New York City nonprofit City Harvest launched a new initiative called Hunger Action Month this past week.
The month-long campaign aims to raise awareness about food insecurity occurring throughout NYC, along with inspiring the public to take action in feeding hungry New Yorkers.
City Harvest, which serves as NYC's first and largest food rescue organization, said it was inspired to create the initiative amidst an eye-opening trend that it discovered.
The organization said, according to data courtesy of FeedNYC, that average monthly visits to New York City food pantries and soup kitchens have increased by 63% when compared to four years ago (up to 3,418,607 in 2023 from 2,094,848 in 2019).
In response to this surge, City Harvest said it will look to rescue 77 million pounds of food — which would otherwise go to waste — and deliver it to in-need New Yorkers free of charge.
As part of the month, City Harvest will be launching its second Brooklyn Mobile Market at the nonprofit's Cohen Community Food Rescue Center in Sunset Park.
During every second Friday and fourth Saturday of the month, the Sunset Park Mobile Market will be distributing fresh fruits and vegetables for free to Brooklyn residents who need them.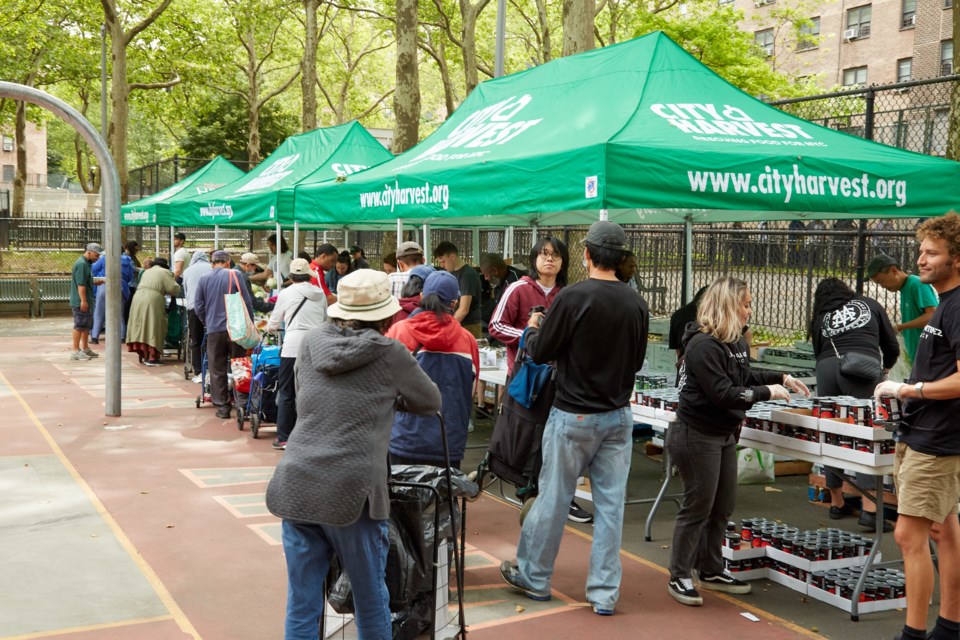 "Fifty percent of working-age New Yorkers are struggling to make ends meet right now, up from 36% since before the pandemic," said City Harvest CEO Jilly Stephens. "It's up to all of us to step up to help feed the millions of New Yorkers who are experiencing food insecurity."
Additionally, on Sept. 12-13, City Harvest says it will meet with Congress in Washington, DC to advocate for more fortified nutrition programs within the farm bill.
One of the programs City Harvest is looking to change is the Supplemental Nutrition Assistance Program (SNAP), a nationwide food benefit program that supplements the grocery budgets of low-income families.
"We saw during the pandemic how effective legislation like enhanced child tax credits and expanded SNAP benefits could be at lifting millions of New Yorkers out of poverty and increasing access to food," said Stephens. "With the Farm Bill currently under negotiation, now is the time to make SNAP and other anti-hunger measures more robust and inclusive."
For more information about City Harvest's Hunger Action Month, head over to cityharvest.org/hungeractionmonth.