City Harvest, New York's largest food rescue organization, is stepping up to aid local Jewish households ahead of the Passover holiday.
On March 29, City Harvest delivered pallets of kosher food to Masbia of Flatbush, a nonprofit soup kitchen network and food pantry. The donation is part of the organization's annual Passover Food Drive.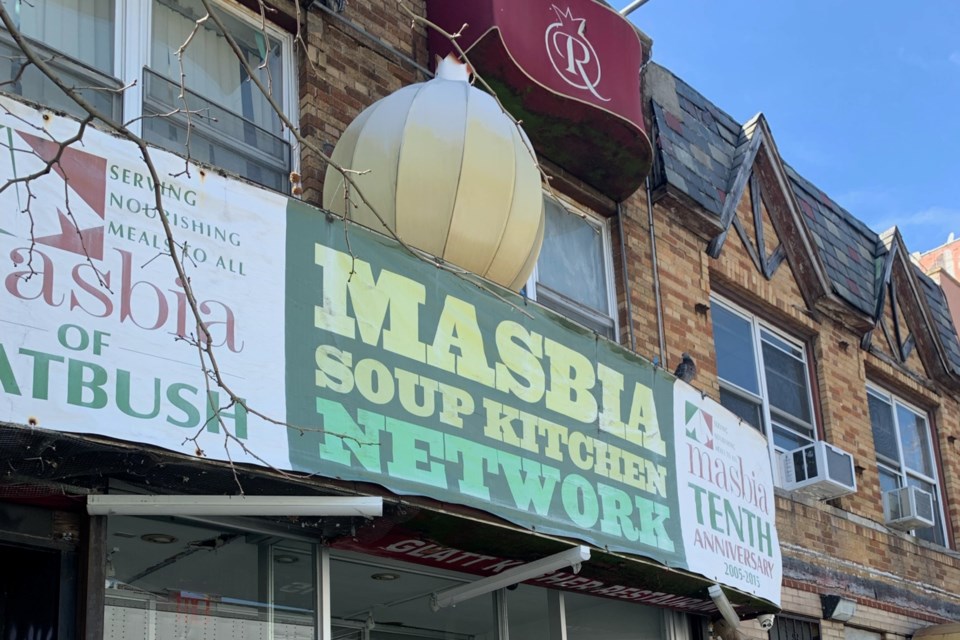 According to the UJA Federation of New York, 30% of Jewish households across the city are living near or below the poverty line and kosher food prices are up 16%.
Additionally, average monthly visits to New York City food pantries and soup kitchens remain up more than 70% since before the pandemic.
Masbia, which is located at 1372 Coney Island Ave. in Brooklyn, is one of the 24 kosher food programs that City Harvest partners with year-round across the five boroughs.
Last year, City Harvest's Passover Food Drive collected and delivered over 23,000 pounds of kosher food.
City Harvest has been actively fighting food insecurity issues across New York since its founding in 1982. The organization anticipates rescuing and distributing more than 75 million pounds of nutritious food across the state in 2023. For more information, click here.