Eight years ago, Bunmi Samuel, a Harlem-born, Brooklyn-raised community organizer, went skydiving for the first time. Moments into the jump, his parachute got tangled and he fell 12,000 feet.
Miraculously, he survived the accident, but his injuries left him paralyzed below the waist, leading to a long recovery and rehab process.
While getting used to his new condition, he realized how difficult it was to get around the city in a wheelchair. He also discovered that the resources and infrastructure for people with disabilities were lacking.
Now, he has dedicated his life to advocating for accessibility rights and turning his challenges into opportunities. He's currently starting a nonprofit organization called My Able World, which seeks to increase accessibility around the city by using technology and a grading system to evaluate accessibility in different spaces around New York.
While the organization has not yet formally launched, Samuel hopes to take a collaborative, project-based approach to addressing inaccessibility in New York, specifically in social places like restaurants and bars.
"It is a movement as much as it is an organization," said Samuel. "But the ideas are needed; the work is needed. And the mission is needed."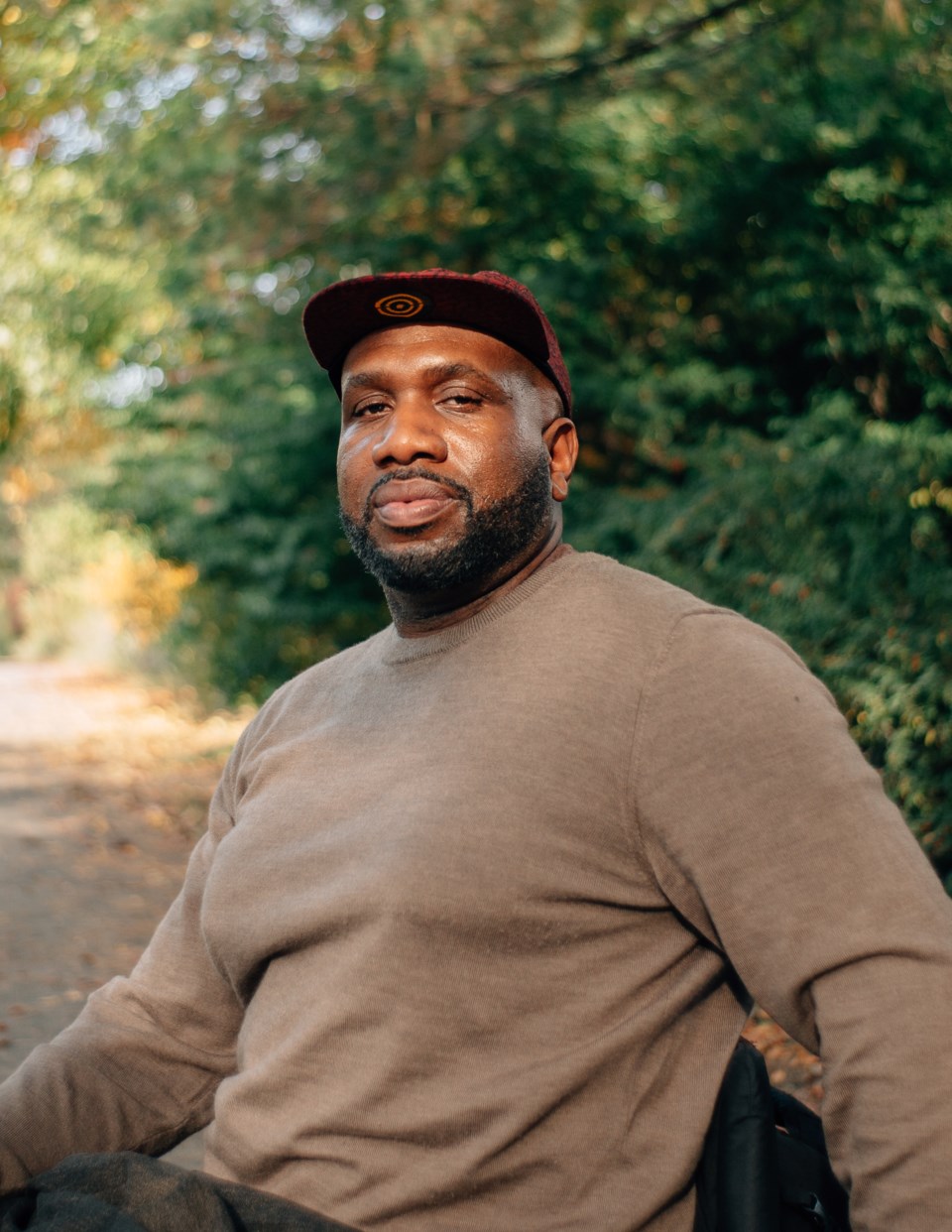 Samuel was born to a family of community activists, performers and theater industry professionals in Harlem. Soon after, his family moved to Bed-Stuy. After graduating high school, he studied psychology, African-American studies and education at Temple University in Philadelphia.
After college, he carried the values of his education and community building with him. For the next 15 years following his graduation, he stayed in Philadelphia and worked as a school developer, taking on everything from curricular development to physically building schools for several organizations like the School District of Philadelphia and Philadelphia Freedom Schools.
After his injury, he recovered at a hospital in Pennsylvania but ended up moving back to New York City once he was discharged.
"I was in a Pennsylvania hospital in Lehigh Valley and they discharged me after a while. This is part of the ableism conversation, in that the structures don't really serve you to get well or live; they only serve you to get you to a point where you're no longer in crisis," Samuel said.
"The choice was going back to New York City, or going to a nursing home, and my family knew I wouldn't survive if I went to a nursing home. The rates of death after injury are much higher in nursing homes. And you know, it's a choice of life or death, so my family brought me back to New York."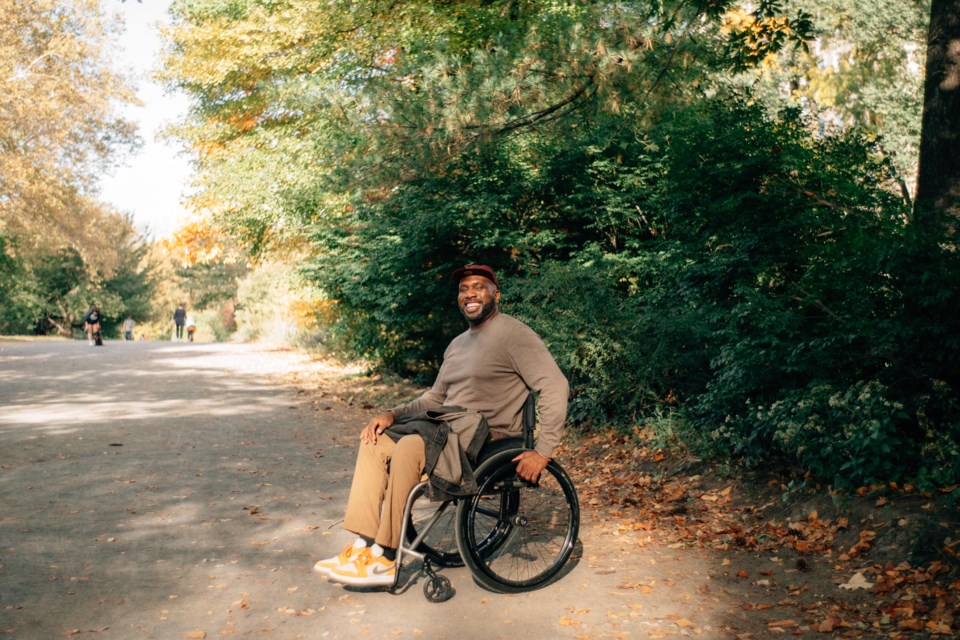 Now, Samuel lives in Harlem and is forging ahead with the same zeal for life that he had before the accident. This time, he's putting that energy toward raising awareness for the infrastructural issues that people in wheelchairs face.
To do this, he organizes events, like his wheelchair roller-skating event at the Rink at Rockefeller Center that he hosted in September.
"Initiatives-wise, that was something we did to open up the awareness around access," Samuel said. "It was not just about ice skating, but it was about the ability to go wherever you want to go and enjoy what you want to enjoy.
"These may be basic to most people, but they are not basic to all people."
To get in touch with Samuel about his work, reach out via his Instagram or Linkedin.