This summer, high school students in Brownsville can learn valuable web development skills and get paid $500.
"We believe that there is a tremendous need for programming in East New York and Brownsville and this camp can be part of the solution to bring digital skills to students in the community I am from and represent," said Jessica Sanatana, CEO of America On Tech.
America On Tech is hosting two three-week web development summer camps for local sophomore and junior high school students.
The free web design and development camps will be held July 10-July 27 and Aug. 7-Aug. 24.
"At the core, we believe that the skills and exposure they are going to gain in this program will give them the opportunity to build products and services for problems that they are uniquely positioned to solve," said Sanatana.
America On Tech will select 100 students to attend the virtual camp, which will teach industry-aligned technical and professional skills, including HTML, CSS and Bootstrap.
Throughout the program, attendees will work in teams to create and present a final website during the end-of-program Demo Day competition.
The program will also include guest speakers and a career day that will host tech company employers.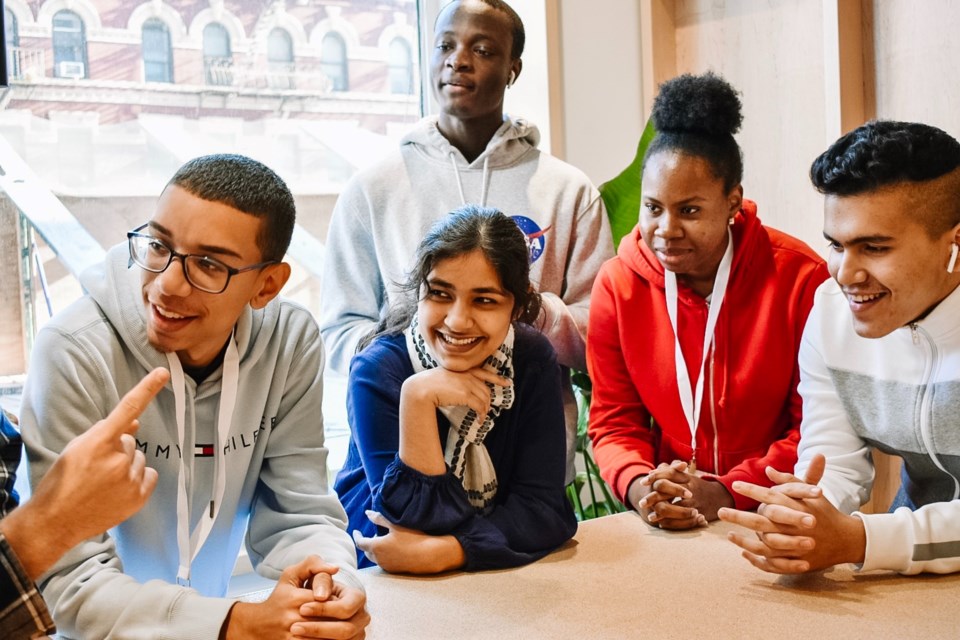 Along with offering free education, America On Tech is sweetening the deal with a $500 stipend for students who complete the program.
Sanatana said the award gives students the opportunity to participate in training programs "that don't make them choose between non-relevant summer employment and opportunities that may align with their career interests."
"We value their time and want them to know that we understand that money may be prohibitive to their participation. We hope the stipend is an added incentive for students to apply and for parents and guardians to get their children involved," said Sanatana.
Sophomore and junior high school students living in ZIP codes 11239, 11233, 11212, 11207 and 11208 are encouraged to apply. There is no experience needed to attend.
"America on Tech really wants young people to see themselves as creators of technology," said Sanatana.
The deadline to apply for NYC TECH360 is May 28. For more information, click here.