Last night, Brooklyn's movers and shakers gathered at Barclays Center to celebrate the five winners of the inaugural Just Brooklyn Prize, a $20,000 no-strings-attached award from The Joe and Clara Tsai Foundation's Social Justice Fund and Brooklyn Community Foundation.
The award was granted to five change-makers dedicated to equity and racial justice in Brooklyn, including BK Reader's Founder and Editor-in-Chief, C. Zawadi Morris.
"I'm so grateful to receive the Just Brooklyn Prize," Morris said in a short video played at the event. "When I first heard about being nominated for the Just Brooklyn Prize, I was so taken aback and quite surprised because when you think of social justice, you don't necessarily think of newspapers, but justice is about representation; justice is about giving voice to the voiceless; and justice is about making communities whole, and those are all the things that we do at the BK Reader."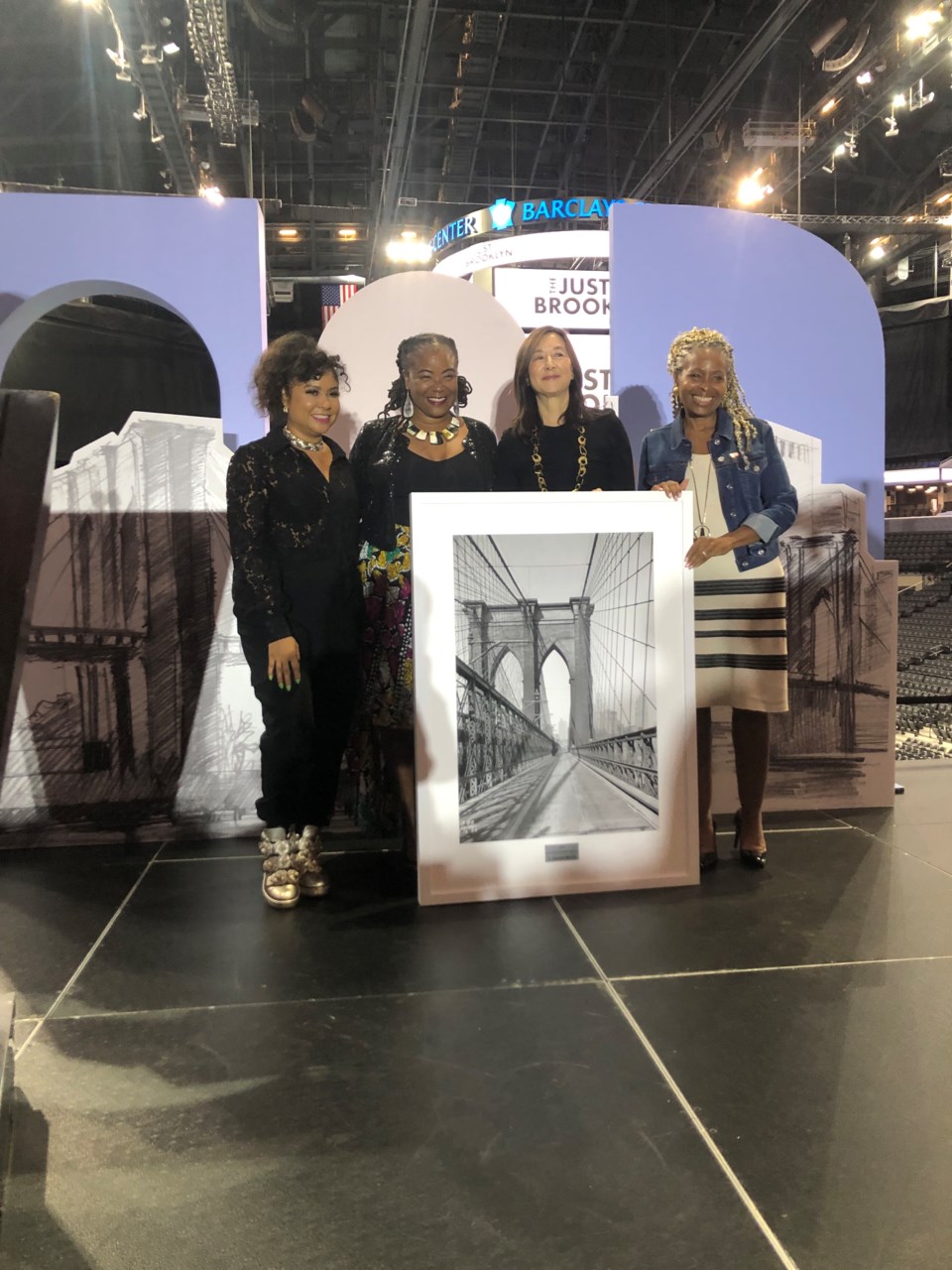 The other four winners include Debra Ack, founding member of the East NY Community Land Trust; La'Shawn Allen-Muhammad, the executive director of the Central Brooklyn Economic Development Corporation; Samora Coles, the founder of the Alex House Project and Chanel Porchia-Albert, the founder of Ancient Song Doula Services.
The awardees were picked by a team of all-star Brooklyn-based judges, including Brooklyn Borough President Antonio Reynoso, President and CEO of The Leadership Conference on Civil and Human Rights Maya Wiley, President and CEO of the Brooklyn Chamber of Commerce Randy Peers, Executive Director of the Asian American Federation Jo-Ann Yoo, President of the Auburn Theological Seminary Rev. Emma Jordan-Simpson, Founder of The Brooklyn Circus Ouigi Theodore, Founder and CEO of Advancing Health Equity Dr. Uche Blackstock, Executive Director of Downtown Brooklyn Neighborhood Alliance Sharon Daughtry, and Angela Yee, the host of radio show Way Up with Angela Yee and owner of a Bed-Stuy coffee shop called Coffee Uplifts People.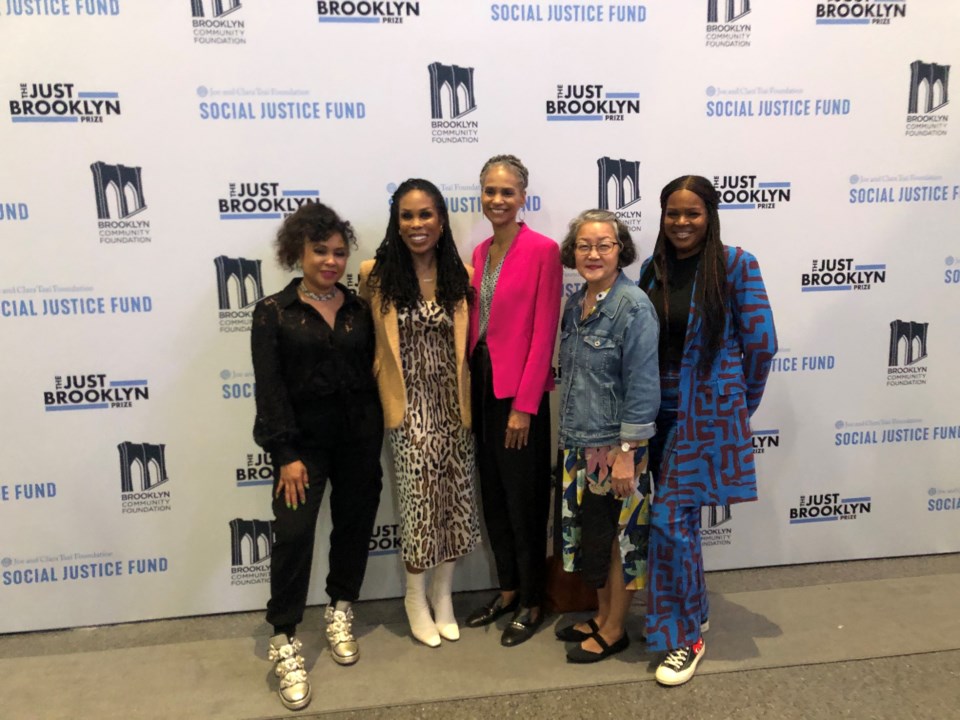 Keynote speaker Patrick Gaspard, the president and CEO of the Center for American Progress, along with several judges, spoke at the event, invoking the words of famous Brooklynites like Walt Whitman, Christopher Wallace, Jay-Z and Shirley Chisholm to discuss the nominees' accomplishments and their roles in furthering progress in the borough.
Several speakers also said it was telling that the inaugural cohort of awardees are Black women.
"When they don't give you a seat at the table, bring your own folding chair," Wiley said, quoting Chisholm.
Following the awards ceremony, the Social Justice Fund presented a free performance of "Counterpoint," a rarely staged trio of pieces by Pulitzer Prize-winning composer Steve Reich. The pieces were led by three different musical directors, each representing a separate wing of New York City's contemporary classical and avant-garde music scene.