The Brooklyn Nets unveiled a public mural at John Jay Pershing Middle School (J.H.S 220) in Brooklyn titled, "Be Your Own Superhero."
Brooklyn Nets worked with Thrive fashion designer Phillip Lim and his team at House of Slay. The mural, designed by artist Peach Tao who collaborated with J.H.S. 220 students participating in CPC Beacon School program to develop the overall concept and bring to life their vision to life.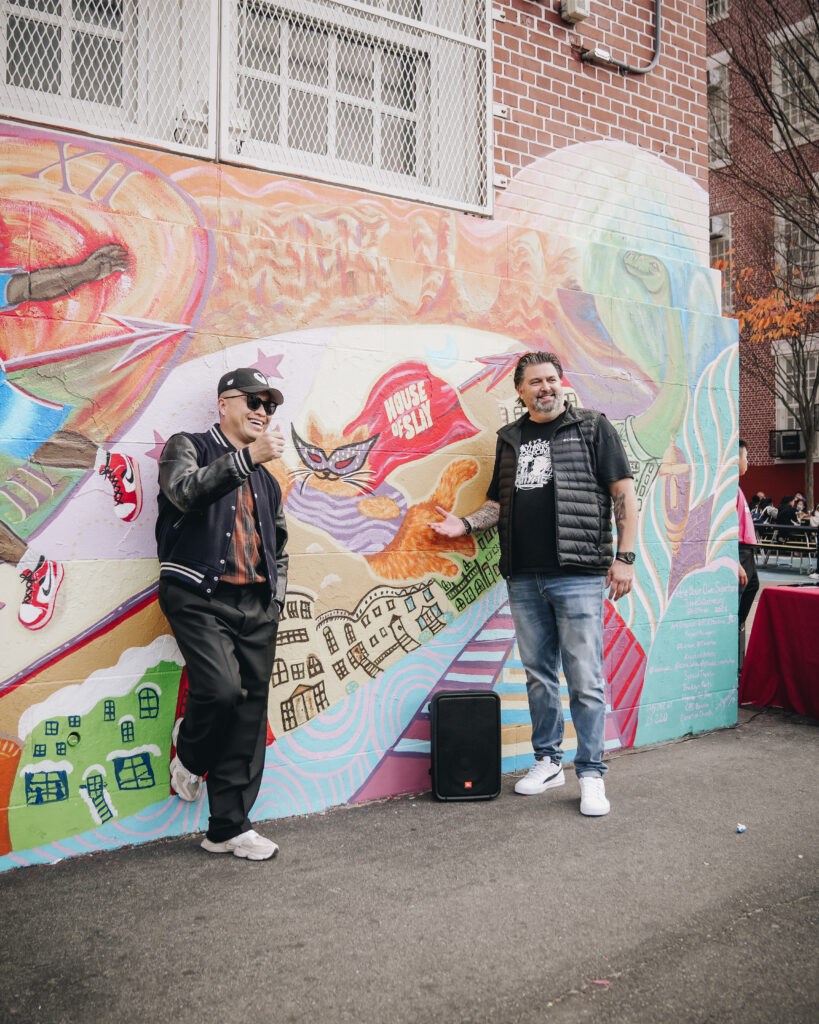 "The mural is an invitation to think beyond our current circumstances – beyond any of the limitations that society might try to place on us and imagine a world that doesn't yet exist," said Jeremy Del Rio, Executive Director of Thrive Collective. "Isn't that what being a superhero is all about?"
"Be Your Own Superhero" is the first of 10 murals the Nets have committed to creating this season as part of the team's 10 Years in Brooklyn celebration.
The mural was unveiled ahead of the Nets' annual AAPI Heritage Night game on Monday, Nov. 28 at Barclays Center where the team will celebrate the culture and contributions of people of Asian and Pacific Islander descent. During the game there will be a blank replica of the mural that fans can color in themselves, located on the main concourse. The Nets will also recognize Thrive Collective and a group of students from J.H.S 220 will be in attendance as well. For more information on the Nets' AAPI Heritage Night, visit netsunite.com.