Prospect Park's Donald and Barbara Zucker Natural Exploration Area for children lets little ones "run wild!"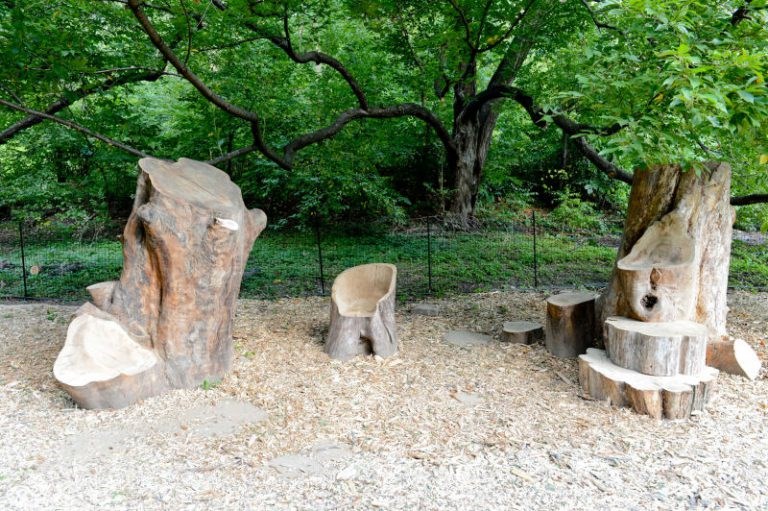 From a distance, the Donald and Barbara Zucker Natural Exploration Area, located in the northeast of Prospect Park, may just look like a bunch of random, twisted trees. For city kids, however, this fenceless, wooded environment feels like playing in a forest and encourages all kinds of imaginative play, discovered Mommy Poppins.
The Zucker Natural Exploration Area does not offer swings, monkey bars, sprinklers or any other traditional play equipment. But: there's plenty of space for kids to run free and test their climbing skills. All of the attractions were made from trees that were downed during storms, using logs, boulders and other recycled natural materials collected in the park. Basic elements of wood and stone were used to create tunnels, steps, sitting and climbing areas. Sand, water and moveable wooden pieces invite little explorers to unstructured free play and to exercise their minds as well as their muscles.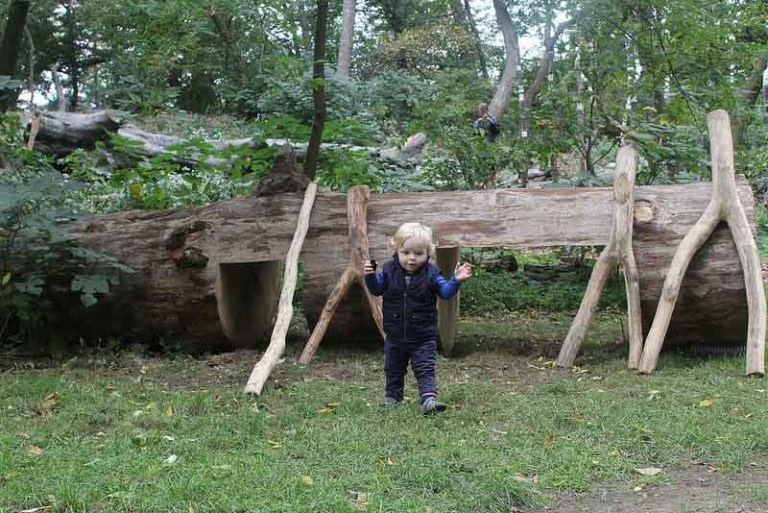 Moreover, through interpretative signs, children have the opportunity to learn the interesting history of many of the park's trees, find explanations why the trees fell (many due to Hurricane Sandy) or why they had to be cut down, and can discover other fun, exciting nature facts.
Despite the 'wild' natural appearance of the exploration area, it is a safe zone for children of all ages: none of the structures are too high and the soft ground is covered with grass. Toddlers will need some assistance navigating the attractions, but preschoolers and older kids should be able to do everything by themselves.