East Brooklynites were in for a healthy treat on Saturday.
The Northeast Brooklyn Housing Development Corporation, nonprofit health care provider Amida Care and Councilmember Alicka Ampry-Samuel teamed up for a healthy nutrition crash course in Brownsville.
The community event, which is part of Amida Care's "Live Your Life" initiative, featured cooking demonstrations with affordable and delicious recipes to be used year-round, and scrumptious food samples.
The program is a concerted effort to keep healthy and active lifestyles at the center of people's everyday lives, said Doug Wirth, president and CEO of Amida Care.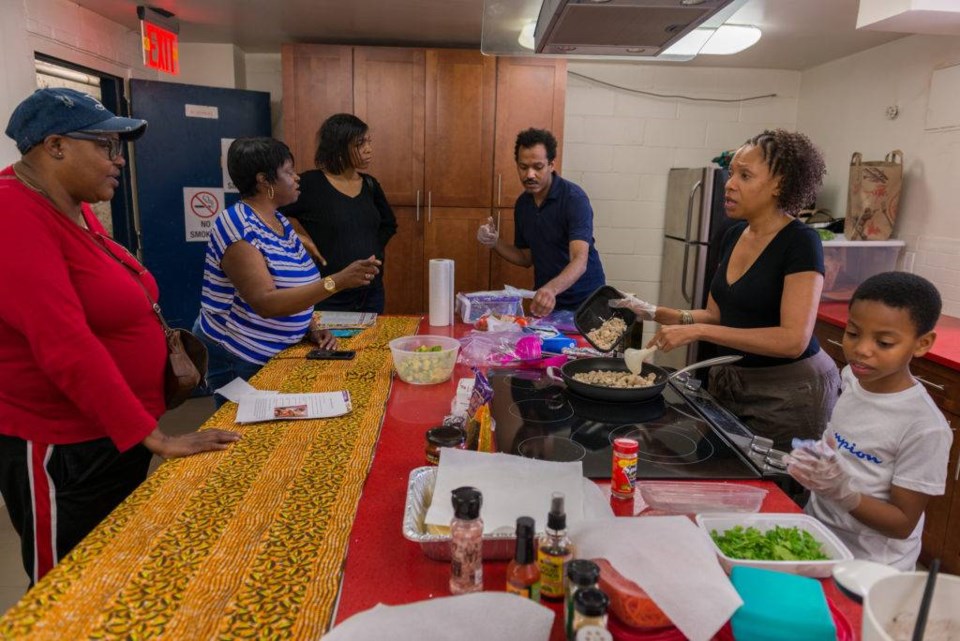 "We take a holistic approach to health. As a health care plan focused on our member's social, physical and emotional well-being, we want to offer our members the resources they need to pursue a holistic and healthy lifestyle," said Wirth. "Our 'Live Your Life' events were created exactly for that purpose: To encourage people to eat healthy, be physically active and take care of their social and mental wellbeing."
The health care provider holds monthly wellness events throughout the five boroughs, during which members and their guests learn about ways to get and stay healthy. In addition to healthy cooking classes, the events cover topics such as fitness, dance, art therapy, meditation, aromatherapy and more.
Brooklyn Fashionistas should stay tuned for the next event, titled "Fashion with PRIDE." The fashion-forward wellness extravaganza will take place on Wednesday, June 26, at Brightpoint Health: Sterling, located at 803 Sterling Place. To learn more, go here.