For East New York student Tai Lewis, the School's Out NYC program is a place to learn new skills, make new friends and just feel happy.
"It's just a very cozy feeling because it makes me feel like I have someone to be there," the fourth-grader at Brooklyn Scholars Charter School told a virtual rally to save SONYC's summer funding on March 10.
During the pandemic, Lewis has been able to learn yoga and karate, and take cooking classes thanks to City-backed programming. And she is looking forward to a summer filled of SONYC activities.
But for many other NYC youth, approximately 10,000 in Brooklyn, SONYC's summer programing is up in the air. The City's preliminary FY22 Executive Budget cuts the $25.7 million that supports summer SONYC programming for 43,500 middle school students.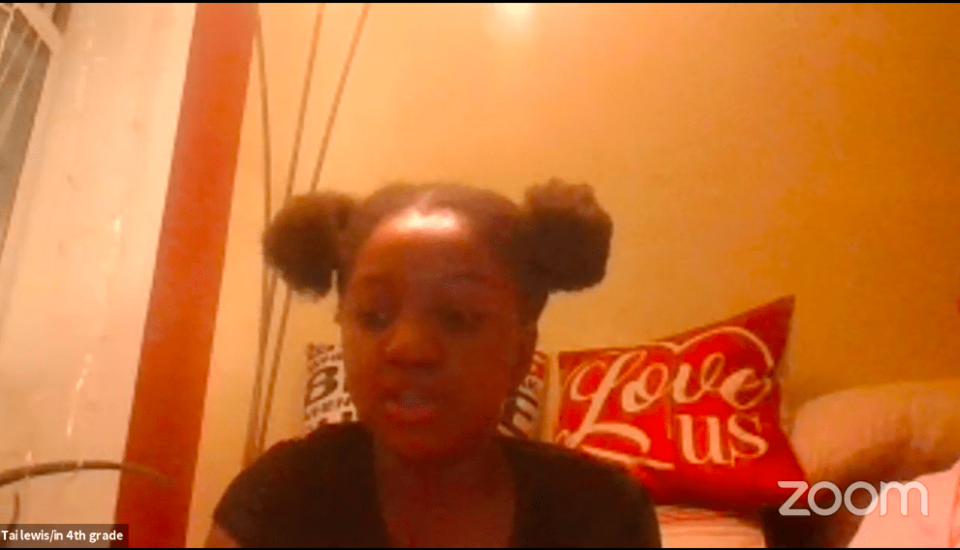 At the virtual rally, a number of city leaders, community members and youth called on Mayor Bill de Blasio to reinstate the funds for the program in a year full of uncertainty and need. Tai Lewis' mother added all her five children had been involved in the SONYC and Summer Youth Employment Programs and they had been vital to her children's success.
"They've gotten out there and they see what's available to them, they meet people and they network and they learn skills," she told the audience.
"These things matter, the only way that our children -- when you have a low income or you live in an area that doesn't have a lot of these things -- get exposure is through programs like this one."
She said her entire family could bear witness to the value of the program in her community, adding she could not have worked full-time to provide for her five children without the support those programs gave them and her.
A number of organizations, politicians and community members have banded together to urge the city to reinstate the funding, including policy and social change organization United Neighborhood Houses,
Nora Moran, director of policy and advocacy at UNH, told BK Reader this year more than ever students and their families needed the programming and support SONYC summer programs provided.
Students across New York City have faced a challenging year, and have experienced a lot of loss. There's been a lot of talk about losses in learning and academic achievement, but the losses go beyond that," she said.
"Young people have lost loved ones, economic stability, friendships, motivation, just to name a few. We need to make sure they don't lose out on enriching activities this summer too."
In testimony to New York City Council, Moran said the the mental health toll of the pandemic would be with the younger generation for years to come, and the disparate impacts on young people of color and low-income young people threatened to widen already existing racial and economic gaps. To leave 43,500 middle school students with no options for summer activities during this time would be a very damaging move, she said.
Moran said young people in the program got the benefits of a supportive environment where they could participate in enrichment activities, explore their interests outside of the classroom and build friendships, while parents and caregivers knew they had safe, affordable child care in the summer months. She added many former camp participants also end up working at the camp or in the organization's youth development programs.
By cutting the summer program funding for middle schoolers in the preliminary budget, providers had been left frustrated and at a loss of crucial planning time, she said. In previous years, the funding has been cut from the Mayor's preliminary and executive budgets and restored at last minute.
Since the budget was drafted, the City has received funding from the Federal American Rescue Plan with some allocated to address summer learning loss and provide enrichment activities. Noran said Summer SONYC was a great place to direct those funds.
On March 24, there will be a Brooklyn virtual rally from 6-8pm calling on the city to reinstate the funds.