Today is the anniversary of the 9/11 massacre, and for the occasion, here's a quick note on the subject-- specifically for the "new" New Yorkers, ye of Bedford Hills, Bedwick, Parkwanus, RAMBO or any other portmanteau created to lull you into a false sense of "Columbusing:"
So many people that live in NYC now, have no idea what it was like to be in New York City on 9/11/2001. It took a lot for this city to bounce back. You don't know what it was like to be jumpy at loud noises in public spaces and not because you thought it was a gunshot. You don't know that "If you see something, say something" was very serious, before it became a snarky joke and late-nite talk show fodder.
You don't know how people were getting abused because they "looked like a terrorist," which was basically anybody that didn't fit in a Brooks Brothers catalog. You didn't see the sheer ignorance of people that didn't know a Sikh from a sheik.
But New Yorkers were strong. Persevered. Stayed the course and kept the game face tight. Because, well, what else would a New Yorker do?
So next time you're thinking about calling the cops on your next door neighbors because their Saturday night bbq is too loud for your liking; you know, the people that's been living there waaaaay before you and paying property taxes and sending their kids to school waaaay before you thought about moving here... don't. Instead, go next door and bring them folks a frickin' bundt cake for holding the city down when terror lingered in the air like cheap perfume and lots of folks left town for safer environs.
And get Optimum Wifi, that's always a good look.
Now onto some awesomeness to do for this weekend. It's just a few recommendations to augment your already busy social calendar. If you live in Brooklyn and you don't have a busy social calendar, then you my friend, are doing something horrifically wrong! But then again, that's why you have me!
FRIDAY
WONDERGROUND DANCE PARTY/END OF SUMMER SHINDIG
Bed Vyne Brew, 370 Tompkins (corner of Putnam), Friday 9pm, $Free
The WonderGround guys do it up dance party style, mashing the place up and freeing your Friday. DJ's Silence and special guests bring the beats and the bar slings the best in Craft Beer, Artisanal Wines and things that bubble in your flute.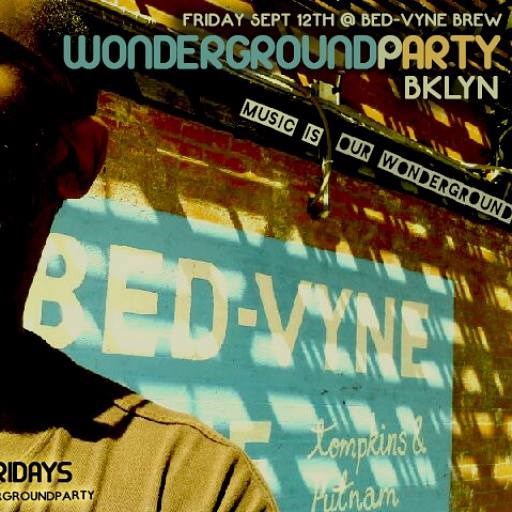 ALARMIST: A Solo Exhibition by ISHMAEL
Friday, 7pm. Low Brow Artique, 143 Central Avenue
LowBrow Artique is lynchpin in the street art community, providing one-stop shopping for street artists to get all off their materials and gear to get up in Brooklyn and the 5 boroughs in general.
ALARMIST marks the return to ISHMAEL's subtle ways. "This body of work is a spiritual look at our animal relatives and the information they may provide to help us humans survive". Having escaped the restraints of an ethical structure, humanity has become a global tyrant wielding deadly force over all other species while lacking the wisdom to make its tyranny neither beneficial nor sustainable.
Animal silhouettes serve as doorways into the places and times reflected in its imagery. With a distressed worn look, each piece itself is a warning put in place by civilizations past.
Examining the dominant culture of growth, ALARMIST is a series of warnings regarding our path of unsustainability. Our food industry and its savoy business model that feeds off the rapid growth of our population best exemplify the unabated culture of growth. The more food we create the more humans we can feed thereby increasing the demand for more food creation that yields even higher profits. The system is designed to grow. This growth is unsustainable. Curated by Bomb Hanks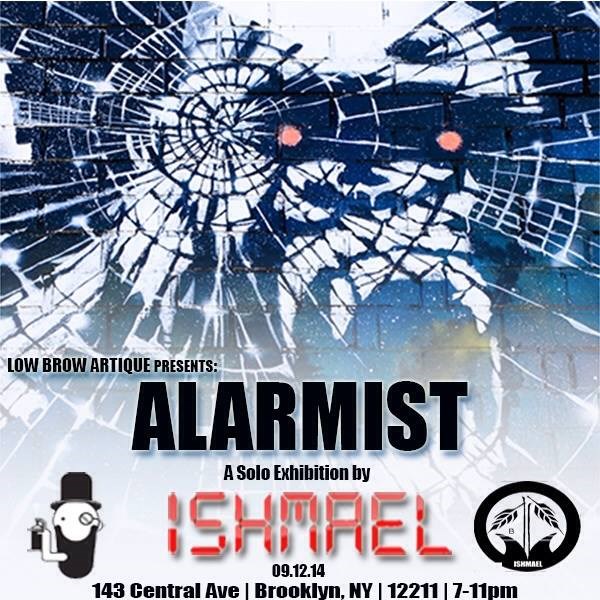 SATURDAY
TOTAL BUSHWICK IMMERSION
Join Brooklyn Based and Brooklyn Brewery on a day of drinking, eating and shopping through Bushwick. Each ticket includes four Brooklyn beers--one each at The Rookery, Three Diamond Door, Radio Bushwick and Brooklyn Fireproof, as well as lunch at either The Diggs or Brooklyn Fireproof.
You'll also get a wad of "walking around money" filled with deals you can redeem at local shops, bars, and cafes. Get all the details on Brooklyn Based. Pick up your envelope filled with WAM, plus your tickets for beer, food and fun, at Radio Brooklyn (22 Wyckoff Ave., right by the Jefferson stop on the L) anytime between 1 and 2:30pm on Saturday, Sept. 13 to get started!
Visit https://www.brooklynbased.com to get tickets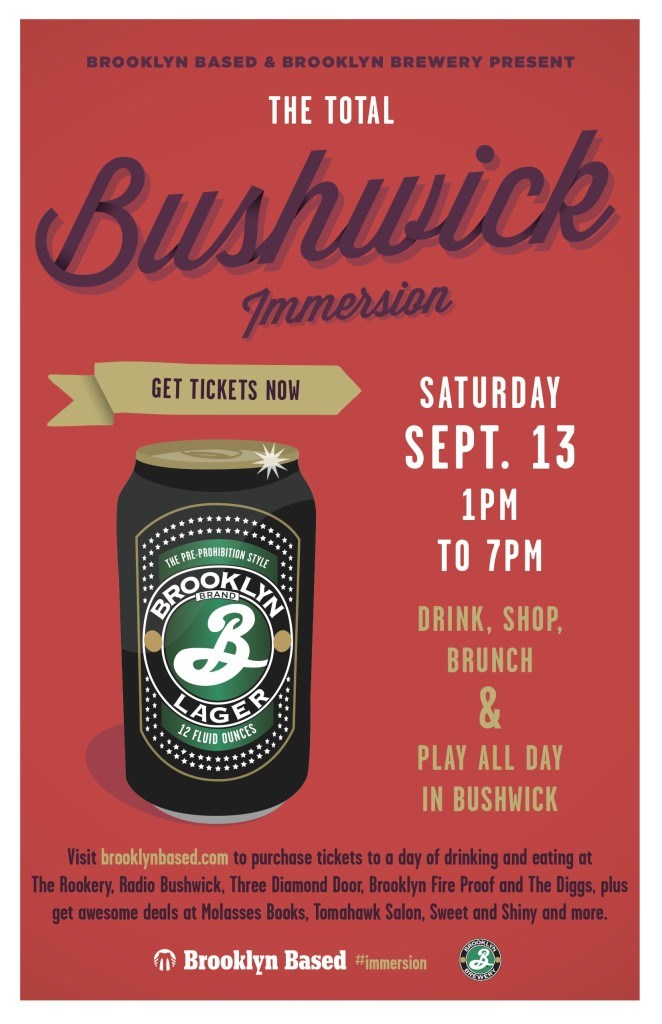 SUNDAY
3RD ANNUAL BQLT GARDEN BIKE TOUR
Brooklyn Queens Land Trust presents: Bike riding, exploring the beautiful gardens of Brooklyn, eating delicious foods, talking urban agriculture, sustainability, healthy living, visiting with bees & chickens, and enjoying the splendor of Nature.
This year we will visit gardens within the diverse neighborhoods of Fort Greene, Bedford-Stuyvesant, Prospect Heights & Bushwick.
The bike tour offers participants a chance to talk to master gardeners & community care takers, learn how gardens feed and nurture communities, share recipes and tidbits on food culture. Get up close and personal with local livestock, touch, smell and taste a wide variety of vegetables, flowers, and herbs.
The bike tour is a semi self led intergenerational cross cultural experience!!
Walkers and Cars are also welcome to participate!!
There will be snacks and beverages for tour guests along the route, as well as a family friendly party with tons of music and games at our last stop with music and games.
All ages welcome!! Citibikes available for those in need, courtesy of our friends at Food & Fitness Partnership.
1st Stop
Clifton Place Block Association Garden
289 Grand Avenue (bet. Greene Ave & Clifton Place)
Garden opens at 9a
Coffee & Delicious Homemade Baked goods for sale
Tour start: 9.30am
Last Stop & Garden Party BBQ happens at
Heaven's Gate Community Garden
4.30 - 6.30
Food, Music, Games, Fun!!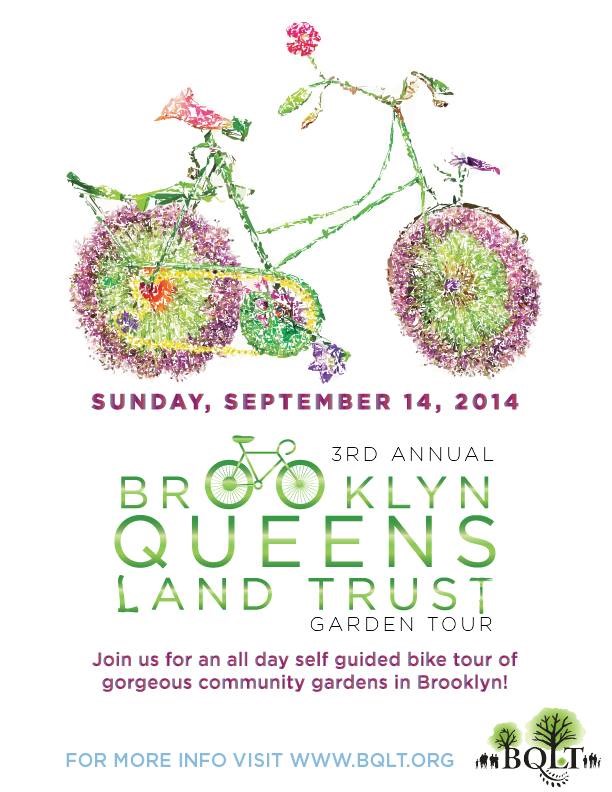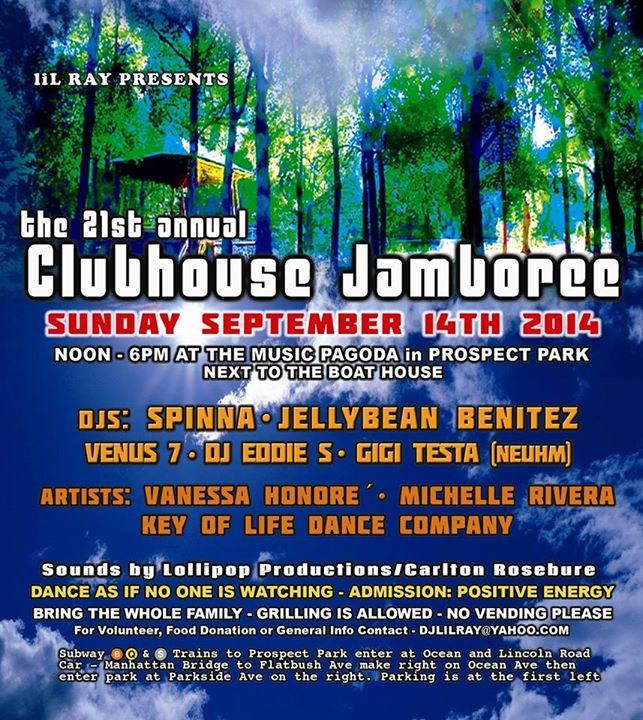 THE ART CARTEL "CIRCUS ART"
Herbet Von King Park, Lafayette btwn Tompkins & Marcy, Bedford Stuyvesant Brooklyn, Saturday, September 14th, 12pm-8pm
For the last celebration of summer...
Join the Indigo Artist Collective (Dash Miller) along with The Art Kartel as they transform the beautiful park grounds of Von King Park into a lively alternative art circus featuring our staple live art shows, consisting of lIve canvas art painting, live art installations, Graffiti murals, Body painting & live Tattooing. Combined with yoga, martial arts, dance workshops, and BBQ, it will be A pure Outdoor Art gallery experience along with the added circus experience.
This project is to celebrate the launch of Indigo performing arts center artist Teen apprenticeship program