Alternate Side of the Street parking is suspended on Wednesday, December 25 for the Christmas holiday.
There will be no garbage or recycling collection on Wednesday, December 25.
Set out garbage after 5pm (4pm from October 1 to March 31) on the holiday for collection beginning the next day, which may occur earlier or later than normal collection. Recyclables should not be put out until the next week. When there are back to back holidays (e.g. two Monday holidays in a row), recyclables will be collected after the second holiday.
Weekly Weather Forecast for December 23- December 29, 2013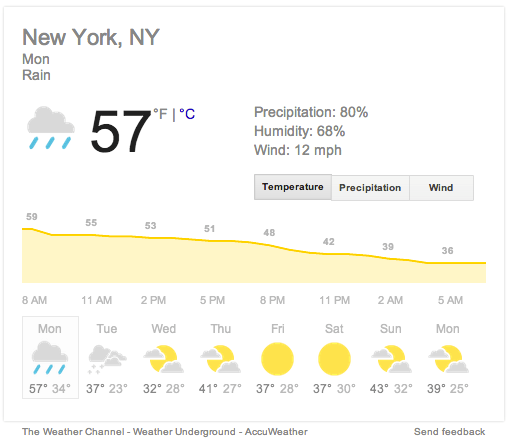 The deadline to sign up for a healthcare plan through the Affordable Care Act is Monday, December 23
You have until December 23 to sign up for an individual Obamacare plan that starts January 1, 2014. If you miss the December 23 deadline or don't pay your first month's premium on time, you can still get coverage for 2014 -- but it will begin later than January 1.
Signing Up By December 23 Isn't Enough: You Must Pay Your Bill on Time
Even if you do sign up for a plan by December 23, remember that you must pay your first month's premium on time for coverage to begin. The payment deadline depends on the state and the insurance company, but most insurers have agreed to extend the former January 1 payment deadline to January 10.
If you have signed up for coverage beginning January 1 and have not yet received a billing statement or paid your bill, call your insurance company to confirm your enrollment and find out the best way to get your payment in on time.
You can sign up for ObamaCare's marketplaces by finding your State's health insurance marketplace or going directly to healthcare.gov.