"No thank you. I can't vote," is a common response Soffiyah Elijah gets when she distributes voter registration applications.
That response was a signal the individual was likely incarcerated, Elijah, executive director of the Alliance of Families for Justice (AFJ), told BK Reader.
AFJ, a nonprofit organization empowering individuals and families impacted by incarceration, has conducted voter registration drives for several weeks in front of the Target store at the Nostrand and Flatbush Avenue junction.
More than 50% of the Black and Latino men her team approached were formerly incarcerated and believed they were ineligible to vote, Elijah said, adding the "whole conversation and their body language shifts" when they learned about their voting rights.
Raising awareness of voting rights
Voter advocacy groups have been hard at work registering people for the 2020 general election, and part of that work is educating formerly incarcerated men and women about their right to vote.
"In New York, the general rule is that you can vote after incarceration for a felony conviction, while you are on probation, or once you have completed parole," New York Civil Liberties Union said.
Adding to the list, Gov. Andrew Cuomo signed an executive order in April 2018 that granted conditional pardons to parolees that reinstated their voting rights. AFJ is lobbying New York lawmakers to restore voting rights to its 38,000 state prison inmates.
The Harlem-based group was distributing voter rights information and registration forms outside parole reporting offices prior to the pandemic, and has since repositioned itself in high foot traffic areas in Central Harlem, Brooklyn and other locations.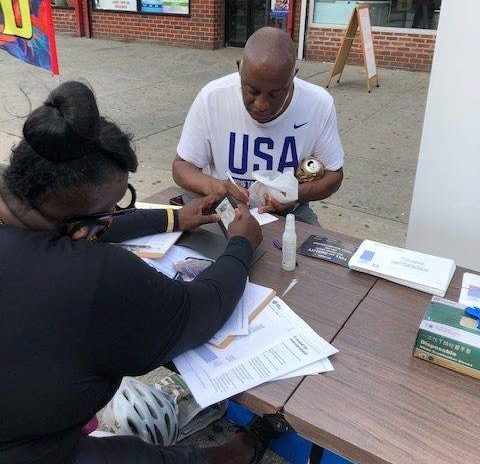 But will they vote?
Gangstas Making Astronomical Community Changes Inc., or G-M.A.C.C., organizes informational forums and visits public housing projects to educate and register men and women who served prison time.
The Brooklyn-based organization, which helps youth avoid gangs and gun violence and reintegrates formerly incarcerated people into their communities, has been doing voter education for seven years and is pushing even harder this year, Founder and Executive Director Shanduke McPhatter told BK Reader.
But McPhatter, a formerly incarcerated Bloods gang member, said registering formerly incarcerated people was only half the job, convincing them to cast a ballot brought a different set of challenges. He said some inmates left prison ready for civic involvement, while others left with the mentality that voting won't make a difference.
"Nothing in our experience [in underserved communities] suggests that elected officials will change anything in our community," he said, underscoring that outlook wasn't limited to the formerly incarcerated.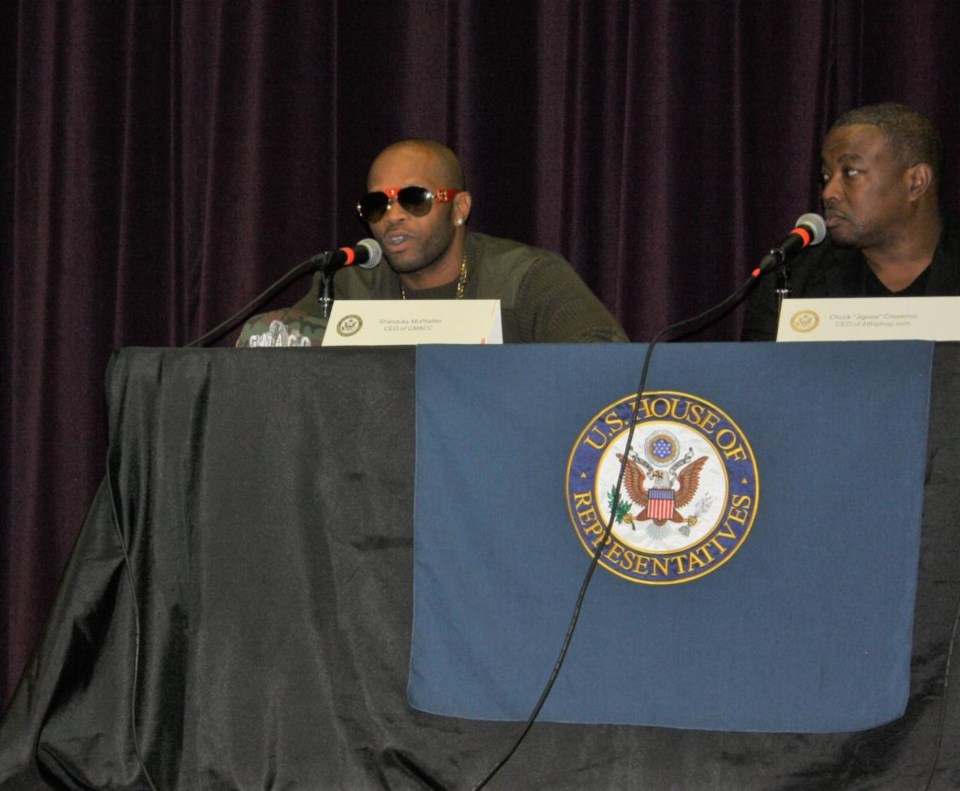 There's also a tendency for family members of incarcerated people not to vote or to be civically engaged, Elijah noted.
Making a pitch for engagement
Both Elijah and McPhatter often find themselves having to convince formerly incarcerated men and women their vote matters.
After becoming a community activist, McPhatter said he was frequently invited to be a panelist at various forums where he learned the importance of voting. NYC Public Advocate Jumaane Williams, when he was a city councilmember, gave McPhatter a voter registration form to fill out. Since then, McPhatter has been a strong advocate of voter participation.
He said formerly incarcerated people were taught their votes were not important, but they often had an aha moment when McPhatter made this point: "If you have to fight to get back your voting rights, they must see some value in those rights. There's a value in it. That's why they don't want you to have it."
Across the nation, there is a patchwork of laws and obstacles to restoring one's voting rights after a felony conviction, according to the National Conference of State Legislatures. Only Maine, Vermont and the District of Columbia don't revoke voting rights after a conviction.
Elijah, a former criminal defense attorney, has a persuasive argument in her toolbox.
"You know that judge who is giving out sentences that look like Social Security numbers? You could vote that judge off the bench," she tells them. "That DA who refused you bail or relied on the testimony of a cop who was lying to convict you, well you could vote them out of office too."
"I usually don't have to say much more than that," she added.