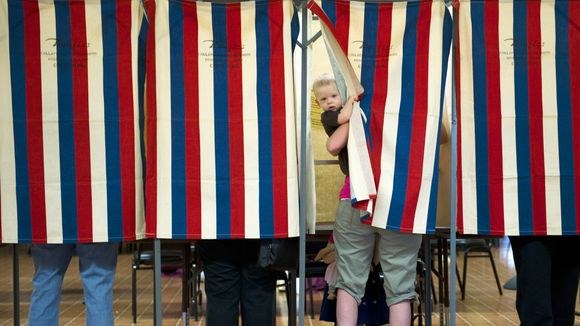 In an effort to make sure every American citizen can get to the polls to vote, the YMCA is offering child care on November 8, election day, reported USA Today.
"Election Day is arguably one of the most important days in the U.S. this year — the ultimate opportunity for Americans to make their voices heard through the democratic process," YMCA of the USA President and CEO Kevin Washington said in a statement.
"Unfortunately, many people who want to vote find it challenging because they have to take children with them. The Y's hope is that Zoe's Kids Day Out initiative enables those parents and caregivers to exercise their right to vote, and ensures children can spend their time in a safe, nurturing environment."
Check with your local Y before dropping your children off, because not every single location is offering it.
Here are the numbers to the YMCA's in Central Brooklyn:
Bedford YMCA, 1121 Bedford Avenue, (718) 789-1497
Dodge YMCA, 225 Atlantic Avenue, (718) 625-3136