Nonprofit medical plan provider Amida Care, the National Black Leadership Commission on AIDS and Assemblymember Walter T. Mosley gathered on Wednesday at Brooklyn Public Library to raise awareness around the HIV/AIDS epidemic in Brooklyn.
"As we approach World AIDS Day 2018, we understand that we need to take proactive steps to advance what we're doing to diminish the number of new HIV cases to zero," said Mosley.
Throughout the day, various organizations and speakers shared information and resources about HIV prevention and treatment. Bridging Access to Care, Brooklyn's oldest nonprofit prevention, treatment and health service organization, also provided free HIV testing.
"HIV and AIDS are present in our community," said Dolores Manigault, health educator at Bridging Access to Care. "It's in the churches. It's in places where people don't think it is. HIV/ AIDS has no face. It has no name. It has no color. It can affect anyone."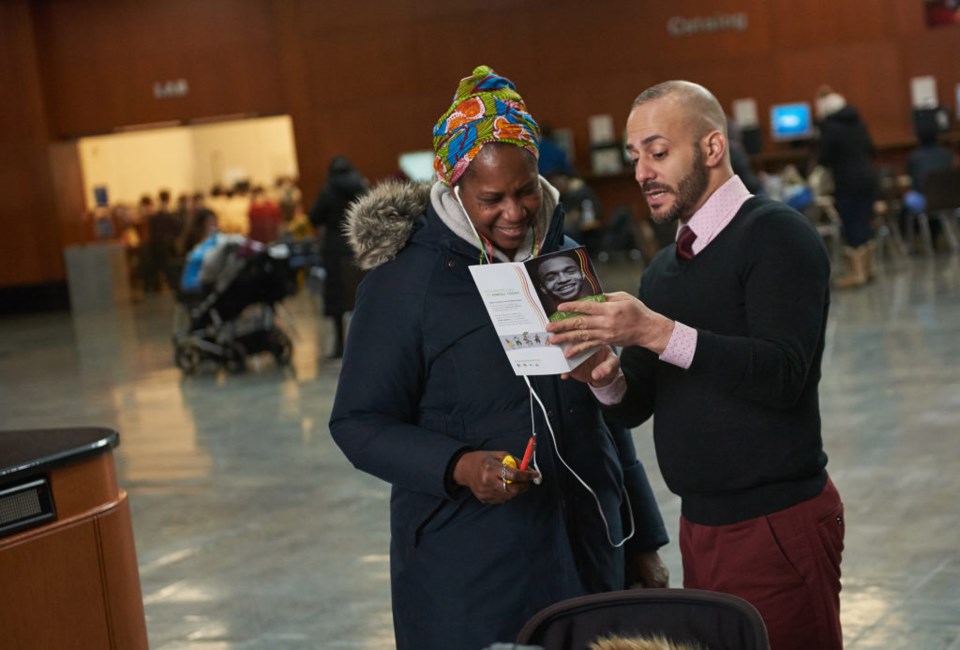 There are nearly 30,000 people living with HIV/AIDS in Brooklyn today. In 2016, the borough accounted for 25 percent of the city's new HIV infections, the highest number out of all five boroughs. Young adults, ages 20-29, account for the largest proportion of new HIV diagnoses in Brooklyn. The LGBTQ+ community, women and men of color are also disproportionately impacted. The Brooklyn neighborhoods with the highest rates of new HIV diagnoses are Bedford Stuyvesant, Bushwick, Crown Heights, East New York and Williamsburg.
"We have come so far in the fight against HIV/AIDS, but much more needs to be done to address the specific needs of communities who continue to be disproportionately impacted by the epidemic," said Dr. Lisa Matthews, director of programs at NBLCA. "Events like today's that raise awareness and encourage individuals to get tested, especially in Brooklyn, where the number of new HIV diagnoses are the highest in the city, are incredibly important."
Increased access and awareness around HIV testing, treatment and prevention, including pre-exposure prophylaxis, are essential to address these health disparities, emphasized Stephane Howze, Amida Care's VP of Member Experience.
"We want everyone to get tested," said Howze. "We also want to prevent HIV transmission. PrEP is such a powerful tool for prevention, but how many people in our community know about it? Finally, we want to continue to treat people with AIDS and HIV, because if you're undetectable it means you're untransmittable."