New York City Council's Brooklyn delegation is pouring $5 million into Woodhull Hospital for the expansion and renovation of the medical center's crammed emergency department, Brooklyn Councilmember Antonio Reynoso announced on Wednesday.
The funds will allow Woodhull to add 5,000 square feet for 16 additional exam rooms, a new state of the art nurse's station, a new isolation room and a "transition hub," where patients who are being discharged from the ER are connected to a primary care or specialty service follow-up visit, and can receive consultation regarding their medications and care management services.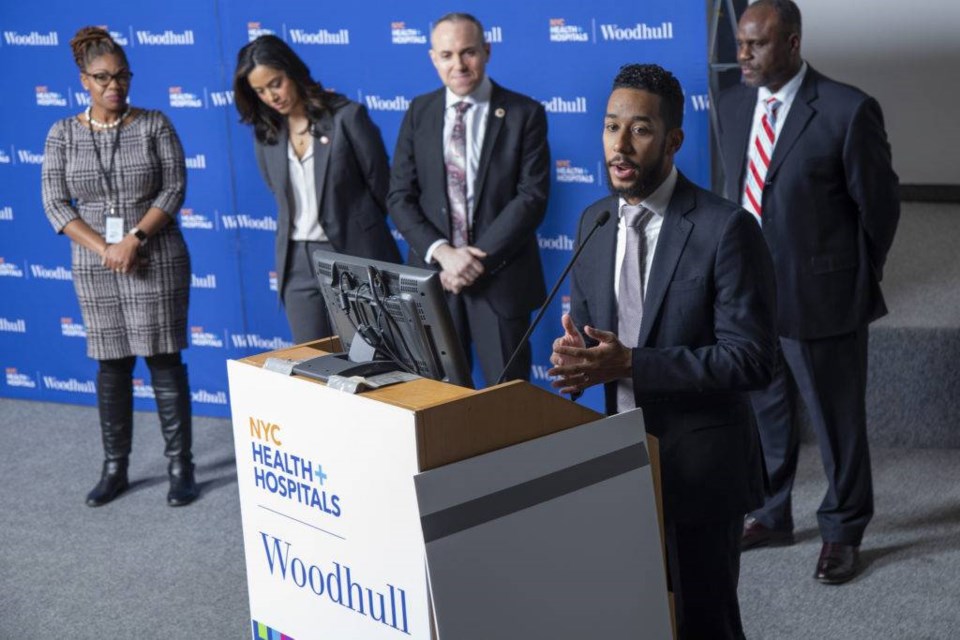 "Woodhull Hospital is a lifeline for many residents throughout my district," said Reynoso, chair of City Council's Brooklyn delegation. "By funding necessary upgrades and improvements to hospital facilities and equipment, this allocation will enable the hospital to provide even greater care to a broader range of patients."
Woodhull's emergency department currently occupies 18,700 square feet. Originally, it was built to provide treatment for up to 65,000 patients a year. Last year, the hospital provided treatment for 107,424 patients, which was approximately 40 percent above the original capacity. The new funding will help the hospital to alleviate overcrowding, reduce wait times and improve the patient experience, officials said.
The $5-million allocation will also cover the purchase of new medical equipment including stretchers, portable EKG machines, telemetry monitors, vital sign paraphernalia and ventilators.
"While as a health system we aim to reduce the need for emergency room care by keeping people healthy and managing their chronic conditions through regular visits to a primary care clinician, people will always need emergency care," said Mitchell Katz, MD, president and CEO of NYC Health + Hospitals. "This expansion will help us better serve those who entrust us with their care at some of life's most difficult moments and give us the opportunity to connect them to the primary care services they need to stay healthy and out of the ED." ,