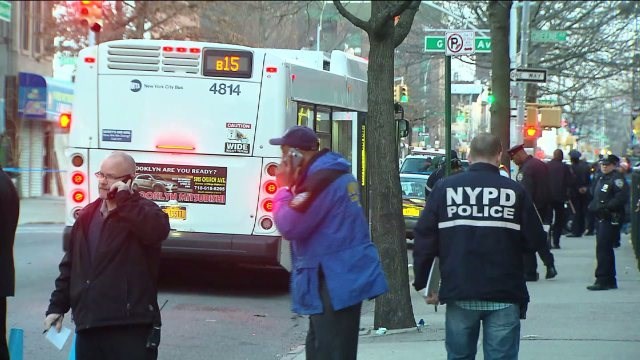 A woman was struck and killed by an MTA bus on Wednesday in Bed-Stuy.
The incident occurred at around 1:30pm on Bedford Avenue near Halsey Street.
According to police, the woman, in her 50's had just stepped off of the B44 bus and dropped her cell phone. She was crushed under the bus's wheels when she reached underneath it to retrieve her cell phone as the driver pulled away from a stop.
"It's terrible," said Carlos, a local store owner on Bedford and Dekalb avenues. "But it seems strange to me that a 50-year-old would reach for their phone like that right next to a bus. I could see a teenager maybe doing something like that, but an elderly woman? I don't know, it just doesn't sound right."
The victim was not carrying identification. Investigators may have to conduct a fingerprint analysis to confirm her identity, said police.