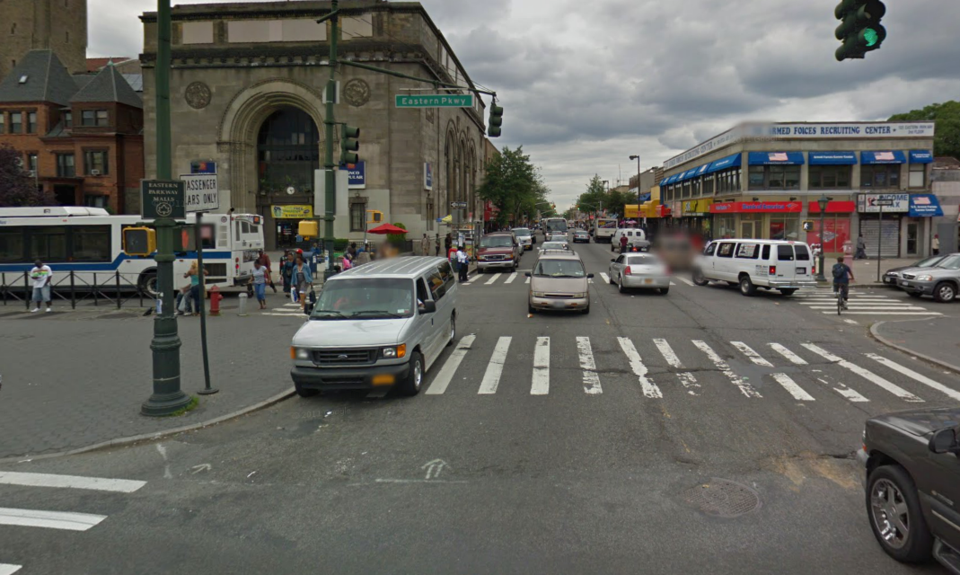 A 65-year-old woman is in critical condition after she was hit by an SUV at around 11:30am Wednesday morning while trying to cross away from the intersection on Eastern Parkway near Utica Avenue in Crown Heights..
The woman was unconscious in the middle of the parkway when police found her Wednesday. She was hit by a white Nissan Murano with New Jersey plates. The SUV fled south on Schenectady Avenue after hitting the woman, according to police.
The victim was taken to Kings County Hospital. Police have not released the woman's name, but she lives on Carroll Street, three blocks from where she was hit.