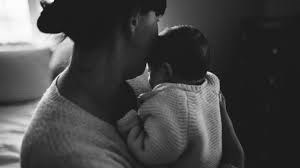 I always thought I would love being a mom.
At age 30, I had a semi-decent grip on my life and figured this would be a great time to start the family my husband and I had always talked about. I'd always loved kids, and I even had experience with my sister's son two years prior. I was at the hospital when my nephew was born, and I had a knack for soothing him when he was fussy. I adored him and loved to spend time with him; I figured this was what being a mother was all about. Spoiler alert: That is not what new motherhood is about.
At least, not for me. No one really plans for things like postpartum depression. Being a new mother is difficult, but adding PPD to the mix makes it feel like you're drowning.
Read more here.