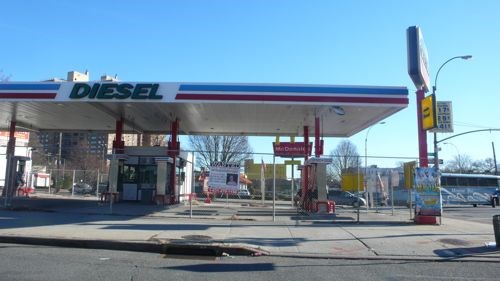 The wave of new residents to Central Brooklyn might be a great thing for the local merchant, but it has made life for the motorist a little more difficult:
Finding a parking space requires an increased level of patience, time and skill. But now motorists-- already challenged with finding a convenient gas station anywhere in New York City-- can look forward to even fewer options in Brooklyn, reported PIX 11.
In Crown Heights, for example, some are blaming the closure of two neighborhood gas stations in the past month on the exploding rental market.
"The land is changing, the area is changing, look they're putting up a 15-story building here, and the prices are being raised all over, even in the supermarkets," said Crown Heights resident Sybil Henry.
Most say it's not a big surprise, considering studio apartments in Crown Heights now average more than $1,500 a month.
"I think the landlords, they're the ridiculous ones because they're closing up all the gas stations in order to build buildings for residences and things like that," said Randy Perotte, of Crown Heights.