Venus Core is a compassionate mother, not just to her three children, but to the many adolescents she has supported over the years through homelessness and incarceration.
Core, who was born in East New York and lives in Brownsville, has devoted much of her life to working with young people caught up in the criminal justice system in Brooklyn. Her goal is to transition them back into their communities and prepare them for the future.
For her, the job is so much more than a paycheck; it's real life.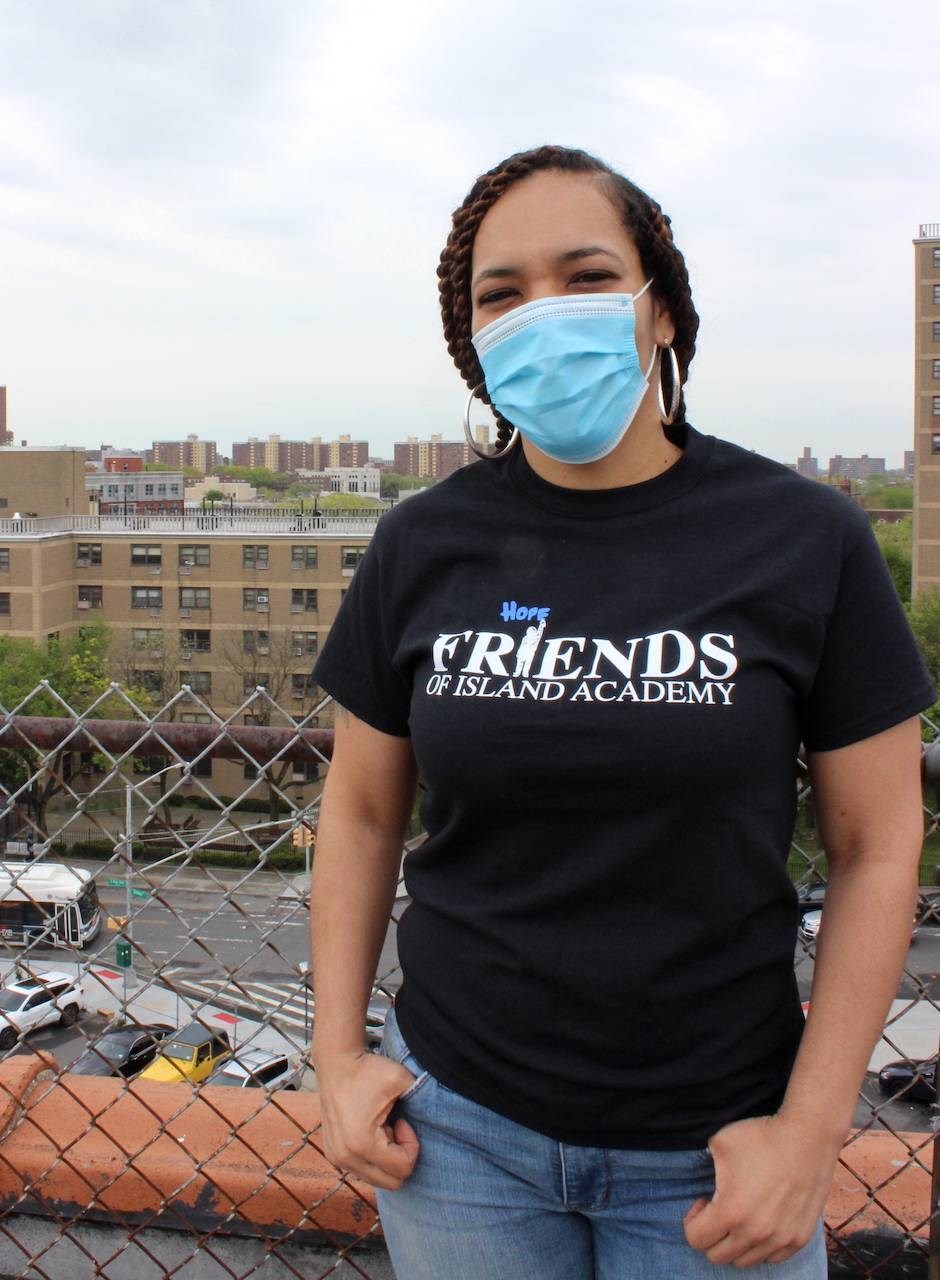 "Even though these are biologically not my children, these are my kids, this is my neighborhood. This is where I come from," said Core.
She started working with adolescents when she was just an adolescent herself. At 17, Core got a job with Greater Brownsville Youth Council, which took her to Rikers Island.
"Going to Rikers Island and working with the young adults, learning their histories and their issues, and seeing a lot of them being incarcerated for things they should not have been incarcerated for, especially being a child, it bothered me," she said.
She recognized the issues the youth faced as the identical ones playing out in her own neighborhood and their circumstances, an outgrowth of an unjust system stacked against them. So in 2001, she joined Friends of Island Academy (Friends), a nonprofit that supports incarcerated youth ages 16-21. At Friends, she is the coordinator of advocacy and support services for youth in Brooklyn and Staten Island.
Then tragedy struck. Four years ago, in 2016, Core lost her partner to gun violence, just two days before their 12th anniversary. She said a lot of her strength and motivation through that extremely difficult time, which she is still dealing with, came from her own children: "That ride home from the hospital was one of the longest rides of my life and all I could think about was them," she said. "I don't think I would have been able to function without their energy."
When she was ready, Core returned to Friends, but only part-time. But hearing their stories again awakened her and, "It was like 'Venus you got to come back; these babies need you girl," she said. "They are going to go through what you're going through as an adult so you've got to prepare them.'"
Now, she's back at it, full-time, and this time, through the COVID-19 pandemic. Core has been on the streets for her "work babies" delivering hand sanitizer, toilet paper, water bottles, gift cards and padlocks to them at their centers. She uses Zoom to make sure they stay connected while they social distance, so they stay reassured and encouraged she is still there anytimee they need her.
"A parent is not [only] someone who births a child," she said. "A parent is someone who raises a child.
"I'm a firm believer in that. My grandfather taught me that."
---
Friends of the Island Academy is a nonprofit that has been serving youth in Brooklyn and across New York for the past 30 years. To find out how to support their work click here.