Natural wines are having a moment in Brooklyn.
Bars and wine shops all over the borough have launched in the past year with a focus on sustainable, biodynamic and organic wines, including bars like Bushwick's Cherry on Top and Ten Bells, and Judy's in Sunset Park.
Wine stores are also part of this shift, including stores with a large natural wine presence like Fermented Grapes in Prospect Heights, or Heart's Wine and Spirits in Bushwick.
While it may seem like a new trend to some, wine expert Kilolo Strobert — a lifelong Crown Heights resident — said the process was as old as the industry itself, and it only really came down to differences in marketing and certification.
"It may seem like, 'Oh this is a new thing,' but there are a lot of wines that have always been made organically or naturally — even the established and expensive ones," Strobert said.
Natural wine is an umbrella term for wines that are produced using organic or sustainable agricultural practices and receive minimal chemical intervention during the fermentation process.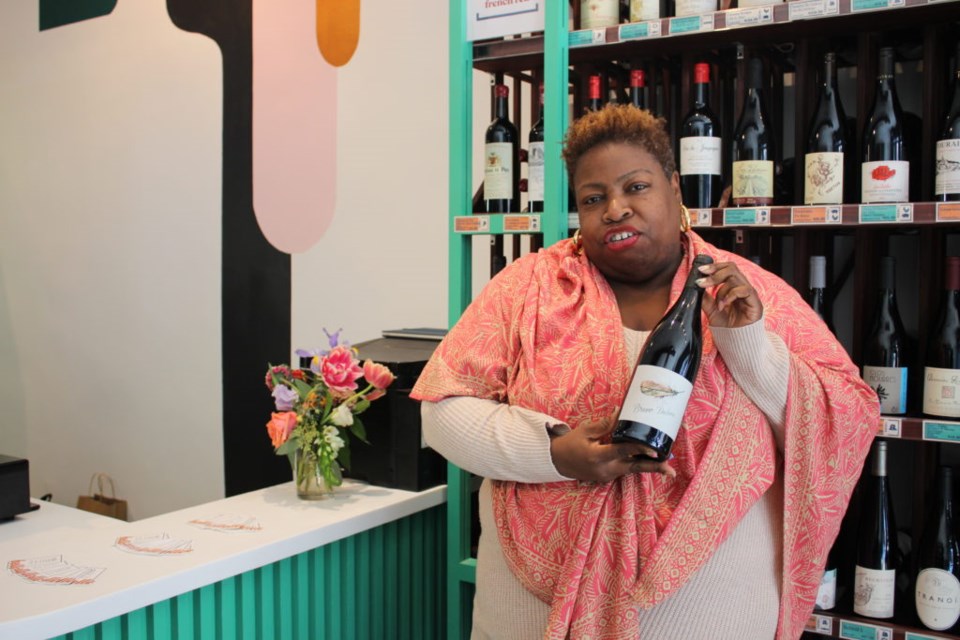 This process requires more time and smaller batches than larger, more commercial wines, but more natural wine producers are getting into the market lately, which is why it's all over Brooklyn's shelves.
For many winemakers, natural processes are ideal as they work in harmony with nature, but, Strobert says, occasionally interventions need to be made to protect investments.
"A lot of wines were just never marketed as organic or biodynamic or even sustainable when they already were and have been for a long time," Strobert said.
"It's also harder to get organic certification and things like that, but that doesn't mean the process isn't."
This month, Strobert opened a wine shop and tasting room in Prospect Heights with her business partner Max Katzenberg, appropriately called Fermented Grapes. She bought the shop from its first owners, who she once worked for in her first wine industry job.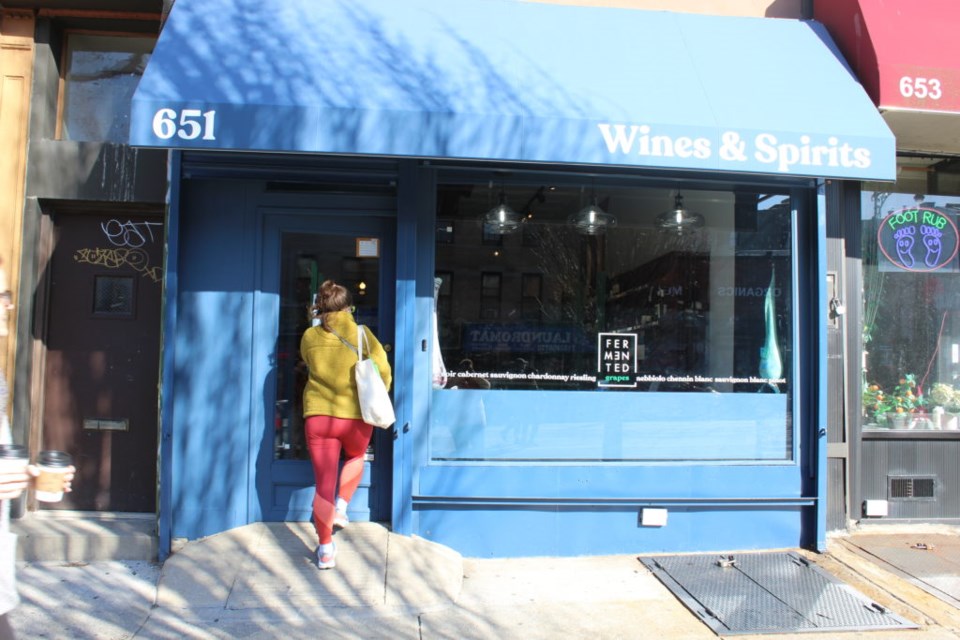 In addition to natural wines, Strobert said two other trends dominating the industry are largely due to changing tastes — customers who loved rosé are now leaning toward orange wine, and the pinot grigio crowd has embraced sauvignon blanc.
"It has to be a palate shift," Strobert said.
Strobert, who hand-selects all the wines on the shelves, evaluates each beverage on how balanced the flavor profile is. Previous to Fermented Grapes, Strobert worked for Zagat, and has both food marketing and culinary degrees.
About 60% of Strobert's inventory are natural wines, she says, in line with local trends and her palate preferences.
Part of what makes Fermented Grapes such a gem, is its personality — which it gets from Strobert herself.
"Being a Black woman from this area, I've seen the neighborhood change — but being a part of that change and getting to shape the palates of people is pretty cool," Strobert said.
"The people that we serve come from all different backgrounds and different socioeconomic statuses. We're consistently moving in and out of different cuisines and different cultures and different tastes. It's fun."
When it comes to stocking the shelves at Fermented Grapes, Strobert said it was important to evaluate wine on a variety of qualities, adding that bigger brands that don't technically qualify as 'natural' can still have sustainable, biodynamic or organic agricultural processes. Most importantly, the wine she sells has to be 'balanced'.
"I'm not specifically into natural wine," Strobert said. "I'm into really good, well-made wine. The store has a heavy presence of natural organic and biodynamic wines, but it's just not a fully natural store."
The reason why she does like natural wine is that when it comes to interventions in food, she said that the less chemical intervention a product has, the healthier it is.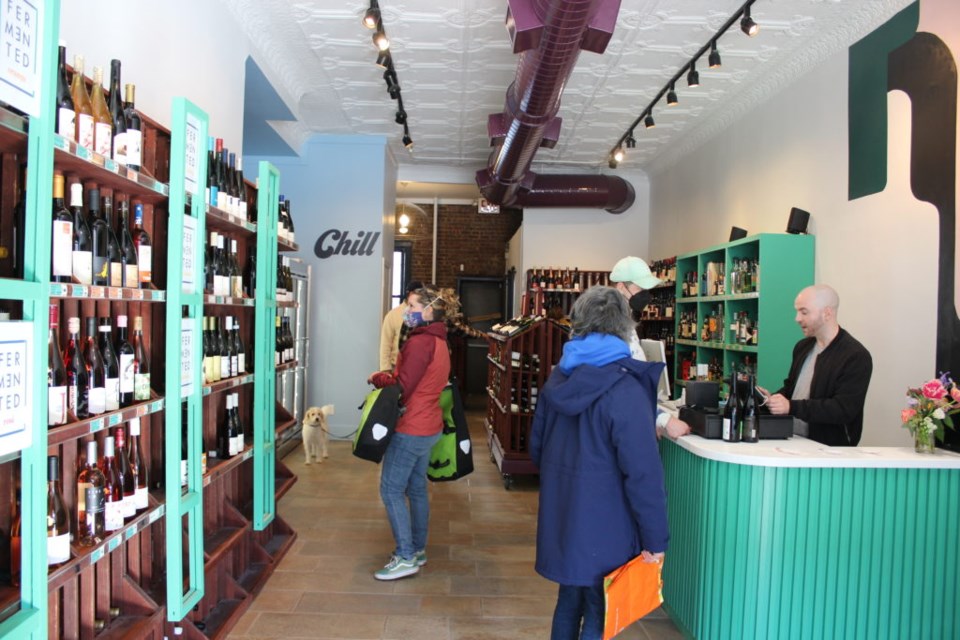 "Health is wealth, so for me to sit here and say that an organic or biodynamic wine wouldn't be healthier for you than one that is not doesn't make sense to me. That's why the trend is here to stay — it's important to talk about farming, it's important to talk about what we're putting in our bodies and natural wine speaks to that."
In the next few weeks, Strobert is going to put her tasting area together and continue to stock the shelves with carefully handpicked libations.
Fermented Grapes is open Tuesday through Saturday from 12:00 pm to 8:00 pm.
"We're really trying to be approachable. We don't want to be stuffy. And, we're able to help you in a New York minute."