Who is your landlord…wouldn't you want to know? A Bed Stuy-based start-up is giving you the answers - and much more. WhoseYourLandlord (WYL) is an online platform that informs and empowers renters through neighborhood insights, landlord reviews, community-driven content and rental listings - imagine Yelp for the housing market.
[perfectpullquote align="full" cite="" link="" color="" class="" size=""]"We all spend time looking at reviews on Yelp to decide if we go to a cafe or restaurant. So why not spend time to learn who we will be living under or with, for the next year or two?"[/perfectpullquote]
"We thought there should be an expectation for quality service when it comes to housing," said Ofo Ezeugwu, CEO of WhoseYourLandlord. "We all spend time looking at reviews on Yelp to decide if we go to a cafe or restaurant. So why not spend time to learn who we will be living under or with, for the next year or two?"
WYL was founded in 2015 by Ofo Ezeugwu and Felix Addison. While serving as vice president of Temple University's student government, Ezeugwu was approached by many students who lived in challenging housing conditions. Located in North Philadelphia, Temple is embedded in a rapidly gentrifying neighborhood which is notoriously known for landlords taking advantage of both the existing predominantly African American population as well the incoming student community. In an effort to address the issue, Ezeugwu and Addison developed the idea of an online review platform for landlords.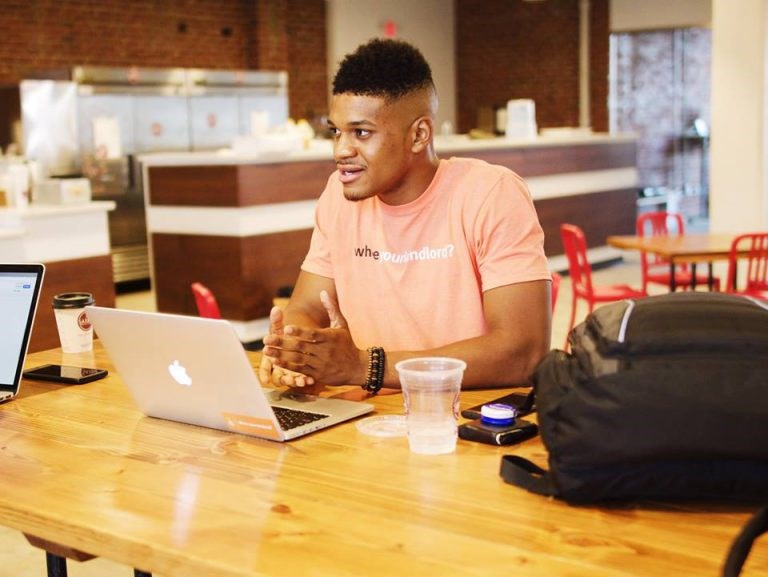 "The thought was: If there was a way that folks could review their landlords, the community coming behind them would know what to expect. It would increase accountability and transparency, and give landlords feedback that could help them to improve the situation," said Ezeugwu.
The concept resonated with the student community and the two friends launched a beta version of WYL. With social media marketing and other grassroots efforts they steadily grew their user base. Soon, WYL caught the attention from companies like Allstate and American Express, who realized the value of the platform and offered funding. After graduating college, Ezeugwu and Addison moved to Bedford Stuyvesant. Since then, the platform has grown to almost 250.000 users and has collected 10,000 landlord reviews, submitted from renters living in 180 cities all across the country.
As for any start-up, raising capital is always a challenge. The team recently launched an investment campaign through SeedInvest, an equity crowdfunding platform that connects start-ups with investors online. For Ezeugwu this is not only an opportunity to raise capital to grow the company, moreover it is a chance for WYL to further connect and empower the community they serve.
"We want to make sure that we give our community the opportunity to invest in our company. SeedInvest makes that a reality by providing potential investors with tools and information to learn more about different companies," said Ezeugwu. "Millennials and people of color are often not privy to gaining access to the information that would allow them to become savvy investors. Now they can learn the language, learn how to vet entrepreneurs and have the opportunity to invest in companies that serve their communities."
Since launching WYL, it has been Ezeugwu's and Addison's mission to empower the community through increased communication, transparency and accountability on all sides, including landlords and property managers. The capital they to hope raise through the investment campaign will support them in their ongoing efforts. As Ezeugwu explained, their next goals are to improve the platform by developing features such as a messenger component, which will enable users to communicate directly with each other, and the launch of a WYL app in 2018. The team also plans to produce more community-driven content and video to continue to provide the community with useful information and resources.
"Housing, homeownership is the core of how wealth is distributed in America. It is unfortunate that many communities have been blocked out of it, specifically communities of color," said Ezeugwu. "But through information, we can better our situation and be more in control of our situation. Our SeedInvest campaign is a perfect opportunity to invest in a company that is dedicated to building a stronger community, which makes sure that America is becoming a better place."
If you want to learn more about WYL and SeedInvest, you can "virtually" meet CEO Ofo Ezeugwu on Thursday, October 12 at 3:00pm during an online investor meeting on SeedInvest's website.