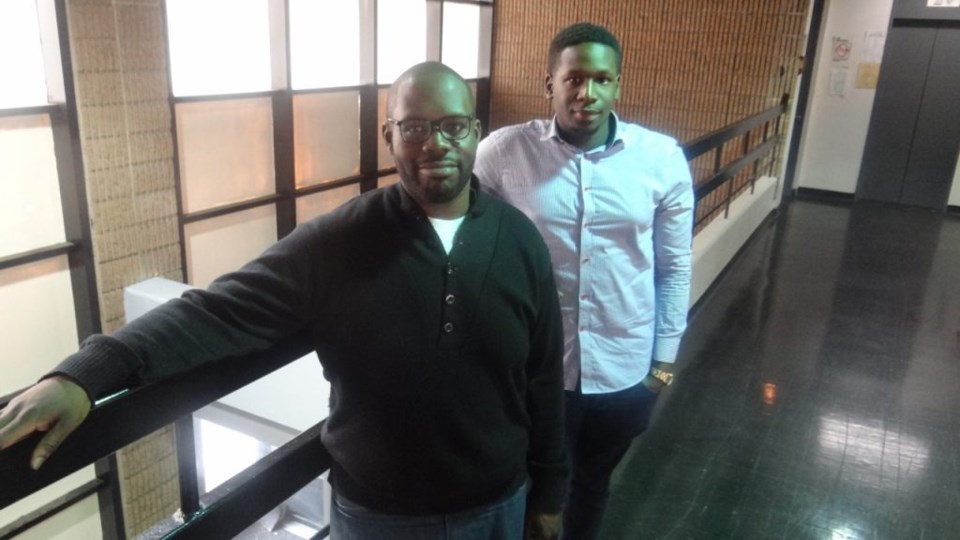 One of the greatest modern threats facing New Yorkers today is the rapidly shrinking stock of affordable housing. So widespread is the crisis, it's affecting more than just the poor, but also working-class and middle-income residents.
And although New York City's Mayor Bill de Blasio plan to create (or preserve) 200,000 units of affordable housing over the next ten years, provides some degree of hope, the truth is, the number of affordable rentals lost on a daily basis far outpaces the number that stands to be gained. Even worse, on June 15, when New York's rent regulation laws are due to sunset, if the revised laws that emerge do less to protect renters, it will leave hundreds of thousands of more New Yorkers out in the cold.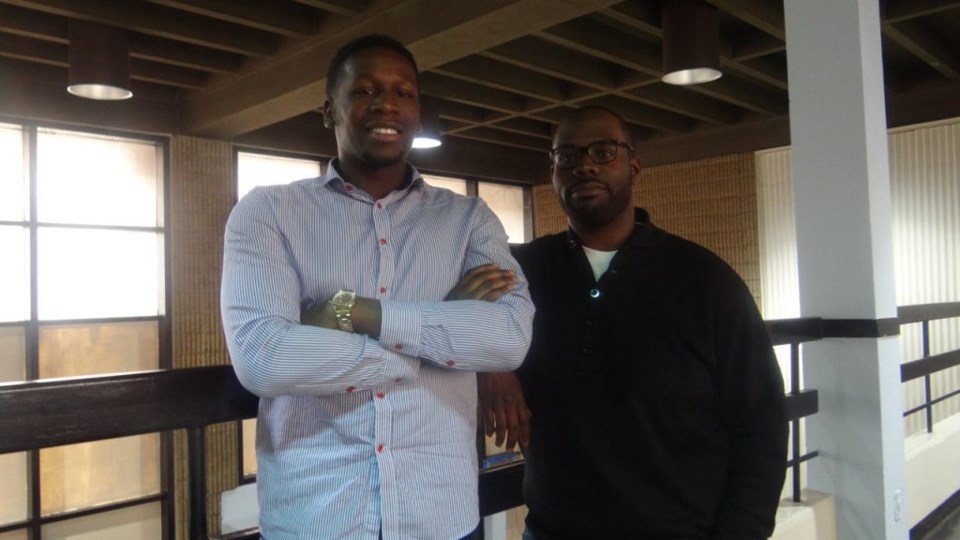 However, Clyon Jackson, 24, and Aifuwa Ehigiator, 28, are working at this very moment to offset some of these losses. Our Street, a company Jackson and Ehigiator co-founded in July 2014 will give low- and middle-income residents a chance at low-stakes property investment that will not only create more affordable housing but also, for many low-income residents, build their first line of equity.
Ehigiator, a resident of East Flatbush, says he got the idea for Our Street a few years ago while working in an implementations role for a trading system at Bloomberg L.P. Initially, Ehigiator wanted to start a Super Political Action Committee (PAC) called The Working People's PAC whereby low-income residents would pool small donations to pay a lobbyist who would then push issues that served them.
"But I decided, that's not going to work, because not even a ton of poor people pooling their money would be able to compete with the money of billionaires," said Ehigiator. "So I started thinking, in this country, property owners are the ones who are most respected. And there's a huge lack of asset ownership in these poor communities. So I thought, why don't we put our money together to buy property at a cost that even poor people can afford, while also providing something that is income-generating."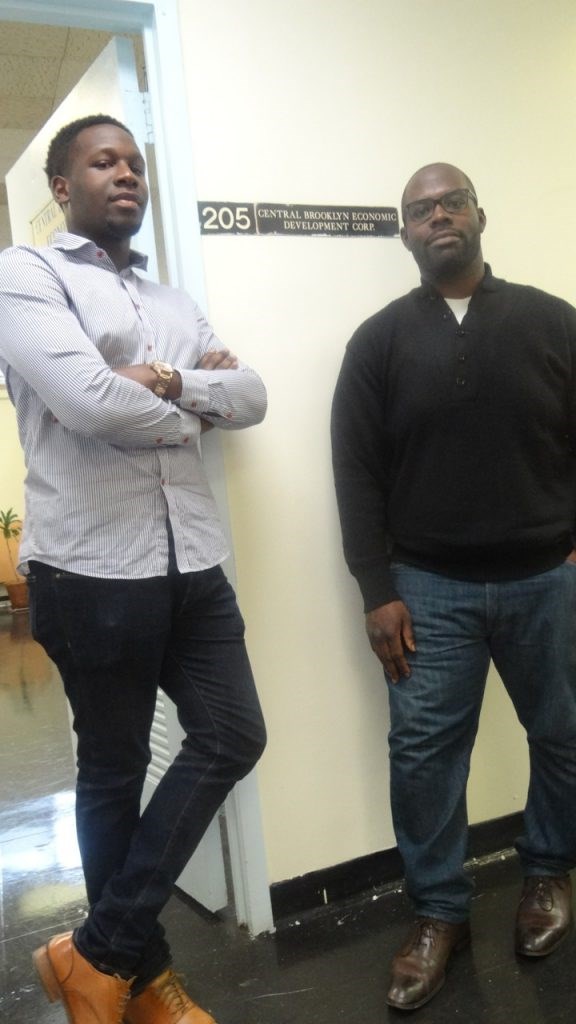 The concept is known as "equity crowdfunding," the offering of securities in a business to a group of people for investment. Normally, big-money investment into a commercial enterprise is subject to securities and financial regulation. But because equity crowdfunding targets non-credited investors (credited investors earn a minimum annual salary of $200,000/yr or have at least $1 million in investible assets), a Title III law due to pass very soon will begin dealing non-credited investors a hand in the game.
Ehigiator was ready to push his idea forward, and he invited Jackson to join him. Jackson, who met Ehigiator as an intern at Bloomberg, was still in college working towards his degree in business and accounting at the time. But as soon as he graduated from college, he came right on board.
"I think our similar upbringing as children of immigrants made us both understand the necessity of having assets that grow," said Jackson, a native of Jamaica whose parents moved to Far Rockaway when he was 10. "We're looking to focus on emerging communities, preserving those type of communities that are changing, but haven't been totally gentrified."
The young co-founders of Our Street have built a website landing page that provides details on the concept. Also, they have partnered with the Central Brooklyn Economic Development Corporation, which has provided them office space. Then, they began enlisting investors through a financial education workshop at Borough Hall.
So far, a little over 200 people have made soft commitments-- ranging between $100 - $2,000, with the average investment around $650-- totaling $130,000.
Now, Ehigiator and Jackson are focused on two final pieces: 1. Completing the crowd-funding capabilities of their website; and 2. Raising $1.2 million for seed and business operation (through outside fundraising) to get the business operations up and running at full speed.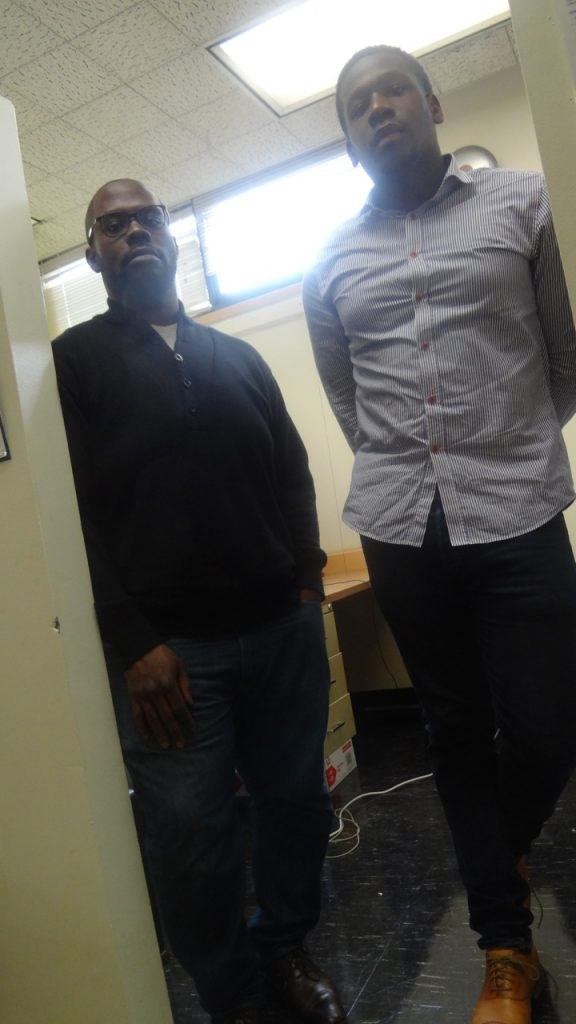 Ehigiator says they will wait until they raise the $1.2 million before they start asking residents to put up any hard money or before they begin scouting property for purchase.
"We can't scout for property until we have money in hand and are ready to buy," said Ehigiator. "And I think it would be irresponsible not to be in a financially sound place before we ask for other people to put their money in."
Jackson calculates, they will need between $600,000 - $700,000 in soft commitments to begin. Once they raise that, they'll look for a multi-family property, invest a 40 percent portion of it from Our Street's money, and then crowdfund to raise the remaining 60 percent. After they purchase the property, they will retro-fit them to the environmental efficiency standards outlined through Pratt Center's Retrofit Standardization Initiative.
Finally, they will begin to rent the units out at an affordable rate, distributing the rent with everyone, according to their percentage of ownership.
Ehigiator and Jackson display a mix of passion, nervousness and excitement as they talk about Our Street, a concept that is as simple as it is sensical as it is monumental. They're hopeful their idea can provide shelter for the most vulnerable residents of Brooklyn, where the city and state efforts may fall short.
"Our Street is about affordability," said Ehigiator. "It's also about providing assets for people who didn't have it before. We just want them to use their training wheels."