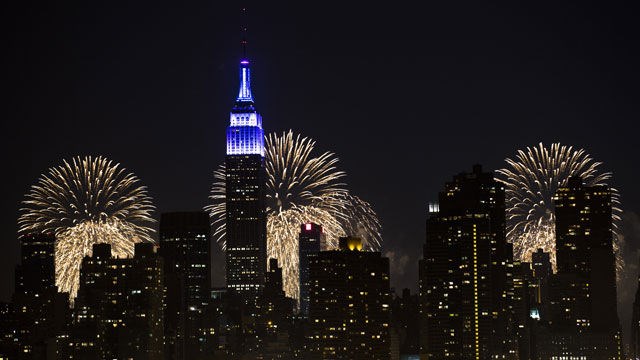 The 35th Macy's Firework has been brought back to the East River for the first time since 2009. Start time is 9:00pm.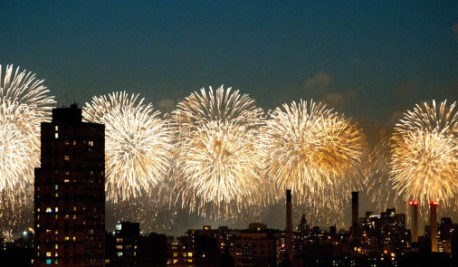 Fireworks will be launched from the Brooklyn Bridge and on barges below. In celebration of the 200th anniversary of the Star Spangled Banner, the fireworks are timed to explode in sync with the anthem, and a flag made out of fireworks will burst in the air.
Here's where to watch one of the most brilliant light shows in the country from sites around Brooklyn on Independence Day:
*Brooklyn Bridge Park(piers 1-6): enter on Old Fulton & Furman Street, Joralemon Street & Furman Street or Atlantic Avenue & Furman Street.
*Brooklyn Heights Promenade: enter on Columbia Heights & Pineapple Street, Montague Street & Pierrepont Street or Pierrepont Street & Remsen Street.
*Any rooftop with views of the top of the Brooklyn Bridge!
*Coney Island: 1904 Surf Avenue. If you want to avoid the insanity on the Macy's fireworks altogether, head down to Coney Island to watch the Brooklyn Cyclones face off against the Aberdeen Firebirds, Coney Island's Cyclones will be celebrating with post-game fireworks on the 4th and 5th of July. Tickets start at $10. Also viewable from North of Fishing Pier, Coney Island Beach.
Tickets for paid viewing options like 4th of July Fireworks cruises are already on sale and going fast.
Where Not to Go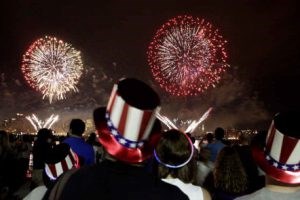 *The South Street Seaport's Piers 15-17 will be closed to the public.
*Battery Park won't offer views nor will most of the East Side of Manhattan above the Williamsburg Bridge.