Nino Betances, a Fort Greene teen with 9 other siblings, will be the first in his family to attend college.
He is the definition of Black excellence. He was the school council president at his alma mater, Eagle Academy in Ocean Hill. And he also mentors younger students, tutors in math, and is the co-captain of the football team.
The odds for success were against Betances, like many other young Black teens in Brooklyn: In some urban areas of the United States, as many as 50% of Black males do not graduate from high school, and Black males are more than 3 times more likely to be suspended or expelled than white males.
Betances joins the many other first-generation college students from low-income zip codes across Brooklyn who have spent the majority of their high school careers navigating through the pandemic with limited resources and uncertainty about their futures.
"There's a lot on the line, but I use that pressure as motivation rather than bring me down," Betances said.
Betances just graduated from Eagle Academy, which is part of a network of public schools that serves young, low-income Black and Brown boys, grades 6-12, a school that touts its intention to disrupt the school-to-prison pipeline by answering to each student's academic and career planning needs.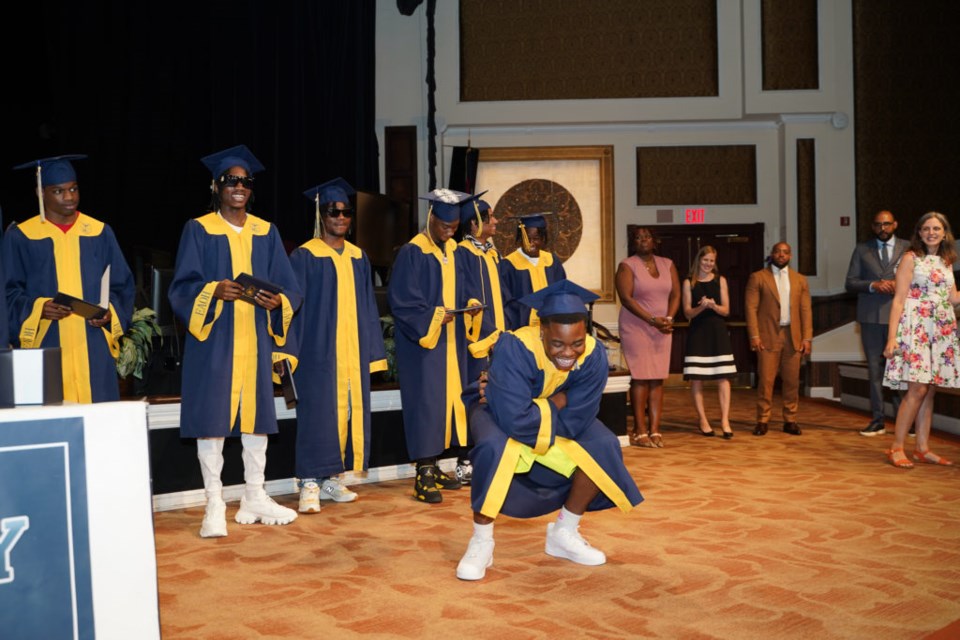 Around 90% of students at Eagle Academy Foundation high schools graduate and are accepted to college programs. Eagle Academy also supports students in applying for scholarships, supplementary programs and internships, and facilitates career building and financial literacy workshops for alumni.
The BK Reader sat down with 3 Eagle Academy students, to learn about what it takes to graduate high school during the pandemic and forge a future for themselves.
Nino Betances on knowing your "why"
Less than 2 weeks after graduating from high school, Betances shipped off to Villanova University in Pennsylvania. He's currently training with his new football team and getting a jump-start on college courses like economics and math.
He earned a scholarship from both Villanova and the Jackie Robinson Foundation, which he's putting toward a major in business so he can start his own company one day. It took grit—when he wasn't working on his football techniques, he applied to over 30 universities and over 50 scholarship funds.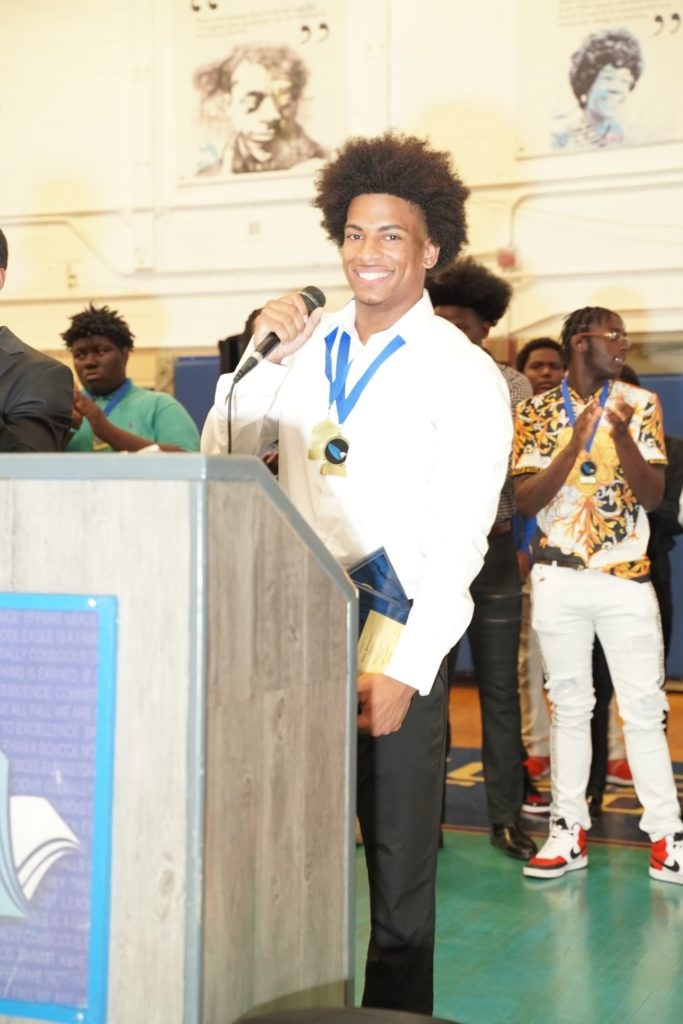 Betances said the most important thing, when creating a new path, is to have a 'why'. For Betances, that 'why' is the tough times he's seen his family go through.
"I watched [my family] struggling when I couldn't really do anything about it," Betances said. He is the second youngest of 9 siblings, one of whom tragically died when Betances was young.
"It made me want to dedicate myself and become something. To see my own family suffer really hurts. I find determination is everything. It goes a long way—it opens doors I'd never seen before."
Javari Thomas on "changing his mindset"
Javari Thomas, who graduated last week from Eagle Academy in Ocean Hill, is getting ready to go to Syracuse University this August to study computer science.
Raised in Bed-Stuy and Brownsville by just his mother, Thomas is the youngest of 3 siblings and is the first in his family to go to college.
Other than graduating from Eagle Academy and getting into Syracuse, Thomas said his proudest achievements include building his own computer from scratch and creating healthy habits for himself after his mother's long but victorious battle with lung cancer left him depressed.
"Persevering through the years my mother had to deal with cancer was one of the hardest challenges of my life," Thomas said. "It was so difficult not having her around and it was hard on my grades, too. I had to change my mindset in order to make my grades Syracuse-good."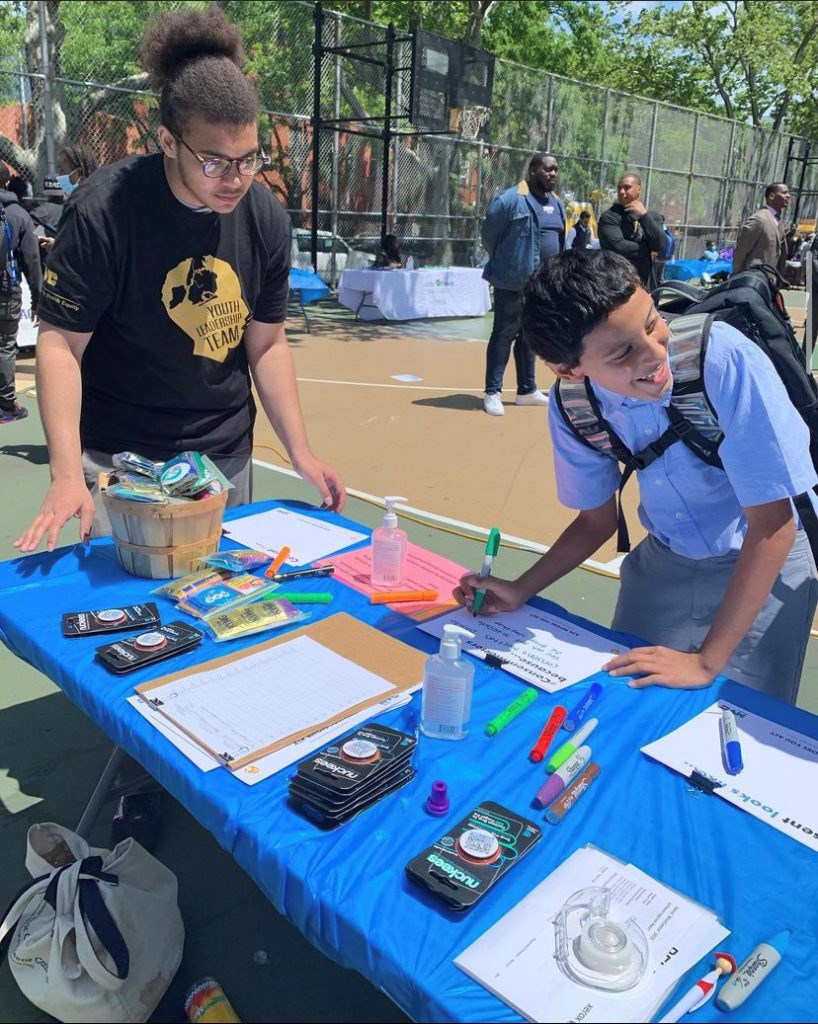 He figured out a way to cope by leaning on his Eagle Academy teachers for support and exploring his interests—computer science and cutting edge technology.
What helped him keep going, he said, was a Lil' Wayne quote: "there is no blooming without rain."
On the computer that he built from scratch, Thomas regularly creates websites for fun and hones his self-taught coding skills.
"I was able to build everything correctly on my computer, on my first try, without breaking anything. It took hours and hours to complete, but when everything turned on for the first time, it was just such a good feeling. I'm really proud of that."
At Syracuse, Thomas will take courses in computer science with the hopes of working in cybersecurity, at Microsoft or one day opening a business that helps build people their own computers.
"Growing up, I wanted to be a fireman—so, things have changed, but the main idea is the same: wanting to help people," Thomas said.
Tariq Timber on the value of prayer and giving back
Brownsville teen Tariq Timber, who just graduated from high school at Eagle Academy in Ocean Hill, is already attending Coop Tech, a school where he is getting a two-year degree in automotive mechanics so that he can open his own car technician shop or work at his dream company Honda.
Coop Tech has also offered Timber the opportunity to get a subsidized 4-year college degree at a Bronx community college, if he'd like, after finishing his 2-year program.
Timber is a highly motivated student: with support from Eagle Academy, he went to Coop Tech for half-days during his final year of high school to help get a jump-start on his career.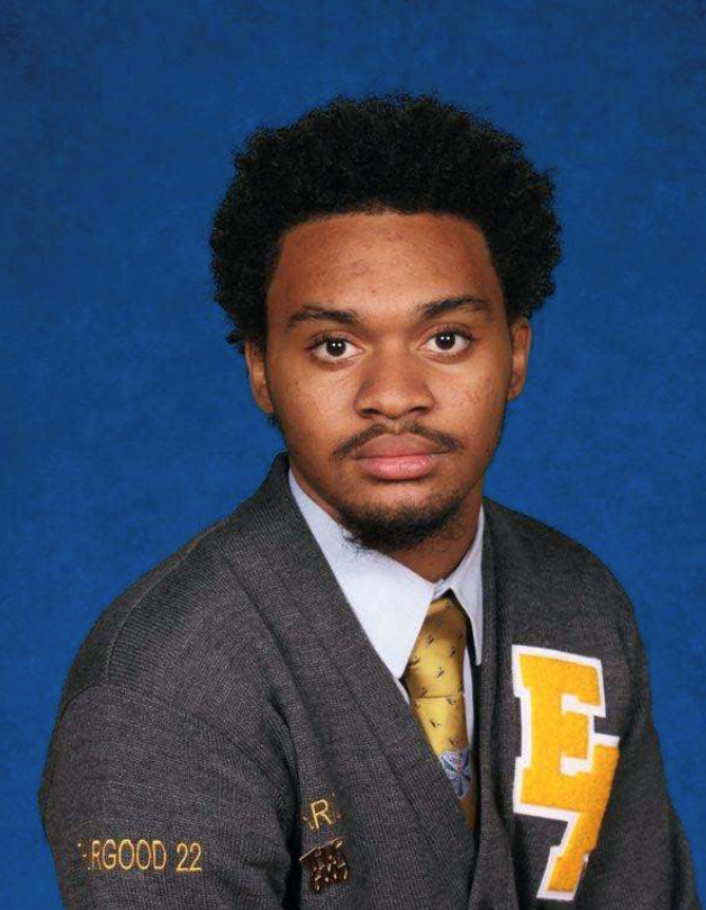 What helps motivate him is his family, and his sister who tragically passed away when Timber was young.
"[My sister] is one thing that keeps me focused to see the end of my goals, because I want to make her proud of me and all of my family," Timber said.
As if he wasn't busy enough, Timber is also getting his professional security license so that he can work in security at his mosque, where he currently volunteers on the security team as well as the custodian team.
And that's not all—he also teaches Karate to children at two different mosques in the city.
"I do a lot of things, and I like to keep busy," Timber said.
"It feels great to have a place to pray and worship that is clean and secure. And, when it comes to helping the kids with Karate, it's really an experience that teaches you a lot. You're teaching them Karate, but they're also teaching you how to be patient with them."
Eagle Scholars are selected through a lottery system operated by the NYC Department of Education. Eagle Scholars are not pre-screened or selected based on any testing.