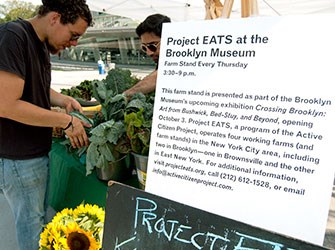 Beginning Thursday, July 17 from 3:30 p.m. until 9 p.m., and continuing every Thursday through the summer and fall, Brooklyn Museum will sell fresh produce grown on community farms from neighborhoods across Brooklyn, including Brownsville and East New York in Brooklyn.
The program is called Project EATS-- part of the upcoming museum exhibit entitled, Crossing Brooklyn: Art from Bushwick, Bed-Stuy, and Beyond, an exhibition of more than 100 works of art by 35 artists and collectives who live and/or work in Brooklyn.
Project EATS will create several gardens on the grounds of the Brooklyn Museum in which food will be grown and eventually included in the offerings of the farm stand in front of the Brooklyn Museum's glass front entrance.
Project EATS is a program of the Active Citizen Project, started by artist and Peabody Award-winning documentary filmmaker Linda Goode Bryant, which creates neighborhood-based farm operations in urban areas.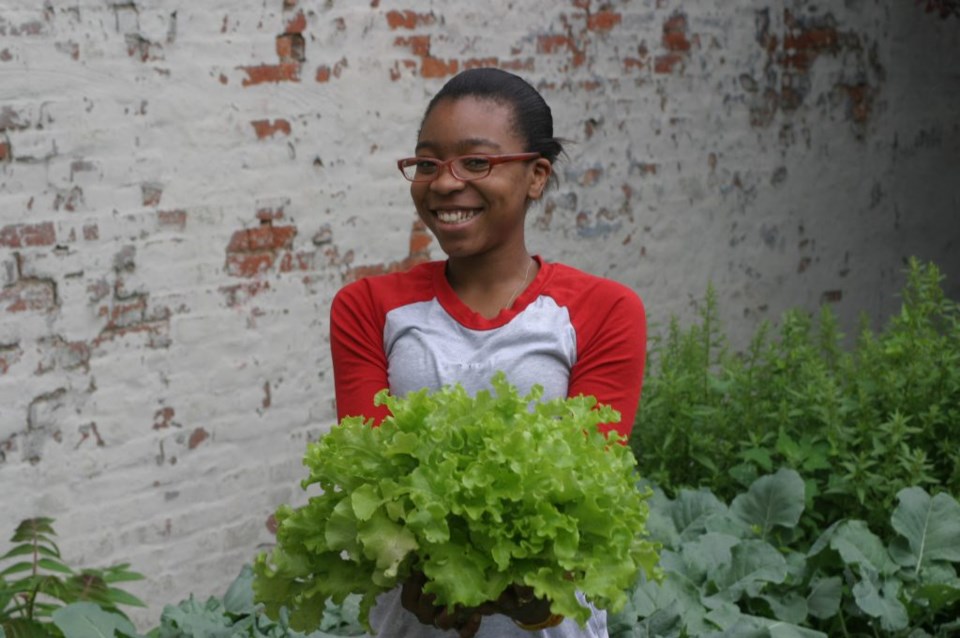 The program works toward reimagining the efficacy of public thought and social action by making that which is normally exclusive to some accessible to all.
Their goal is to produce forms of art that introduce new possibilities in to the life of communities and to document and present projects in public spaces where they can be engaged by a larger public.