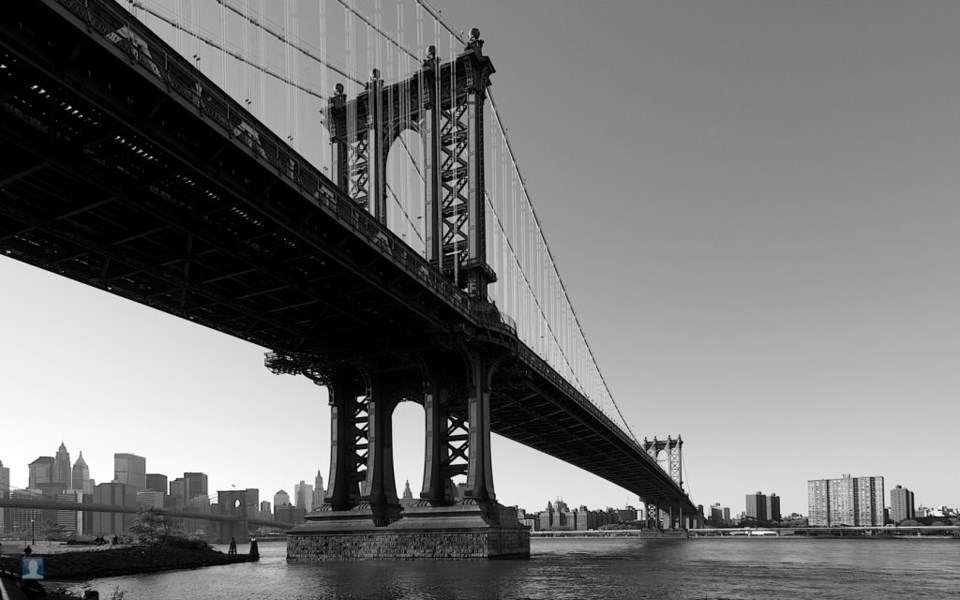 The Brooklyn Bridge will be closed Manhattan-bound from midnight Saturday to 9 am Sunday.
The eastbound BQE exit onto the bridge closes 30 minutes earlier and other Brooklyn ramps onto the bridge shut down 5-15 minutes earlier. Motorists will be detoured to the nearby Manhattan Bridge.
One of four lanes of the Williamsburg Bridge eastbound to Brooklyn will be closed on Saturday from 6 am to 2 pm to facilitate NYCDOT bridge maintenance.
The following streets will be closed on Saturday, from 9:00am to noon for the National Alliance for Mental Illness Walk:
* Fulton Street between South Street and Gold Street
* Gold Street between Fulton Street and Spruce Street
* Spruce Street between Gold Street and Park Row
* Chambers Street between Centre Street and Broadway
* Broadway between Chambers Street and Barclay Street
* Park Row between Broadway and Spruce Street
Participants will turn around on the Brooklyn Bridge.

2nd Avenue between 6th Street and 14th Street in Manhattan will be closed fromnoon to 5 pm for the Middle Collegiate Church 2nd Avenue Festival.

Kingston Avenue between Pacific Street and St. Marks Avenue in Brooklyn will be closed from noon to 5:00pm for the DOT Weekend Walks Kingston Avenue Festival.