New legislation introduced by Brownsville Assemblymember Latrice Walker on Thursday aims to ban facial recognition technology installed in residential buildings.
Walker's bill A7790 would make it illegal for landlords to "obtain, retain, access or use" any automated or semi-automated facial recognition technology, and would give the State's Attorney General the right to impose fines and/or issue an injunction against its use.
"Facial recognition systems are intrusive, and their use by landlords could lead to illegal surveillance of tenants," Walker stated.
The move comes in the wake of the growing opposition from tenants at various NYC rent-stabilized apartment complexes, including Brownsville's Atlantic Plaza Towers.
Residents at the 700-unit rent-stabilized complex, located at 249 Thomas S. Boyland Street and 216 Rockaway Avenue, were first notified about their landlord's plan to install a facial recognition system last fall. The tenants are opposing the plan, questioning the bias and accuracy of the untested system called StoneLock, which could lock out the predominantly elderly, black and brown and female tenants from their own homes. The residents also say that the system not only violates rent-stabilization laws, but they fear that it is an attempt by the landlord to attract wealthier tenants to the buildings in gentrifying Brooklyn.
"We know next to nothing about this new system and our landlord refuses to sufficiently answer our questions about how the system works, what happens to our biometric data, and how they plan to address accuracy and bias gaps," said Icemae Downes, a longtime tenant. "We don't believe he's doing this to beef up security in the building. We believe he's doing this to attract new tenants who don't look like us."
Three weeks ago, the tenants filed a legal objection with the NYS Homes and Community Renewal (HCR) against their landlord's pending application to install the technology.
"The ability to enter your home should not be conditioned on the surrender of your biometric data, particularly when the landlord's collection, storage, and use of such data is untested and unregulated," said Samar Katnani, an attorney at Brooklyn Legal Services' Tenant Rights Coalition, who represents the tenants. "We are in uncharted waters with the use of facial recognition technology in residential spaces and HCR does not have the jurisdiction or authority to adequately protect tenants."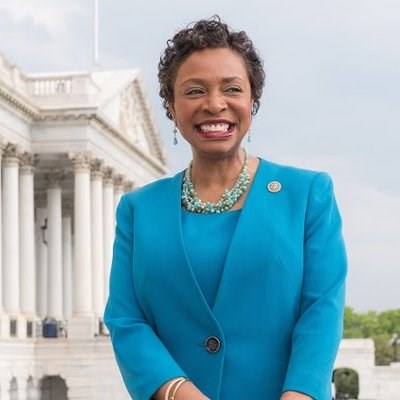 Last Friday, Walker and Congresswoman Yvette Clarke penned a joint letter, calling on the HCR commissioner to deny the landlord's application.
"We must protect NYC tenants' privacy when bringing new technology into their residences," said Clarke. "Assemblymember Walker and I ask the Homes and Community Renewal to give careful consideration to the impact of new tech — like facial recognition — in public housing units."
According to an MIT study on facial recognition systems, the technology routinely discriminates against women and people of color. Darker skinned women are 32 times more likely to be misclassified by facial recognition systems due to the lack of phenotypically diverse datasets, the lawmakers stated in their letter, also warning about the potential misuse of the collected data by the landlords.
"The potential misuse of this information by landlords is high, particularly by those who look to intimidate and drive out long-time tenants of rent-stabilized housing," Clarke and Walker stated. "That, combined with the history of overpolicing and surveillance in communities like Brownsville, the use of facial recognition technology raises serious concerns about the residents' privacy."
The bill has not been scheduled for a vote yet.