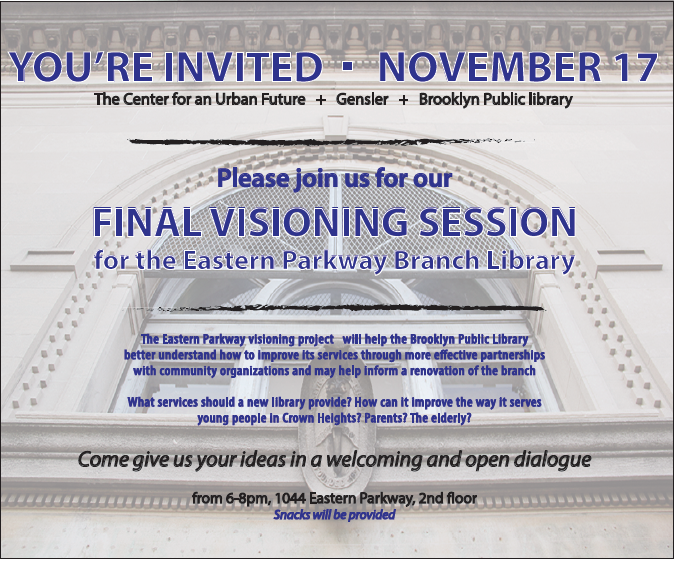 On Monday, November 17, from 6:00pm - 8:00 pm, the Center for an Urban Future, in partnership with the Brooklyn Public Library will hold a public visioning session at the Eastern Parkway branch (corner of Schenectady Ave)
The Eastern Parkway visioning project will help the Brooklyn Public Library better understand how to improve its services at the Eastern Parkway branch library.
Community leaders, library users and all interested residents of Crown Heights are invited weigh in, share your suggestions and ideas about to best utilize and approve library services and amenities.
How can a new library improve the way it serves young people, parent and the elderly in Crown Heights?
What else would you like to see in a renovated facility?
A team from Gensler is going to conduct visioning exercises to make the process more fun and collaborative than your standard community input session.