Brownsville youths have spent the past two years creating a virtual reality video game that is a lifelike replica of their neighborhood.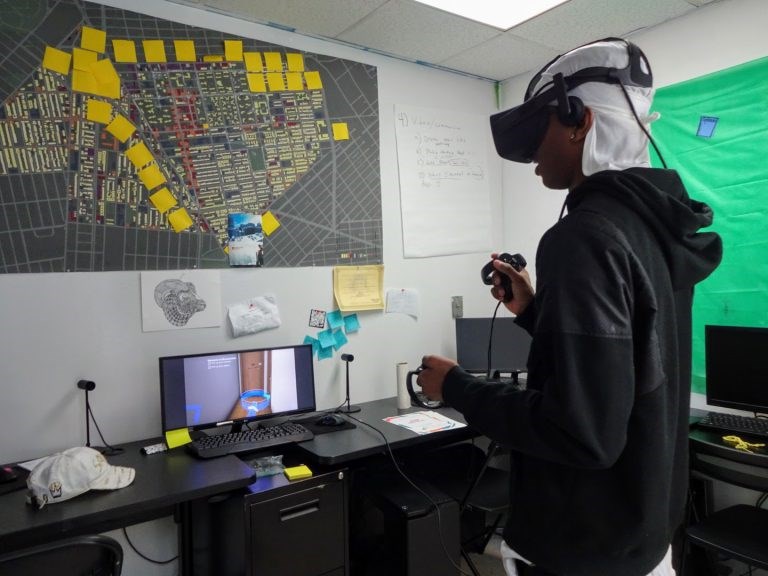 The Brownsville that normally makes headlines -- the one where gun violence is rampant and poverty is abject -- is not the Brownsville Ray Graham recognizes.
"To me, Brownsville is just a big family," Graham said. "If I walk up and down the street, I can see little old ladies that watched me grow up. I can see little kids I watched grow up and kids that I grew up with." The Brownsville reflected in the news confuses Graham because to him "there's a bunch of positive stuff that goes on and nobody ever hears about it."
Graham and other local youths at the Brownsville Community Justice Center want to represent Brownsville the way they see it -- through the use of virtual reality technology. For the past two years, the team has been producing a virtual reality video game called 'Fireflies: A Brownsville Story,' a lifelike replica of their neighborhood and its residents.
Graham, who has played a major role in the conception and production of 'Fireflies,' wants to keep the game's plot points a secret for now. But he did reveal that players take the form of two young photographers who walk around the neighborhood, meet residents and document their stories. While navigating the neighborhood, the players have to accomplish various tasks such as collecting fireflies, an experience many Brownsville residents have in common, said Graham.
Putting the video game together was a real community effort. Julie Taylor, the deputy director of the Brownsville Community Justice Center, estimated that 45 young people contributed to its production, with a core group of eight or ten people spearheading the project. The team spent the early days of the project interviewing community members and making models of people and neighborhood places. Committed to recreating Brownsville authentically, Adrian Richardson, another team member, recorded real interactions in the community to add to the game.
According to Graham and Richardson, the biggest challenge was mastering the software to create the virtual reality game. Only a few people initially understood the software who then taught the other team members. "Everybody learned it their own way, so everybody has a different style on how to use the technology," Graham said. "But it still worked out."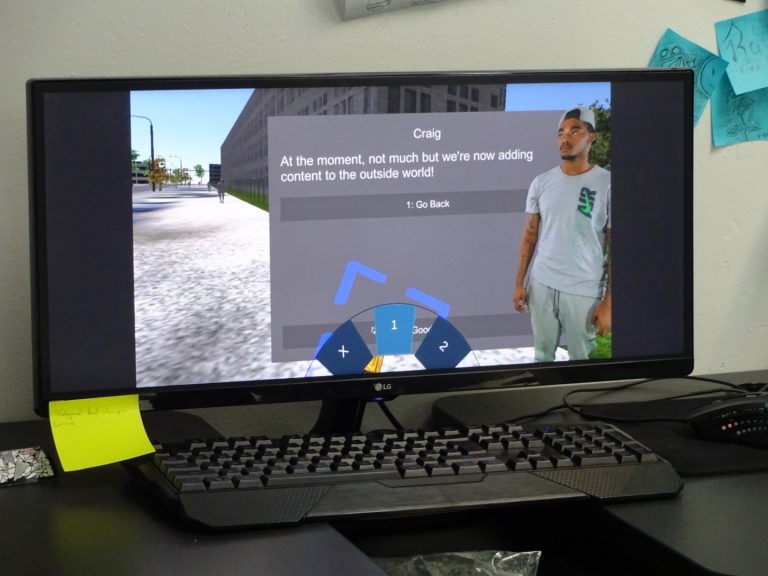 'Fireflies: A Brownsville Story' should be completed by this summer. Taylor said that they are still working out the details for the game's public release. Of course, there will be something special planned for its debut in Brownsville.
As the project goes through its final adjustments, the goal of the game has remained the same. "The direction has always been not to try and change the entire world," said Graham. "Whether you're from Brownsville or not, we just want to change the way you think about Brownsville because it's not some scary place. It's literally another neighborhood."