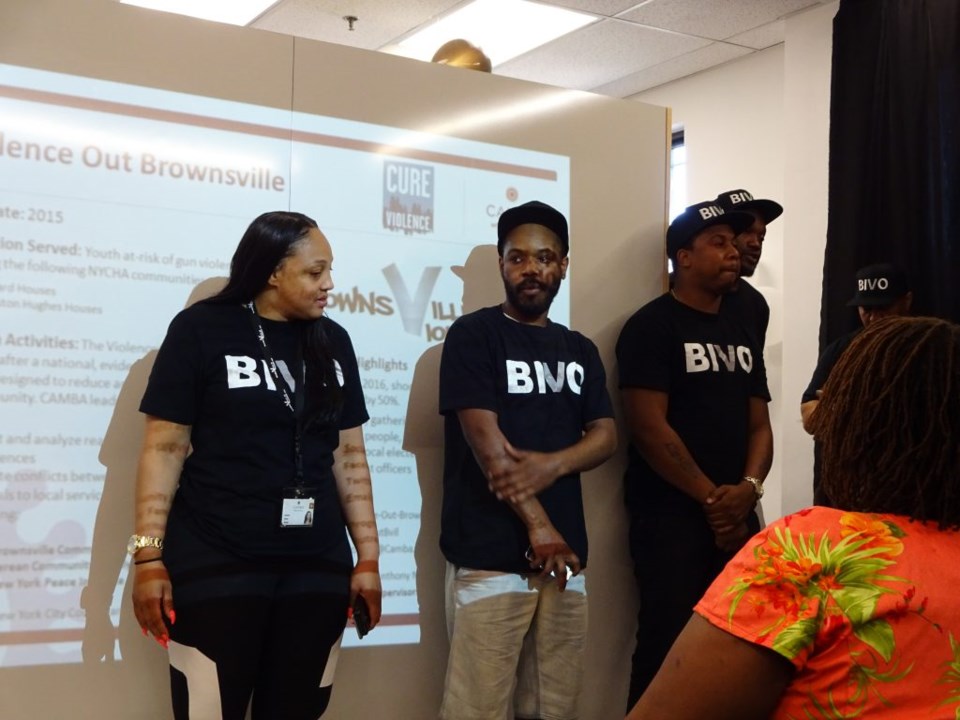 With a newly expanded office, Violence out of Brownsville, also known as BIVO, can now increase its efforts to stop gun violence in the Brownsville community. On Tuesday June 14, the anti-gun violence program celebrated the opening of its new office at 1667 Pitkin Avenue.
The new office space will allow the CAMBA-sponsored program to better provide services to youth whose lives are impacted by gang and gun violence. The gray and silver space is outfitted with computers and mediation rooms, as well as a large white board for GED and drivers' education classes.
The opening brought together representatives from anti-violence organizations across the city, in addition to officers from Police Service Area 2 and the 73th precinct. The attendees not only bonded over a game of Jeopardy, they united under the commitment to change behavioral norms in the Brownsville community.
"Our message is only as strong as our support, so having the community come out is a great way to show support," said Wesner Pierre, the vice president of education and youth development at CAMBA.
BIVO planned to immediately work on making its presence known in the community by inviting young people up to the office later that evening.
"We're very excited to embrace the community and let them know that we are here; we've been here," said Anthony Newerls, BIVO's program director. Violence Out Brownsville is also launching a visibility campaign to spread the word about its services.