In 2010, Michael McCasland arrived on a dilapidated tennis court next to the Marcy Playground.
With him, he had a cardboard box of second-hand tennis supplies and a desire to bring tennis to the under-resourced kids in his Brooklyn community.
McClasland transformed the rundown court into Marcy tennis club and founded Kings County Tennis League. Over the past ten years, he has led KCTL in transforming abandoned courts and playgrounds into tennis courts for youth and the community in underserved areas, expanding to six tennis club locations in Brooklyn public housing developments.
And this Thursday, McClasland, who serves as KCTL board chair, and the whole KCTL team will be celebrating ten years of service at an anniversary virtual benefit.
To celebrate the occasion, KCTL students will emcee the public celebration and former world number 4 James Blake will speak at the event. McClasland and board members Ameesh and Neha Shah will be recognized for their commitment to the league, and there will be opportunities to see the work KCTL has done over the last ten years and to make donations to keep the organization going.
In more normal times, KCTL holds tennis lessons at six public housing sites across Brooklyn, introducing youngsters to the sport and teaching them the basics of the game.
Since its inception, KCTL has provided the lessons and tennis equipment free of charge, reducing the cost barriers many children face when wanting to get involved in sports.
KCLT didn't stop serving the community during the coronavirus pandemic. To help with the stress, isolation, lack of exercise and boredom that kids faced, it provided free virtual classes to over 100 children living in public housing across the borough.
Long-time tennis fan and KCTL volunteer Stacey Portis said he wished he had a program like KCTL when he was growing up with a single mom outside of Chicago.
"[Children] need things to be structured. You need to provide guidance. And the more you do that, the better off the child is. And they have resources they can draw on and examples that they can see," he said. "It provides that structure, provides guidance, and it gives them something to look forward to each Saturday."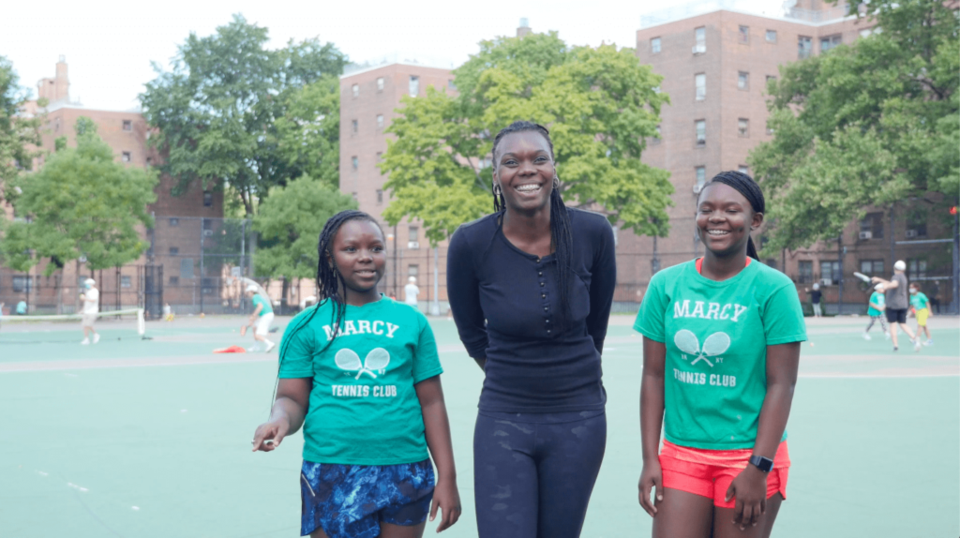 KCTL Executive Director Dave Webley said he was overjoyed and proud to be celebrating the momentous occasion with the league and community.
"What gives me the most pride over the time I have been with the organization is how our innovative programming has removed so many barriers and therefore allows tennis to be easily accessible to children living in public housing, in Brooklyn," he said.
Webley said what was so special about the league was how it found a place for everyone to express themselves, "whether that be a student, family member, volunteer or staff."
"Collectively we have achieved a great deal over the last decade and I'm excited for what the future holds for KCTL."
To sign up to watch the virtual celebration, which kicks off at 7 p.m. Oct. 22, or to make donation to KCTL click here.