You've heard of co-working, but do you know co-retailing?
A new pop-up store, launched at 7 Marcus Garvey Blvd, aims to provide an affordable, flexible shared space for Brooklyn artisans, entrepreneurs and creatives to showcase and sell the products in a communal environment.
The store will be open six days a week at the new BKLYN Commons Bushwick/Bed-Stuy location, where local makers can rent a shelf on a month-by-month basis.
BKLYN Commons Head of Growth Johanne Bierre said the concept of the shop is based on its successful co-working model, whereby the retailers aren't locked into long-term contracts and keep 100 percent of their profits.
"There are a lot of stores that are closing in Brooklyn, and a lot of people can't afford the high rent of a retail space," she said. "So we thought, co-working worked, why not offer co-retailing. This concept is for those who want to grow, create and sell their products and be connected to the community within this space."
Both BKYLN Commons members and non-members can rent space in the store, and Bierre said so far there's been a lot of interest and excitement with BKYLN Commons members, and their families and friends.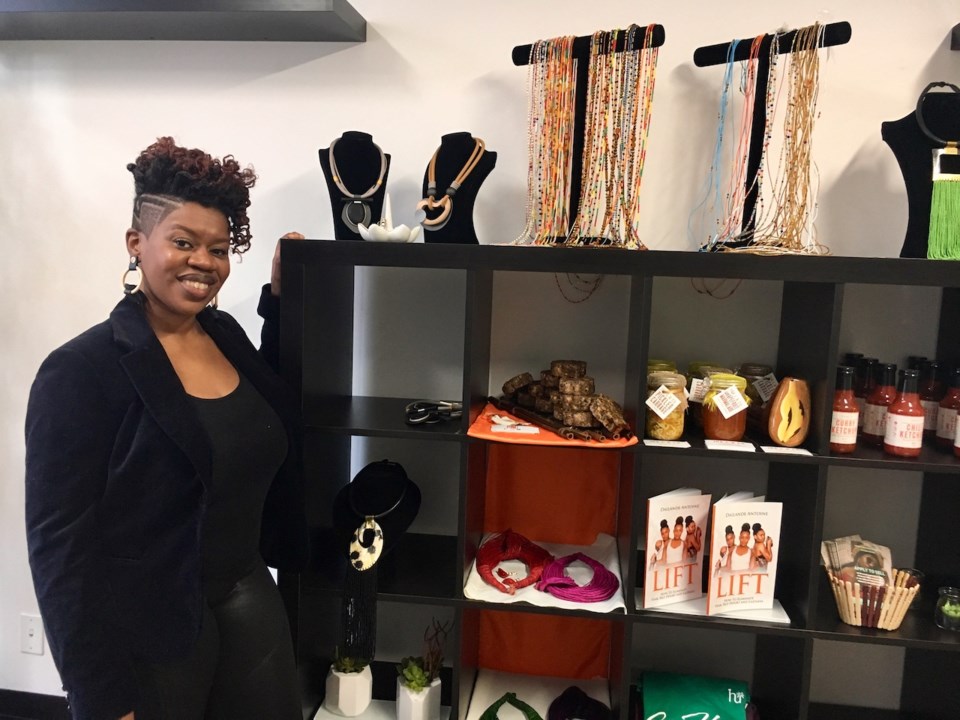 The pop-up store will be accompanied by a series of "Meet the Makers" workshops, during which makers can share their skills and expertise with the customers and the community.
Last weekend's soft launch saw the store stocked with beautiful jewelry, clothing, sandals, soaps, chocolates and books, and Bierre said the plan is to replicate the concept at the BKLYN Commons' Flatbush site.
For more information, visit bklyncommons.com.