Union organizers from Local 79 have been demonstrating daily outside the Bedford Union Armory to bring awareness to worker safety and wages.
They formed an informational line on the narrow street between the construction site and apartment buildings with their banner and Moscot, Scabby the Rat.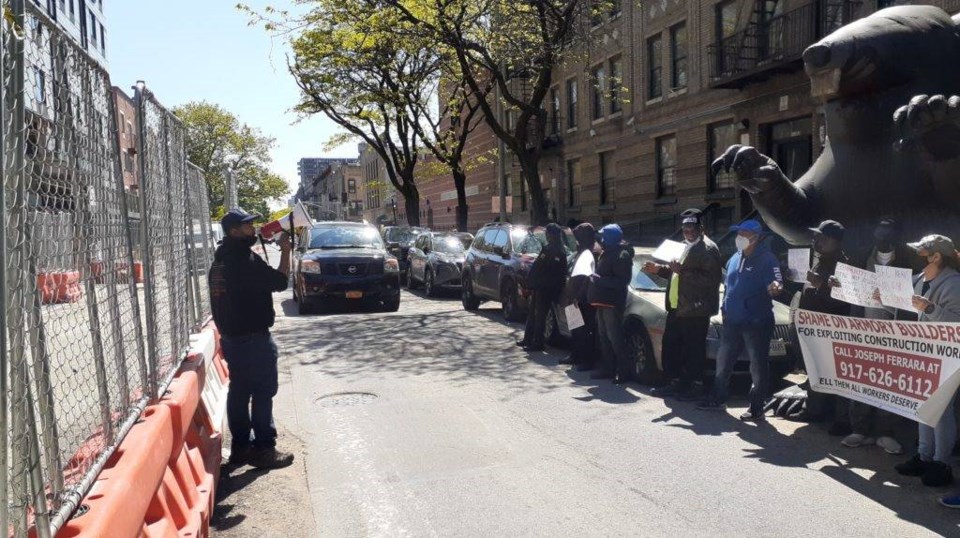 They have been demonstrating for about a month and have seen things at the construction site they said are dangerous to residents' and workers' safety.
Tafadar Sourov, a member of Local 79 gave examples of how debris was falling from the construction site onto trees.
"We've seen materials that flew off the job site get stuck in the trees across the street that can hit a person and on a union job site you typically don't have issues like that and over here their endemic. The Department of Buildings has been coming over here and doing inspection every week," said Sourov.
Complaints were filed with the Department of Buildings regarding issues like exposed wiring and unfastened material.
The developer was also fined several times and given a stop-work-order.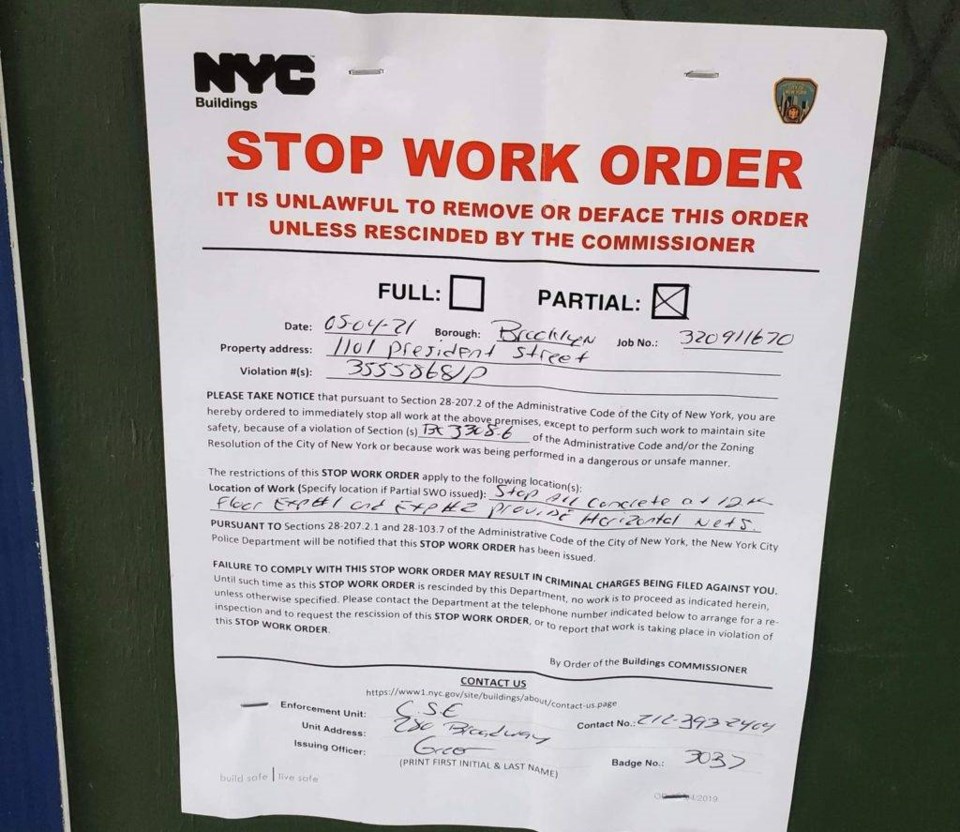 Eric Woodlin, director of community engagement at BFC Partners, said in a statement that as part of the developer's engagement with the community, they hired locals.
"We hired 55-60 construction crew members from the surrounding Crown Heights area who have been paid well over minimum wage, in addition to committing 25% of our construction hard costs to MWBE participation for local contractors," said Woodlin in his statement.
Lastly, his statement said that the Department of Buildings has consistently visited the site and found no serious violations and safety issues.