New York City threw open the doors to its public schools two weeks ago for the first time in 18 months with no mainstream remote option.
In the first two weeks of the school year, less than half of the 1,800 public schools and sites have been tested for COVID-19 and a total of 663 classrooms have been fully or partially closed, including an entire school in Harlem.
Because of this, the Department of Education has changed two COVID-19 safety policies to include more frequent testing and less quarantining that will begin on Monday, September 27 -- the same date all DOE in-school staff are required to have at least one dose of the vaccine.
Starting Monday, schools will conduct randomized weekly testing, rather than biweekly testing, at all public elementary, middle and high schools citywide.
"My son is the child I was most worried about since he's not old enough to be vaccinated," Rehana Mitchell, an East New York parent of four, told BK Reader.
"The [DOE] started off with biweekly testing, and now they want to do it weekly — why? Because kids are getting it in school, due to a lack of social distancing. That's my worry."
The mayor also said the city will shift its school quarantine approach to align with CDC guidance. Under that guidance, when there is a positive case in a single classroom, the unvaccinated students in that classroom will not have to quarantine if, and only if, they have been masked and keeping at least three feet of distance.
Kruti Suba-Coneti, a 9th-grade teacher at a title 1 South Brooklyn public school, said the first two weeks had been chaotic at times.
"The first three days were just a mess," Suba-Coneti said.
"Kids were getting into the building halfway through the first period or even later because they were doing the health check, so that was chaotic."
The CDC has said that three feet of social distancing space was ideal, but that schools should prioritize in-person learning without it. Experts have estimated that there are 60-200 or more overcrowded public schools in NYC where maintaining a three feet distance is impossible.
"Our classrooms are too tight -- one of our classes has 34 students and there's no way we're maintaining a 3 feet distance," Suba-Coneti said. "I am glad everyone is back, though."
People over the age of 12 can be safely vaccinated, according to the CDC. There is not yet a mandate for eligible students to be vaccinated, though so far 65% of students ages 12 and over are vaccinated in the city.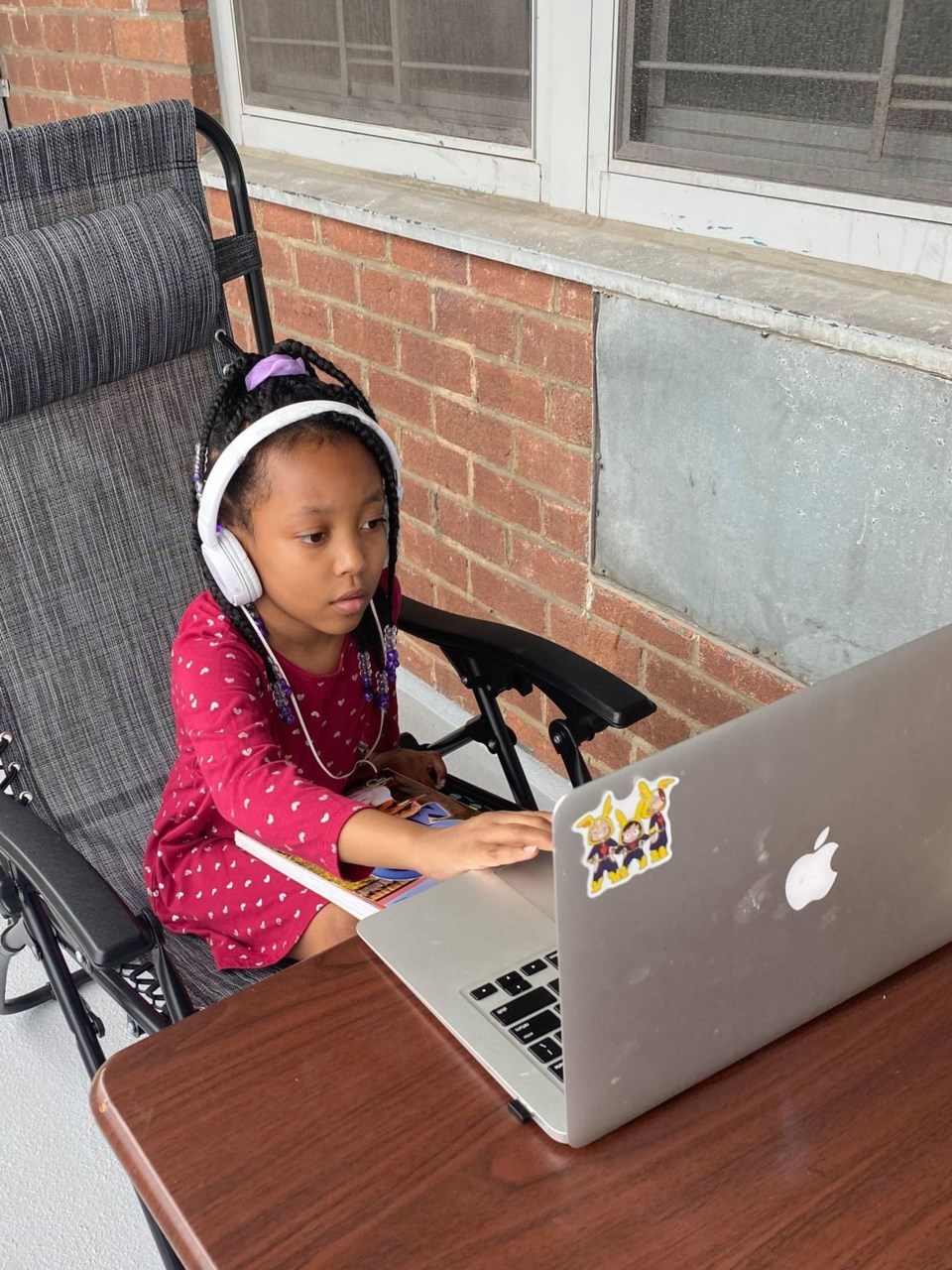 Tajh Sutton, a Brooklyn public school teacher, member of Parents for Responsive Equitable Safe Schools (PRESS NYC) and president of District 14's Community Education Council, said that her family was currently on strike along with an estimated 100,000 other families to advocate for a public remote option.
"Some of my close friends' children have already been identified as close contacts and had to quarantine as a result," Sutton said.
"With that in mind, it's terrifying the mayor would work to find more data on cases in school while also vowing to quarantine less."
Sutton is a Williamsburg parent of two public school students.
"It's hard to be excited about much-needed additional testing when it's still optional. With over 1,600 confirmed COVID cases in less than two weeks, I'm more certain than ever that my children are exactly where they need to be: home."
The mayor said he made the two policy changes to maximize students' experiences in the classroom.
"The goal is always two crucial things — first and foremost the health and safety of our kids and our whole school community; second, maximizing the number of kids in school every day, avoiding disruption, giving our kids a chance to make that comeback that we know we're going to make this year."