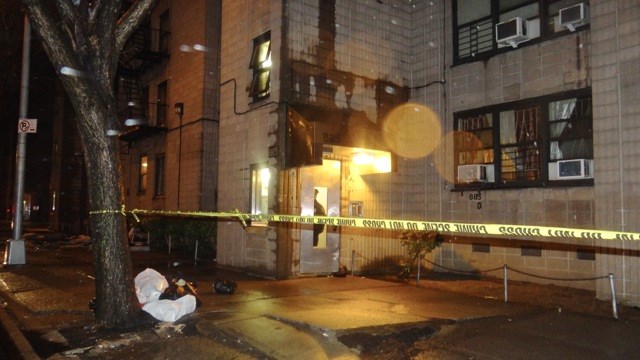 Police are investigating a shooting on Gates Avenue in Bed-Stuy that left one man dead and another injured early Sunday evening.
According to reports, 81st Pct. police were called to the scene at around 4:43 pm on Sunday where a 24-year-old man was found shot and killed inside of a burning building at 885 Gates and Malcolm X Boulevard.
A second victim, 38, also was found shot and in critical condition outside the rear of the building. He was taken to Kings County Hospital where he was treated.
As of 8:00pm, police were still canvassing the building collecting evidence. No arrests have been made, and the investigation is ongoing.