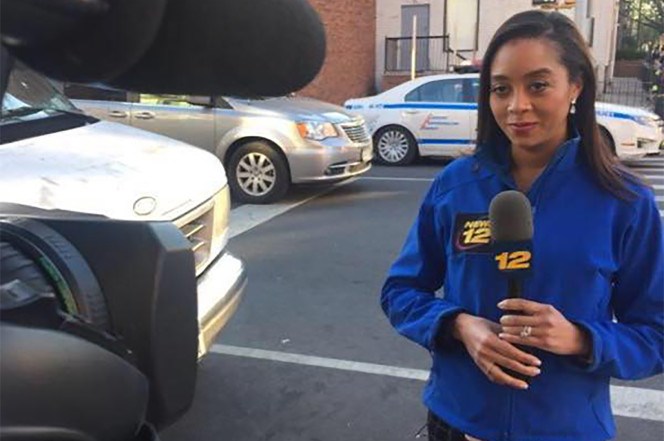 Like any other day, News 12 reporter Kena Johnson was on the scene in East New York yesterday afternoon, preparing to cover the recent off-duty officer shooting that occurred on July 4. While New York City Police officials were steadily investigating the recent shooting, just a few hundred yards away from Johnson's news van, her evening took a shocking turn. According to a recent report, Johnson told police officers that as her news van sat on the corner of Bradford Street and Atlantic Avenue, a young woman approached the vehicle and attempted to steal her purse.
The attempted robbery took place around 3:00 p.m. while a pleathora of police officers and reporters were on the scene. The robbery suspect was quickly identified as Linda Sanchez, a 31 year old woman with a varied criminal history. Investigators stated that Sanchez opened the van door and released a dog, who quickly jumped into the spacious vehicle, startling Johnson.
The suspect then attempted to grab the reporter's bag when a struggle ensued, leaving Johnson with most of her possessions intact. Police were very close by and were able to quickly apprehend the suspect, charging her with robbery and criminal possession of a weapon due to a small blade that she was carrying on her person.