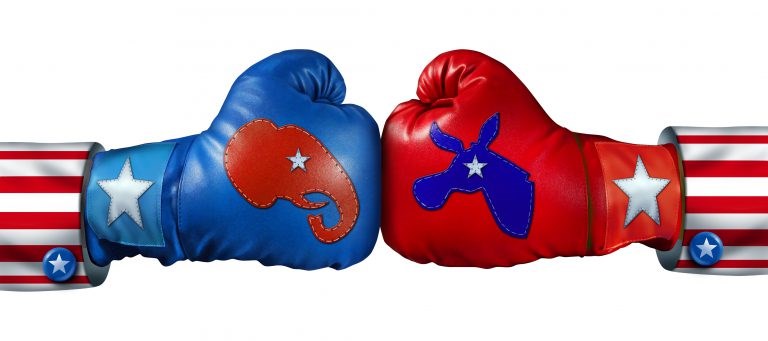 Tuesday, November 8, is Election Day.
The country in 24 hours will have the civic duty and privilege to make one of the most important decisions affecting their lives: voting for the next U.S. President. This election is particularly important, as there two candidates-- Donald Trump and Hillary Clinton- who hold very divergent views on the current state of the nation and, furthermore, the direction it should be heading. So much is at stake; a lot hangs in the balance.
Vote.
However, do not forget about the down ballet elections, which are also crucial. Your presidential candidate needs like-party support in order to be effective. Congress has 535 voting members: 435 Representatives and 100 Senators. A total of 469 seats (34 in the Senate seats and all 435 House seats) are up for election on November 8, 2016.
Appearing on the ballots in Central and East Brooklyn are incumbents Rep. Hakeem Jeffries (8-D), running against Republican candidate Daniel J. Cavanagh; and Rep. Yvette Clarke (9-D), running against Joel Azumah, an Independent, and Alan Bellone, a Republican.
Running this year in the U.S. Senate race is incumbent Chuck Schumer, a Democrat, who is challenged by Republican Wendy Long; Alex Merced, a Libertarian; and Robin Laverne Wilson, a Green Party candidate.
If you are unsure about your district or candidate, you can also plug in your zip code here to be certain about who's on your ballot.
Also, although polling places are located throughout the city, please note that you can vote ONLY at your designated polling place. Make sure you are at the correct polling site.
Polls open at 6:00am to 9:00pm. If you are not sure of that location you can find you poll site location by: