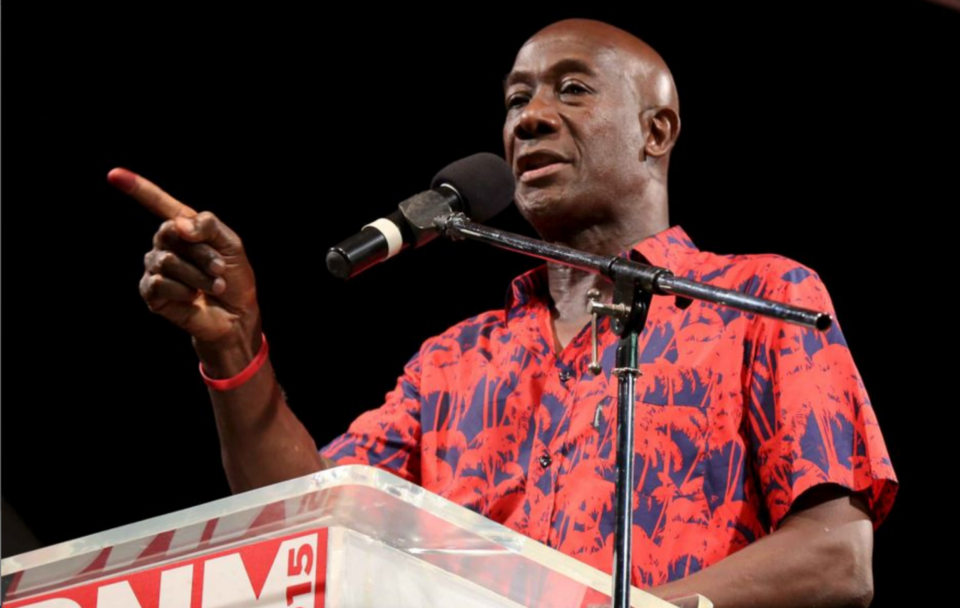 On May 5, the Honorable Dr. Keith Rowley, Prime Minister of Trinidad & Tobago, will keynote the Medgar Evers College Inaugural International Education Awards Ceremony.
The event will take place at 6:30pm in the College's Founders Auditorium, located at 1650 Bedford Avenue (at Crown Street), Brooklyn, NY.
The Awards Ceremony is free, open to the general public, and will recognize pillars of the community who have been supportive of international studies at Medgar Evers College.
Following the islands' People's National Movement defeat in the 2010 general election, Rowley was appointed as leader of the Opposition until being elected to his current post in 2015 as the country's prime minister.
A volcanologist who obtained his doctorate in geology, specializing in geochemistry, Rowley has served on several parliamentary committees, including as chair of the Joint Select Committee of Parliament in 2004, which examined and made recommendations for the live broadcasting of parliamentary debates.
"Knowledge gained through study abroad, cultural immersion, experiential learning and other forms of international education prepares students for success in today's global marketplace," said Eugene Pursoo, Director of International Education at Medgar Evers. "It also fosters a global environment of greater understanding and tolerance."
Medgar Evers College has sent students to study abroad through its international studies programs to destinations including Australia, China, Costa Rica, Ethiopia, France, Grenada, Italy, Jamaica, Japan, Panama, Spain and Trinidad & Tobago.
In conjunction with the Prime Minister's visit, the Office will host a ticketed VIP Reception as a fundraiser to support study abroad scholarships for Medgar Evers College students.
For more information, contact the Office at 718-270-5136 or email studyabroad@mec.cuny.edu.