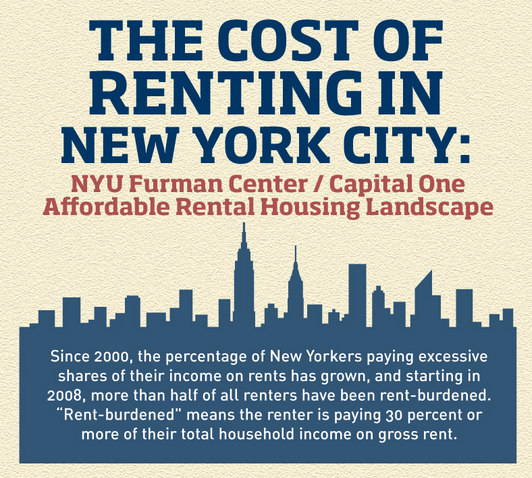 For some or most New Yorkers, the cost of having a roof over ones head has become a serious burden due to increased rental rates.
Not only that, but we are also in a place where there's a large shortage of affordable housing available for those that can't compete with the rising prices of homes.
In lieu of Mayor de Blasio's Affordable Housing Plan, I wanted to share "The Affordable Rental Housing Landscape" I came across last week that I thought was very interesting.
The Furman Center of Real Estate and Urban Policy over at New York University along with Capital One analyzed rental housing affordability trends in the city from 2000 to 2012 and released an informative infographic touching on the burden of how much New Yorkers pay for rent.
According to The Furman Center at NYU and Capital One, approximately two-thirds of NYC's 3 million households rent. Of those 3 million households more than 1 million households were "rent-burdened" in 2012.
"Rent-burdened" means that 30 percent or more of total household income is going towards gross rent. These numbers are increasing and I could go on with more statistics but I think visually seeing for yourself will give much needed perspective on this matter.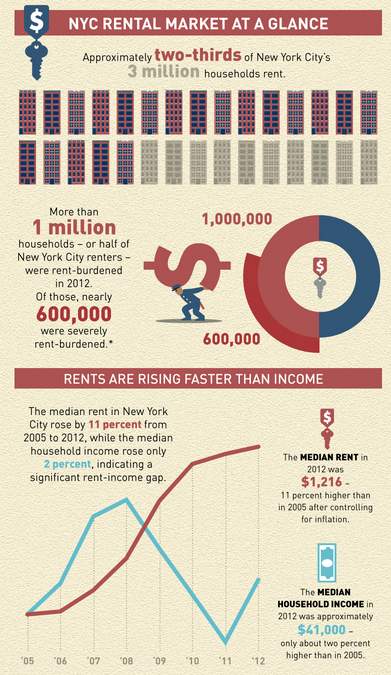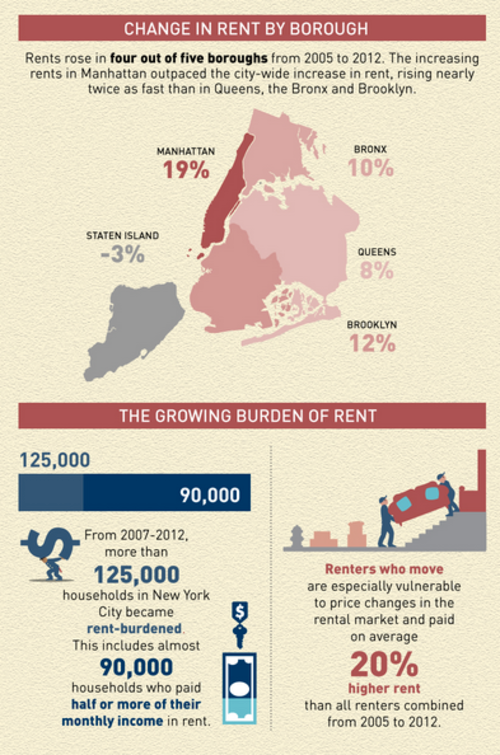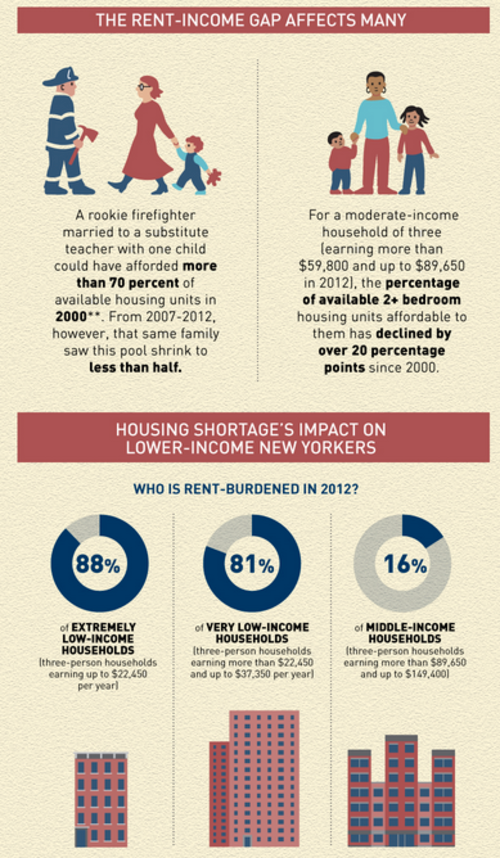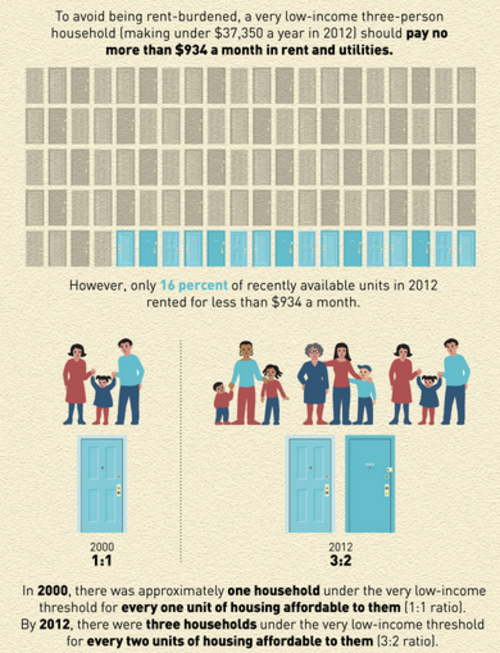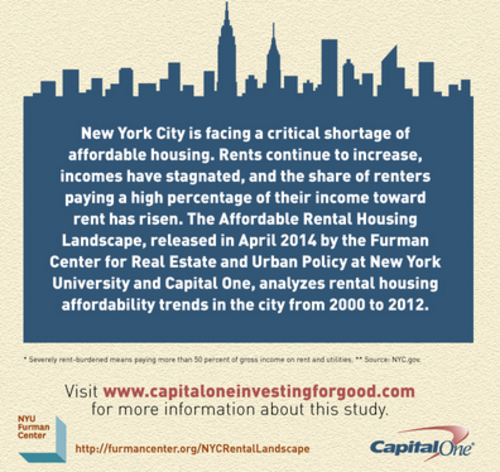 The facts as shown are disheartening to say the least but the motive behind sharing this is to spark thought on the idea of why most people rent instead of prepare themselves to buy.
I know in this economy, nothing is guaranteed and with rents increasing at a faster rate compared to the rate that the average household income increases, it's obvious that New York is on its way to pricing those out that can't afford to live in this expensive city.
But what can we do to change this growing trend? And is the mayor's plan of 200,000 affordable homes in the next 10 years really going to help everyone that is affected by this issue?
What about preparing yourself to buy instead of rent?
I do understand some apprehension around this subject, because there are so many layers of the process to consider. For instance, getting a pre-approval letter by a mortgage banker to find out if you qualify for a loan.
Or what about the mortgage rate the bank will secure for you? This is just skimming the surface! If you are knowledgeable on what to expect, then there's no reason to consider the possibilities of buying a home instead of renting.
Like anything in life, you need a great support system backing you and one of the first things a good agent will share with you is that this concept applies with the process of purchasing and financing a home.
That means finding trusted experts in their respective fields to guide you through is a must. Now…who are those trusted experts that make up your home-buyer's team? Well, that would be a real estate agent, mortgage banker, and real estate lawyer who will all work together on your behalf to give you the facts, consult, and share your options during the entire process.
Of course, if you have no clue as to whom those people would be, I would say just reach out to a real estate sale agent you trust (hint, hint) and they will recommend a team they've worked with in the past that knows their stuff!
I will start a three-part series that will shed some light on the home buying process in the next three months that will educate and inspire more people to prepare for investing in a home instead of renting.
Please take a moment to listen to what real first time home-buyers have to say on the process of purchasing a new home plus, find out the major benefits of buying, and explore the playlist of many other topics on the subject with the video below.
Chase provides My New Home™ tools that can make your life so much easier, encourage and teach you what you need to know about this whole experience. I would suggest taking about 15 minutes to watch all of the short video clips available (see video below) to get a good understanding of what you'd be in for…