Rebuilding Together NYC, a Brooklyn-based nonprofit dedicated to preserving affordable housing by providing home repairs, is now sharing its expertise with Brownsville residents who want to enter the construction field.
Throughout the six-week program, trainees learn about different tools and how to use them, different jobs in construction, and earn OSHA, flagger and scaffolding certificates. Participants spend three weeks in the Gowanus classroom, then three in the field practicing their new skills.
Since launching the course in 2017, RTNYC has trained over 200 New Yorkers, 65 percent of whom are public housing residents, many from the Brownsville neighborhood.
RTNYC was founded in 1998, but expanded rapidly in 2012 after Hurricane Sandy, growing from a small organization with an annual budget of $200,000 budget to a $4.3 million budget and a full-time staff of 16.
By 2017, most of Sandy's destruction had been cleared, but RTNYC still had its Sandy-era resources. The directors decided to shift from a citywide focus to targeting a specific neighborhood, and chose Brownsville as the area they could have the greatest impact.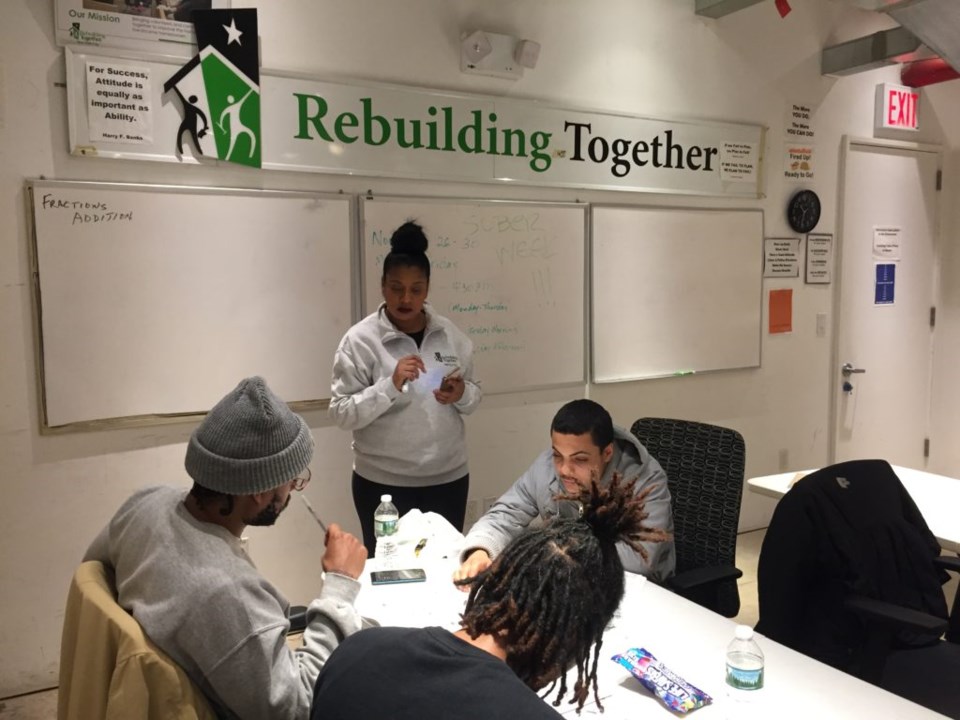 "Brownsville is a neighborhood that has the highest concentration of public housing in the world, but also has a great network of passionate local residents and nonprofit groups," said Stanley Smith, RTNYC's director of development.
The same year, RTNYC launched "Deep Dive: Brownsville," an initiative that has provided home repairs, installed solar panels and motion-sensor lights on the Belmont Avenue business corridor, held large-scale community rebuilding days, and revamped community gardens and outdoor spaces throughout Brownsville.
The newly-added workforce development program benefits the neighborhood in various ways: Residents receive vital repairs and a neighborhood facelift, while program participants learn a trade, increase their earning potential and hopefully reinvest that money back in Brownsville.
"It helps both the economic prosperity of them as individuals and the revitalization of the community as they bring back their income," said Smith.
Although the program is open to all NYC residents who meet the requirements -- participants must make 80 percent or below the average median income, be unemployed or underemployed, and have a serious interest in a construction career -- RTNYC largely has focused its recruitment efforts in Brownsville. The nonprofit has spread the word through flyer campaigns, conversations with neighborhood residents and partnerships with local organizations.
And the program is gaining traction: Its most recent cohort, which graduated in October, was made up entirely of Brownsville residents.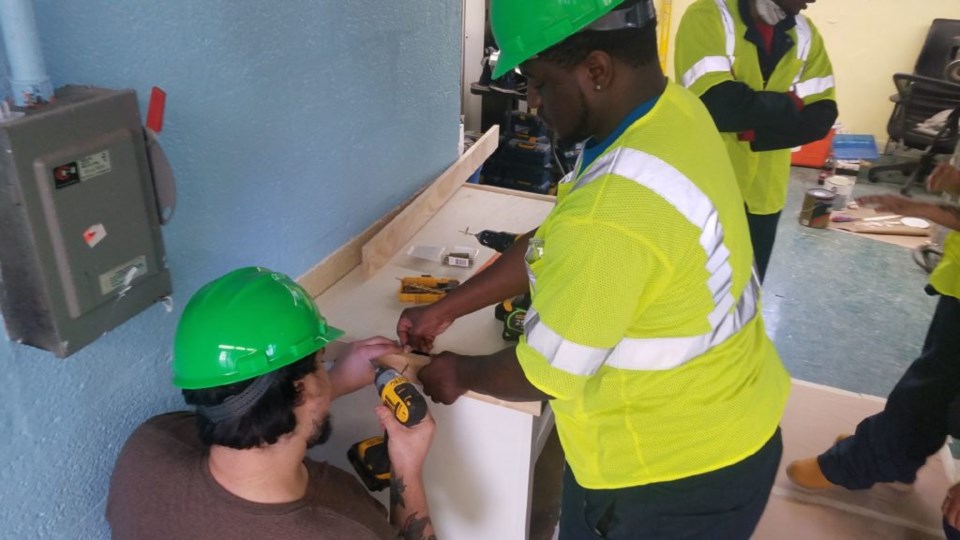 Abraham Rodriguez, a 23-year-old participant who was installing sprinkler systems before starting the course, hopes to join the steamfitters union, an in-demand job which pays an average wage of $36 per hour. Amirah Brown, also 23, was working in fast food before coming to RTNYC. She was referred by two friends who completed the course and are now union journeymen.
"The majority of the people I know are doing fantastic outside of the program now, so it made me think I should get involved," Brown said.
The reviews for the program are positive, said Smith. Since its launch, 65 percent of the participants have been placed in construction jobs, and 97 percent of those jobs are full-time.
"There is a lot of excitement in the community. We're getting a lot of referrals from our actual students or graduates," said Smith.
So far, 25 cohorts have passed through the program, and a new group starts every six weeks.
To learn more about the RTNYC workforce training program, go here.