A new bilingual bookstore in Bushwick is setting out to fight back gentrification by offering a window into "1,000 different worlds," and empowering local Black, Latinx and working-class residents through books and community, reports amNY.
Named "Mil Mundos," which means 1,000 worlds in Spanish, the store opened its doors at 323 Linden Street in March and is specializing in a curated selection of books celebrating Black and Latinx heritage and culture. Nearly 50 percent of the books are in Spanish and represent a wide range of genres, from the political and cultural to sci-fi and fiction.
Gentrification has brought new housing and retail to the area, but these developments don't serve the longtime residents, who can't remember the last time they had a bookstore in the neighborhood, let alone one that offers literature reflecting their heritage, said owner Maria Herron. The Bushwick section east of Myrtle Avenue has not had a general bookstore in decades.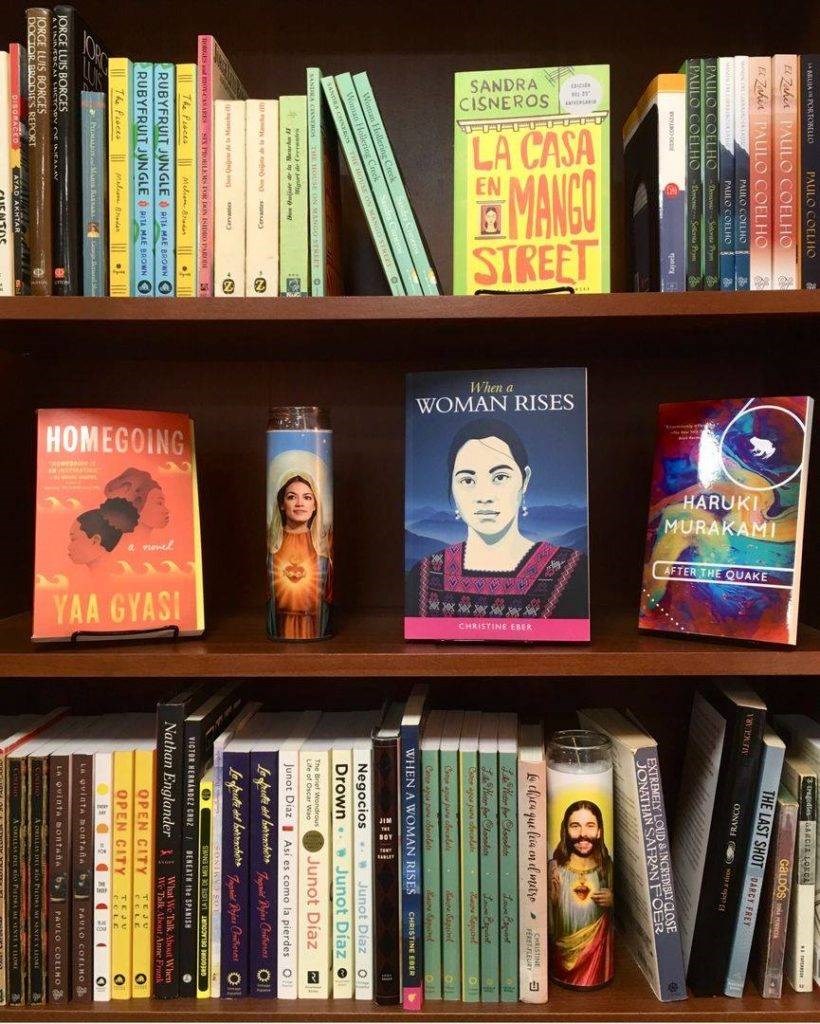 So she decided to open the 500-square-foot bookstore this year.
"The only way to resist the onslaught of development is to put your nails in the ground and hold that space," she said. "There needs to be a place for the neighborhood that is already here."
Part of Mil Mundos' mission is to get local communities engaged and to be a resource for them as a community space where locals can connect through talks, workshops, book clubs and other gatherings. Herron also plans to bring her books to local schools for discounted book fairs and host school visits.
"I want kids to take it for granted [that they have a bookstore to go to]," she said. "The only thing to do in the afternoon is to go to a community garden or post up at a bar."
Since the opening of Mil Mundos, the community response has been overwhelmingly positive, but the future of the store's long-term viability is in jeopardy: The store's build-out came in over budget, and a substantial portion of our funding fell through. Herron set up an Indiegogo fundraising campaign for $50,000 to pay off the contractor and have working capital, she said. Additionally, her crew agreed to work on a volunteer basis to reduce overhead costs, according to a Facebook post.
"This is anti-gentrification work," said Herron. "This is work that needs to be done for those who want to grow up and grow old here. I want to take care of my neighborhood."