They're lobster rolls, done "The Brooklyn Way," after Biggie's famous line. Who knew the Notorious B.I.G.'s legacy would find its way to food. But, more importantly, who knew Brooklyn would be crushing the business of crustaceans?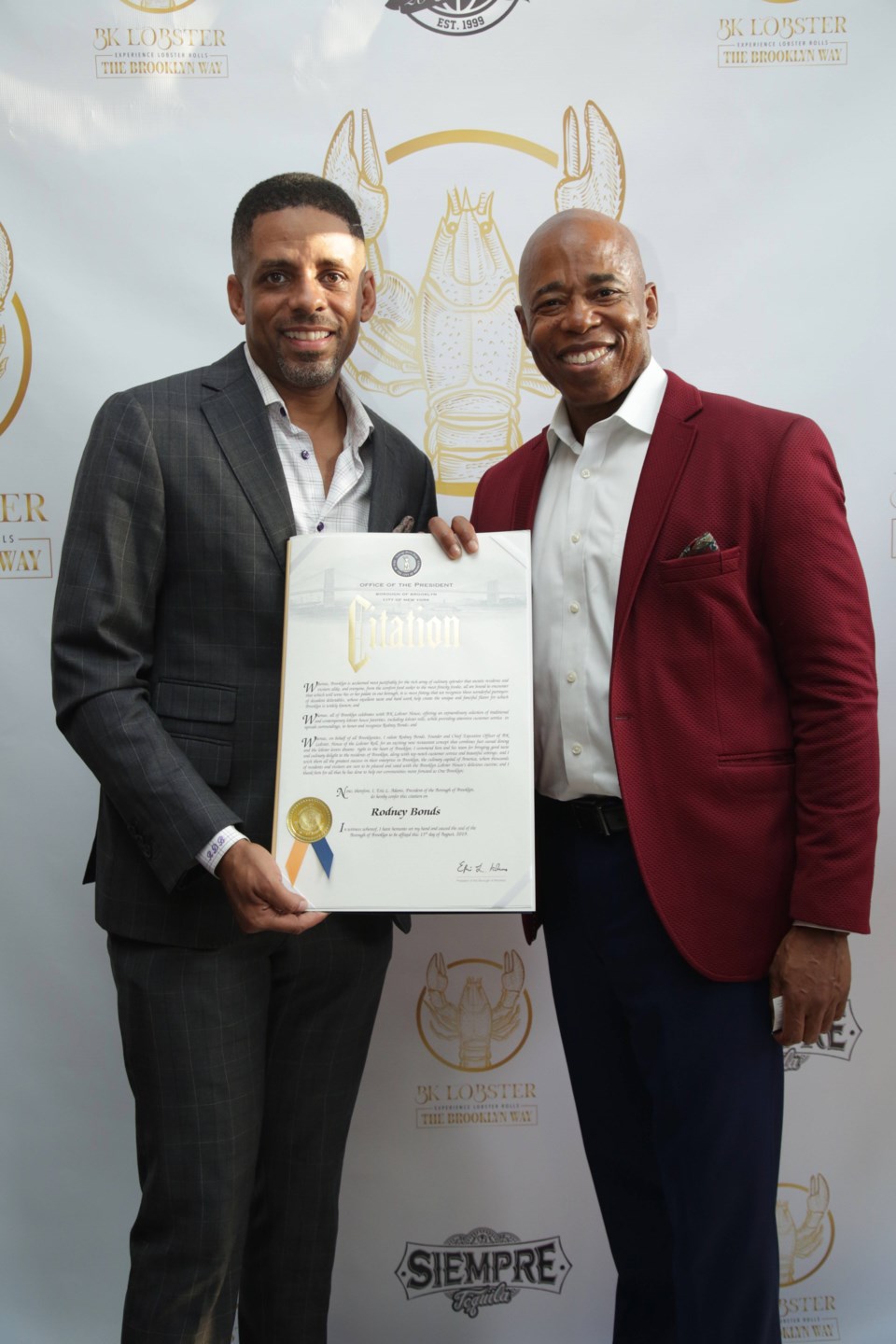 On Friday, franchise mogul and restaurateur Rodney Bonds held the ribbon-cutting ceremony for his newest restaurant franchise, BK Lobster. Bonds was joined by Brooklyn Borough President Eric Adams and City Councilmember Robert Cornegy for the unveiling of his eatery, located at 535 Nostrand Avenue, between Herkimer St. and Atlantic Ave. in Bed-Stuy.
The air was electric on launch day, as invited guests and visitors ambled into the railroad-style bar and lounge to witness Central Brooklyn's first and only seafood restaurant dedicated to lobster rolls: high-end cuisine made handy.
I mean, where else can you get a $19 "V-BLT" lobster roll, made with vegan bacon, lettuce and tomato and vegan mayo (the lobster is not vegan). In fact, there are about six different types of lobster sauces, and all are vegan.
There's also a list of Brooklyn-themed lobster rolls, including the "Flatbush Roll," made with jerk sauce-- a nod to the West Indian community along Flatbush; the "Bayridge Roll," served Italian style, with roasted red peppers; or the Fort "Greene Roll," made with arugula, spinach and kale; and of course-- you guessed it-- the "Biggie Roll," ironically, the most simple and classic of them all, drizzled in butter sauce. All of these rolls are $20 and go higher.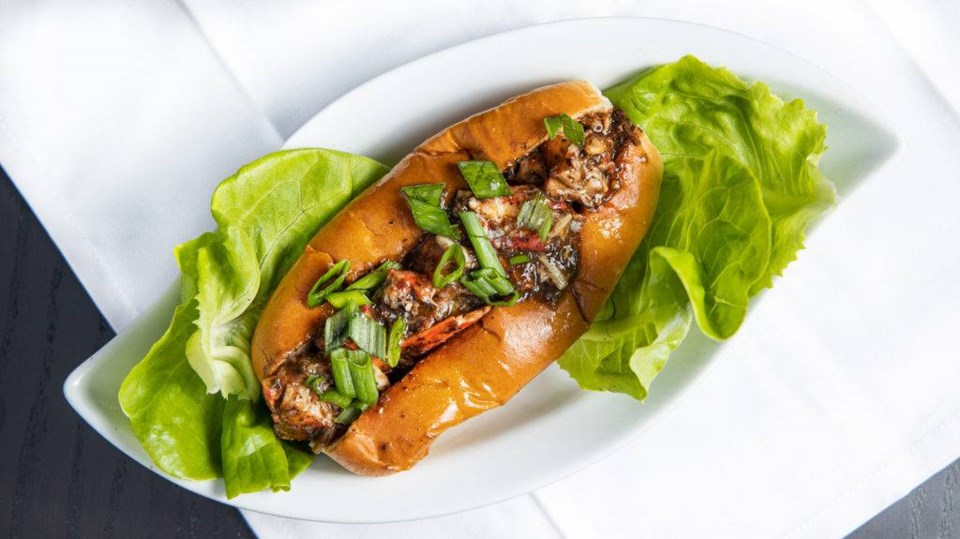 And for those who want to get lobster-luxurious, there's the "Golden Lobster Roll," wrapped in 24K gold leaves, which is $100 and includes a 24K gold glass of wine.
The inside of BK Lobster has an urban-chic feel, harkening back to the days right before the dot-com bubble burst, when it was "all about the Benjamins, baby..." You know, the days when folks waved glasses of Cristal champagne in the air while Total, Lil' Kim and Mase blared over the speakers...
And no wonder: Bonds's inspiration for swanky ambiance paired with music and good food comes from watching his mother work as an executive chef for Sean "P. Diddy" Combs in the early 2000s, when Combs owned and operated Justin's restaurants.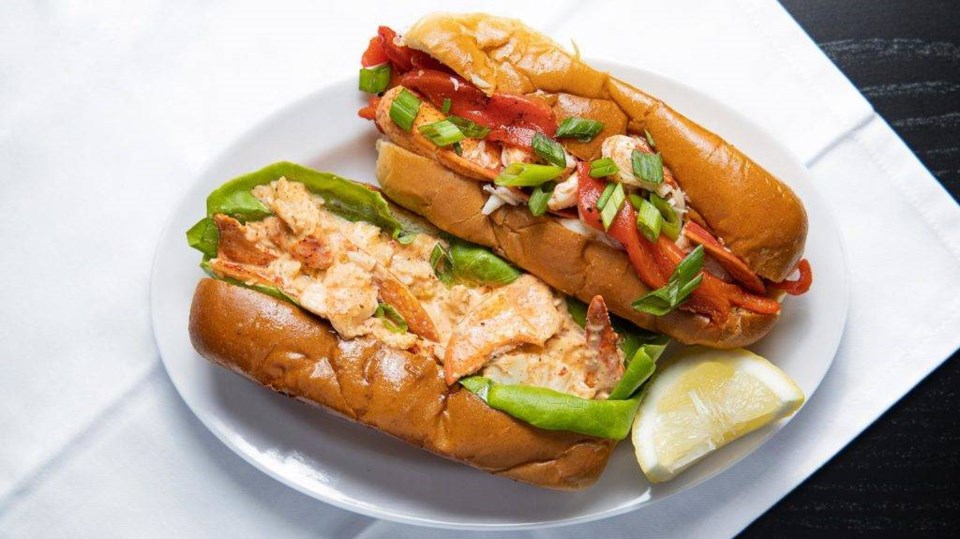 Bonds also honed his skills at franchise development while spending 15 years as a developer for a real estate franchise company which he helped grow from one to 65 locations over nine years, until he secured a buyer and negotiated the acquisition of the company. During that time, he transitioned into the restaurant business, owning and operating Magic Soul Food, which he purchased and help expand into seven locations around New York.
"As a veteran of the franchise industry, I am thrilled to offer an exciting business opportunity for foodies," said Bonds. "BK Lobster is uniquely positioned in the fast-casual arena, and we know that residents will love our approach to serving quick lobsters in a luxurious setting."
BK Lobster is open Sundays through Wednesdays, from 11:00am - 9:00pm, and Thursdays through Saturdays, from 11:00am - 11:00pm.