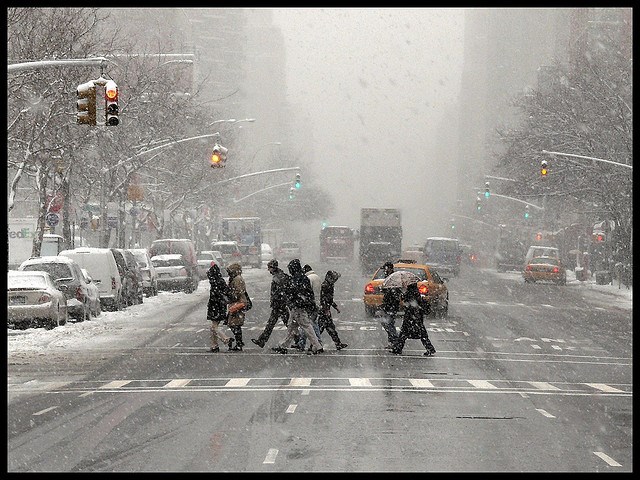 A major snowstorm is set to cause havoc across the Midwest and Northeast in the next 24 hours, with between six and twelve inches of snow headed to New York City, and according to AccuWeather.com Chief Operating Officer Evan Myers, there's no way out of it:
"The storms will not organize fast enough to make the perfect storm, but it will cause a significant amount of snow to fall over a large area," he said.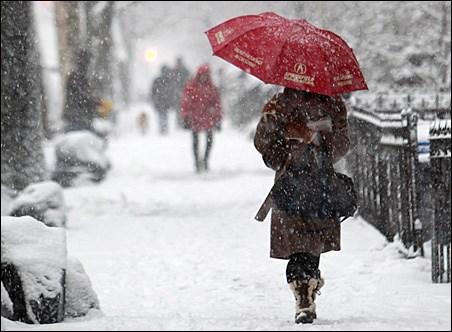 They're calling the first winter storm of 2014 Hercules, and it's expected to bring very low temperatures and ample high winds-- on Friday, a high of just 16 degrees and then fall as low as 5 degrees Friday night, the coldest air of the season so far, emptying out of eastern Canada.
The winds of 15 to 30 miles per hour Thursday night and all day Friday will make it feel below zero at times. And for some locations, expect the coldest weather in several years.
Travelers are warned to prepare themselves for flight delays and cancellations because of the snow and freezing temperatures.