Brooklyn
As of Monday, January 24 the 7-day positivity rate for COVID-19 is 7.5% in Brooklyn, down from 12.5% last week and 19.8% two weeks ago. The figures indicate that the borough, and rest of the city, have passed the peak of the Omicron surge, which saw COVID-19 positivity at the highest rates yet in the pandemic.
Despite the good news, some neighborhoods in the borough are returning positive COVID-19 tests at rates far above the average, including East New York's 11239 ZIP code, where the 7-day positivity rate is 16.59%.
East New York/Cypress Hill's 11208 ZIP code, which has the highest positivity rate of our Brooklyn neighborhoods last week at 23.54%, has dropped to a transmission rate of 15.27%.
Last week, the Biden administration launched its new website allowing people to order up to four free at-home coronavirus tests.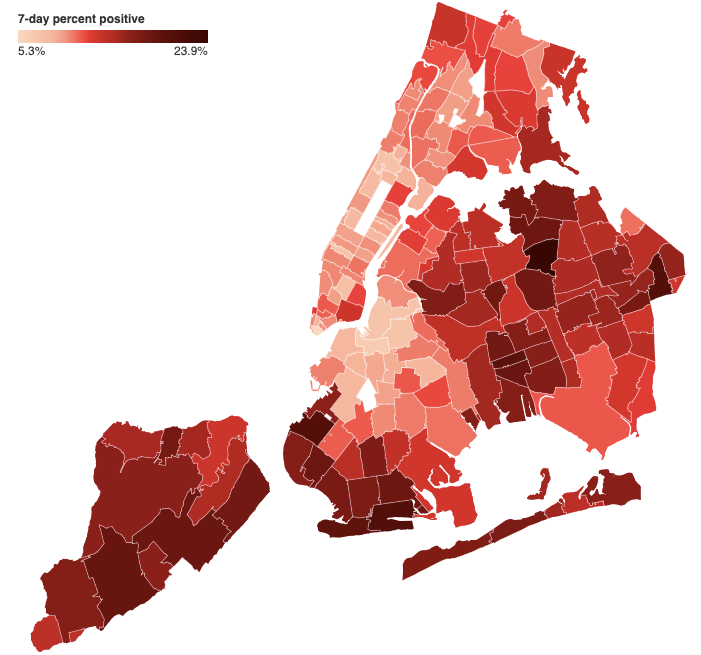 There have been 654,754 confirmed COVID-19 cases in Brooklyn and 11,900 deaths, according to The City's COVID-19 tracker.

Brooklyn Borough President Antonio Reynoso has been hosting mask and COVID-19 test handouts across the borough over the past month. You can follow his Twitter account to see where he will be next.
A number of the borough's hospitals are reaching capacity in their ICU wards as caseloads rise. Woodhull is reporting 100% capacity, the same as seven days ago; Interfaith Medical Center is at 100%, also the same as last Monday; NewYork-Presbyterian Brooklyn Methodist is at 90%, Brookdale Hospital Medical Center is at 96% and Kings County Hospital Center is at 85%, according to The New York Times.

As of Jan. 3, 68% of eligible Brooklyn residents are fully vaccinated. To find a vaccination site near you, click here.
NYC
On Jan. 23 there were 12,012 new COVID-19 cases reported in NYC, down from 24,906 new cases just seven days earlier — a 70% decrease over the past two weeks, The New York Times reports. Although positive case numbers are slowing down, there has been an increase in patients hospitalized by COVID-19 and an increase in COVID-19 deaths. The city recorded 1,726 COVID-19 deaths in the past two weeks.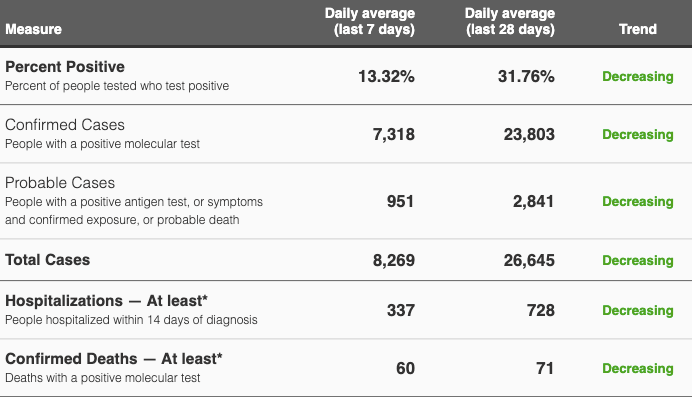 The City is continuing to urge New Yorkers to get tested for COVID-19 and to get caught up on their latest vaccine dose, and is also urging New Yorkers to invest in high-quality masks after saying that fabric masks no longer make the grade.

The Centers for Disease Control and Prevention said last week that cloth masks do not offer as much protection as surgical masks or respirators. It said well-fitting disposable surgical masks and KN95s are more protective than all cloth masks, and well-fitting respirators, including N95s, offer the highest level of protection. You can check out BK Reader's mask analysis here.
The agency urged Americans to "wear the most protective mask you can that fits well and that you will wear consistently."
The City has increased capacity at its COVID-19 testing sites, establishing new sites and increasing availability of at-home rapid result tests to meet demand for COVID-19 tests. To find a testing site near you, click here.
New York State
As of Jan. 24, the daily positivity average for New York State was 10%, down from 15.04% seven days earlier, according to state data. 9,798 New Yorkers were hospitalized with COVID-19 on Jan. 23, down from 11,928 a week earlier.
Governor Kathy Hochul said the state's hard work to bring down the numbers during the winter surge was paying off, "but we are not through this yet."
"Let's keep using the tools - the vaccine, booster and masks - that will help slow the spread of this virus, protect our families, and keep our schools and businesses open," Hochul said.
Hochul recently announced a first-in-the-nation booster requirement for health care workers, and said more information would be coming soon. She also announced new requirements for nursing home visitors, with the aim of keeping visitors and residents safe. Visitors must now wear "surgical"-type masks and have a negative COVID test within 24 hours of visiting.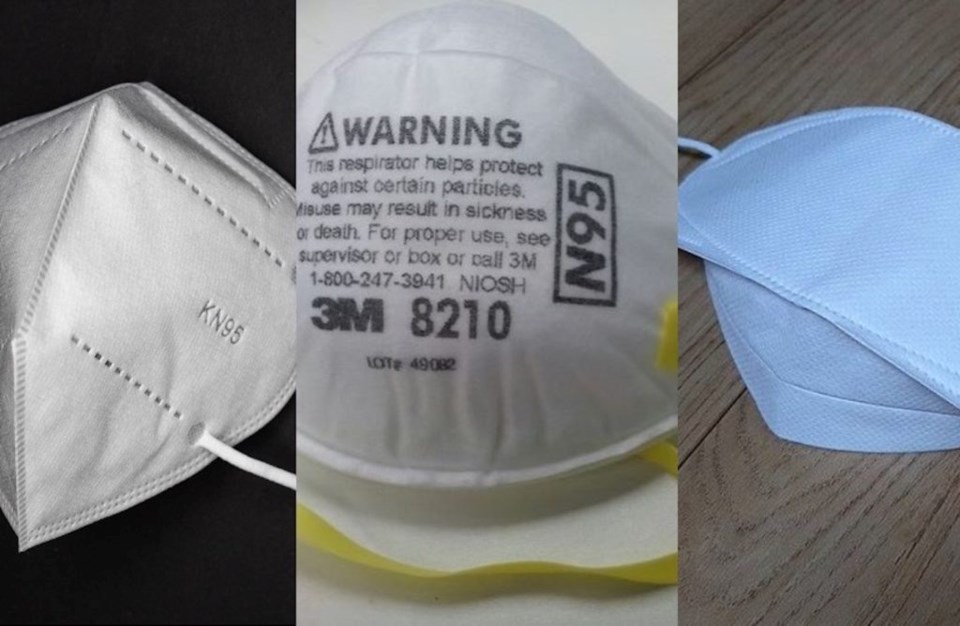 According to the CDC as of Jan. 18, 73.6% of eligible New Yorkers are fully vaccinated. The state has partnered with local health departments and community partners to launch over 40 new pop-up vaccination sites across the state. Learn more and find a pop-up site. 
Hochul said for those wondering how long to wait to get a COVID-19 vaccine after having the virus, the CDC advised that those who had recovered from their illness, met the criteria for discontinuing isolation and were without symptoms could be vaccinated.
She added that new guidance recommended booster doses for all New Yorkers ages 12 and older. The guidance, following action by the CDC, recommends that people, including the newly authorized 12-15 year-old age group, who received the Pfizer-BioNTech vaccine should receive a booster dose at least five months after their second dose; the previous recommended interval was at least six months.
In addition, moderately to severely immunocompromised 5-11-year-olds can receive an additional primary dose of the Pfizer-BioNTech vaccine 28 days after their second dose. At this time, only the Pfizer-BioNTech COVID-19 vaccine is authorized and recommended for children ages 5-11.   
All state mass vaccination sites  are now offering Pfizer COVID-19 vaccine booster doses for New Yorkers 12 years of age and older, as well as third doses for immunocompromised people 5 years and older. For more information on boosters and additional doses, see the State's dedicated page here.