1. Alternate side parking regulations are in full effect this week.
2. Monday starts out with freezing temps, but the following days warm up as the first day of spring approaches on Friday, March 21.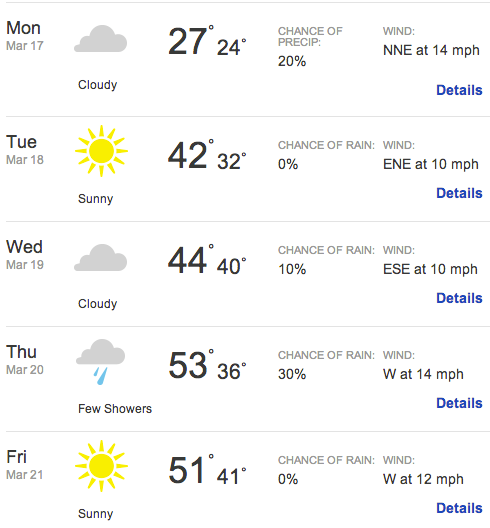 3. On Wednesday, March 19, City Councilmember Robert E. Cornegy Presents: "Supporting the Rights of Pregnant Women and Nursing Mothers-- For Employers" Two events—on March 19 and March 27-- will explain these rights to employers and workers. Topics will include the recently enacted Pregnant Workers Fairness Act and rights relating to breastfeeding. Presented in partnership with the Department of Health and Mental Hygiene and the Brooklyn Breastfeeding Empowerment Zone. The event will take place at 1360 Fulton Street, Ste. 500.
4. On Thursday, March 20, from 7:00pm — 9:00pm the Brooklyn Museum will host a on "Power Shift: Becoming an Artist Entrepreneur." It's an evening of community building activities and talks that give you the skills to become a creative entrepreneur. Event co-hosted by J.A. Williams Law of the Artist Empowerment Firm and Project Inkblot. Music by DJ Selly. Brooklyn Museum is located at 200 Eastern Parkway. The event is free.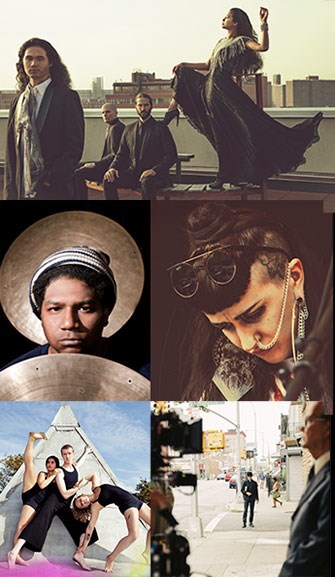 5. On Friday March 21st from 8:00am-10:00am at Medgar Evers College, B.I.G. Business Improvement Group presents the first annual Economic Development and Social Media Forum for Small Businesses. This forum will give stakeholders, entrepreneurs, and small business owners real time guidance on issues related to economic development and social media and how they can use both to grow their business. The schedule of panelists are leading experts in their fields! Come out and network with the business community, learn new trends in small business, and speak with some industry experts. Refreshments will be served.