1. Alternate side parking regulations will be suspended twice this week-- Thursday, September 25 and Friday, September 26, for the Rosh Hashanah holiday.
2. Weather:
Highs in the low 70s all week. No rain predicted, partly cloudy conditions off and on most of the week.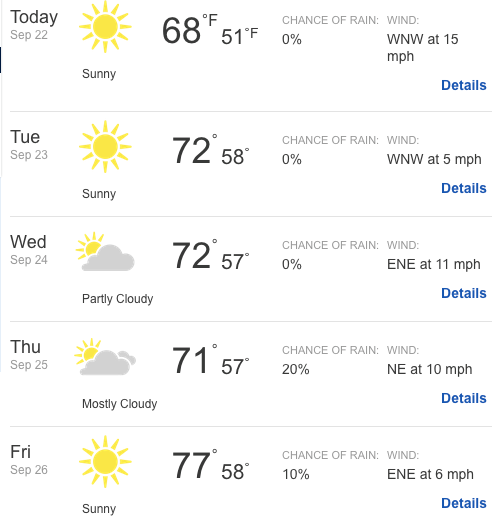 3. Community Board 2 (CB2) will hold its monthly executive and cultural affairs committee meetings this week:
The executive committee meeting are below meets Monday, September 22, 6:00 pm, Jonas Board Room, Metcalfe Hall, Long Island University, Hudson and DeKalb avenues
The cultural affairs committee meeting is rescheduled to Tuesday, September 23, to avoid conflicting with a religious holiday. In lieu of a traditional meeting, the committee will tour BLDG92, the visitor and exhibition space of the Brooklyn Navy Yard. A blue Navy Yard bus will pick up passengers at 6:00 pm on the east side of Jay Street, near the entrance to Metrotech.
4. On Tuesday, September 23, from 1:00pm — 3:00pm, The Metrocard Bus Program provided by the New York City MTA will be in front of Quincy Senior Residence, located at 625 Quincy Street - between Lewis and Stuyvesant Avenues providing services including application assistance for senior fare metrocards and purchasing and refilling metrocards. The Metrocard Mobile Sales staff will also assist those who are eligible-senior citizens aged 65+ and people with disabilities in obtaining their Reduced Fare metrocards. For additional information, please call Michele Grimes at 718-453-0685 xt 310 or by email at mgrimes@bsdcorp.org
5. Rabbi Chaim is inviting all who are interested in an enriching, spiritual experience to celebrate this Rosh Hashanah and Yom Kippur at Brooklyn Holistic Synagogue for prayer services filled with explanations, personalized insights, Chasidic meditations, food for introspection, humor and singing. Ticket includes entry and seat for both days Rosh Hashanah (September 25 - 26) and Yom Kippur (3rd - 4th October). All services will take place at 1511 Union Street, Brooklyn, NY 11213.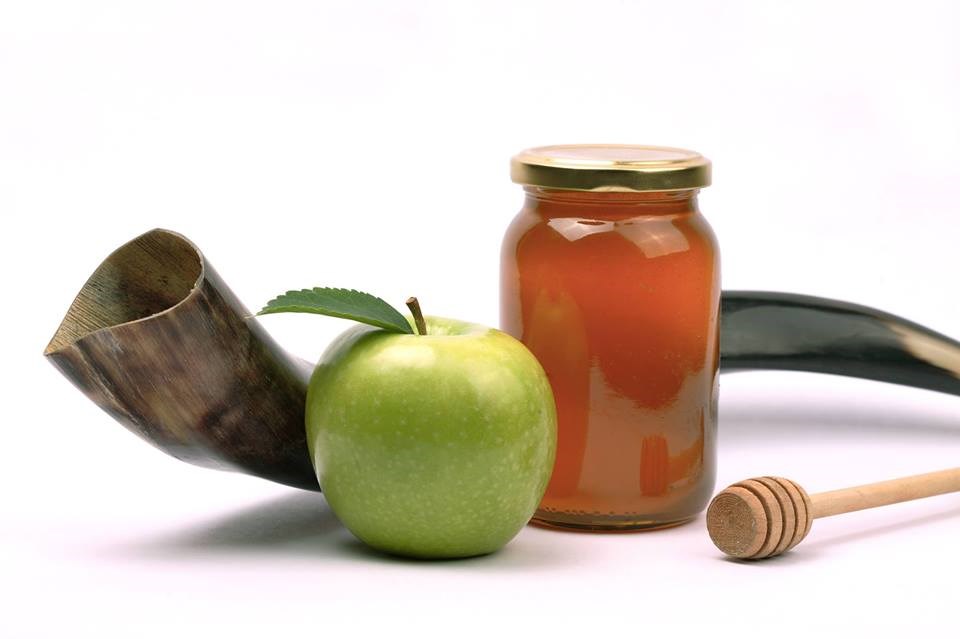 6. This week is the final week to catch BAM's celebration of Nonesuch Records' Film catalogue, closing on Thursday, September 25. On the 50th anniversary of Nonesuch Records, BAMcinématek celebrates the label's commitment to releasing some of film history's boldest and most memorable music. Showcasing iconic film scores by Philip Glass, John Adams, Georges Delerue, Toru Takemitsu, and more, this series brings Nonesuch's rich catalogue of soundtracks to the big screen.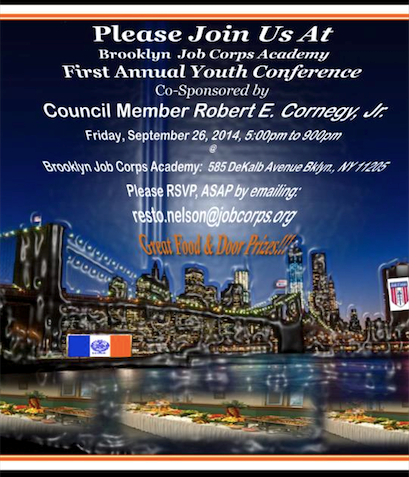 7. City Councilmember Robert Cornegy will hold the first annual Youth Conference on Friday, September 26, 5:00pm — 9:00pm, at the Job Corps Center, located at 535 Dekalb Avenue. Encourage a young person to register for this Youth Conference. Dinner will be served, ALOT of giveaways and most importantly, the young people will have an opportunity to be heard. To RSVP, email resto.nelson@jobcorps.org.