1. Alternate side of the street parking will be suspended for 3 days this week:
Monday, Oct. 6, in recognition of Idul-Adha
Thursday, Oct 9, in recognition of Succoth
Friday, October 10, in recognition of Succoth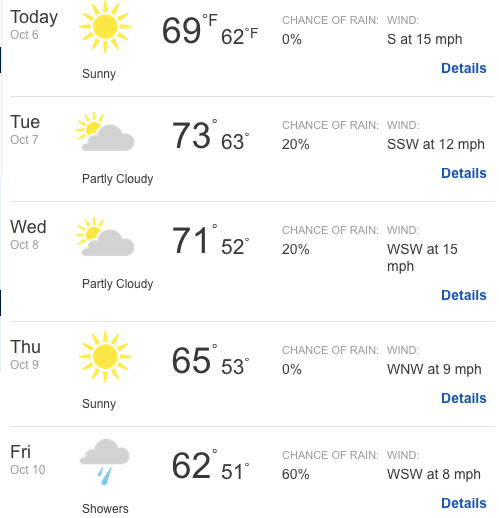 2. Weather: Highs all week this week in the low 70s, high 60s. Dry all week until Friday, when showers are predicted with a high of 62.
3. MTA Planned Service Changes--
104 St and 88 St Station information
Brooklyn-bound trains skip 116, 110, 103, 96, 86, 81 and 72 Sts
Trains run every 30 minutes between Court Sq and Bedford-Nostrand Avs
Flatbush Av-bound trains skip Bergen St, Grand Army Plaza and Eastern Pkwy
Flatbush Av-bound trains run local from 34 St-Penn Station to Chambers St
4. Community Board 3, covering Bedford-Stuyvesant, will hold its monthly meeting on Monday, October 6, 7:00pm at Bedford-Stuyvesant Restoration Plaza, located at 1368 Fulton Street, basement level. Public participation is encouraged and welcomed!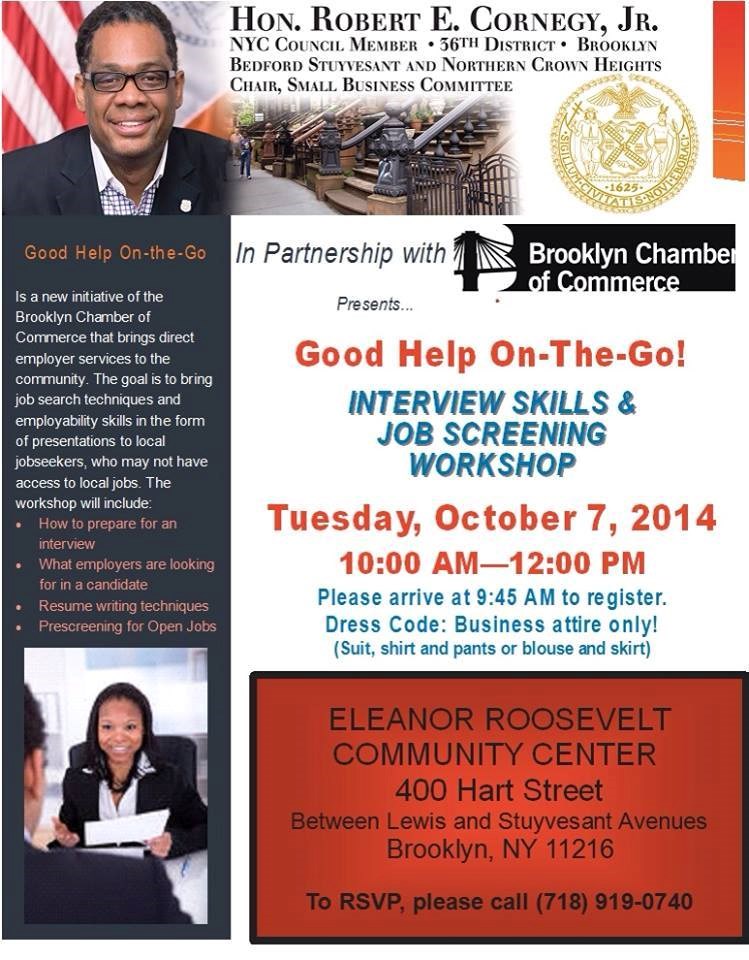 5. On Tuesday Oct. 7, from 10:00am — 12:00pm, Robert Cornegy, Jr., in conjunction with the Brooklyn Chamber of Commerce's "Chamber-on-the-Go," will hold a job interviewing skills workshop at the Eleanor Roosevelt Community Center, located at 400 Hart Street, btw Lewis and Stuyvesant avenues. To RSVP, call 718-919-0740.
6. This weekend will kick off Bed-Stuy Alive! with the Restoration Rocks Concert, featuring Dougie Fresh and Slick Rick. Check out the week's lineup here, and mark your calendars as Bed-Stuy comes alive!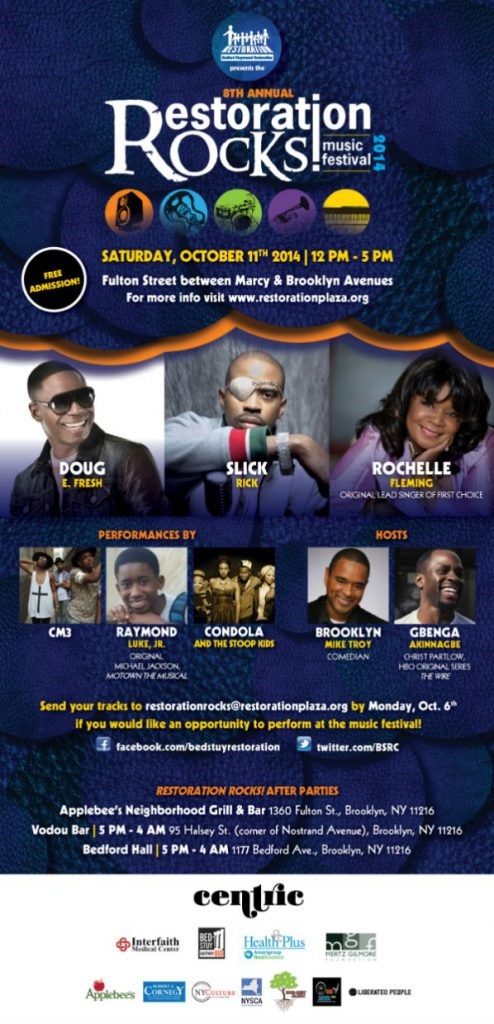 7. Calling all animal lovers! If you have room in your heart and home for a feline friend or a canine companion, make sure Adopt-a-Pet Day is on your calendar. On Saturday, October 11th, from 11:00 AM until 3:00 PM, Brooklyn Borough Hall Plaza will be the "purr-fect" place to find a "fur-bulous" new friend of the four-legged variety.
8. The Youth, Education and Safety (YES) Task Force's Youth Advisory Council is looking for 25 youth aged 14-21, both in and out of school. This internship program allows youth to work on multiple projects and events that address the needs and concerns of youth in Central Brooklyn. DOWNLOAD APPLICATION HERE. Applications are due by October 15, 2014. For information or to submit an application, email Oma Holloway at osholloway@gmail.com.