1. Alternate Side Parking regulations will be suspended this Saturday, November 1, in recognition of All Saints Day.
2. Weather
No rain in the forecast this week. Highs in the low 70s on Tuesday.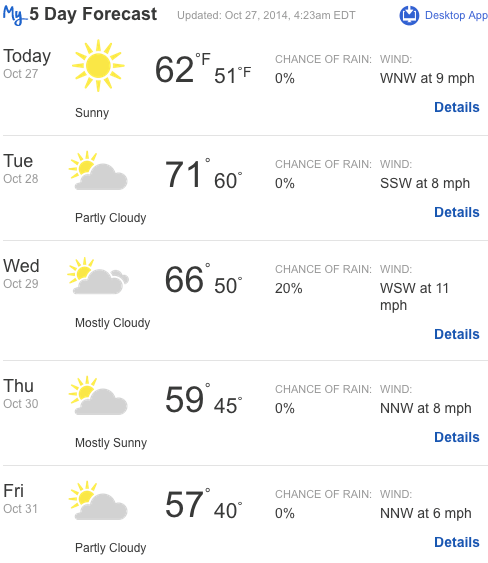 3. This week kicks off Trivia Night in Bed-Stuy, hosted by The Brooklyn Reader and the Bed-Stuy Gateway BID and one local small business. Come get to know one of your local restaurants, while testing your Brooklyn knowledge for a chance to win prizes leading up to the Championship tournament. The first one will be at Alice's Arbor on Tuesday, October 28, from 7:00pm — 9:00pm.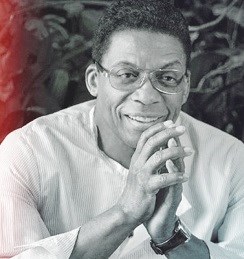 4. Herbie Hancock in Converstation with Sasha Frere-Jones: A Literary Series with BAM and Greenlight Bookstore. Wednesday, October 29, 6:30pm, at the Peter Jay Sharp Building, BAM Rose Cinemas, 30 Lafayette Street. Tickets $25 (without book) or $40 (with book) through BAM.org. Grammy and Oscar-winning jazz legend Herbie Hancock offers a rare window into his extraordinary career as a pianist and composer, his personal struggle with addiction, and his long-term commitment to Buddhism in this expansive memoir, Possibilities. This book launch event includes a Q&A with Hancock and New Yorkermusic critic Sasha Frere-Jones, and a book signing. A copy of Possibilitiesis included in the full ticket price for just $15 (list price $29.95).
5. Don't forget: This Friday, October 31 is Halloween. If you haven't done so yet, go grab your bag of candy for the Trick-or-Treaters. And check back into The Brooklyn Reader for the best routes in Central for your own little trick-or-treater, as well as a list of a few adult Halloween parties for in the neighborhood.
6. Also, on Sunday, November 2, is the New York City Marathon. Whether as a sideline cheerer or if you are a motorist, plan accordingly for parking and changes and street closures.
7. And finally, clocks will be turned back one hour on Sunday, Nov. 2, at 2:00 a.m. local time, allowing trick-or-treaters a little more light on Halloween. (Mark your calendar, we "spring ahead" an hour on the second Sunday in March.)