1. Alternate side of the street parking is suspended on Friday, July 4, in observance of Independence Day.
2. It's going to be very warm and sunny in the first part of the week, and then rain through the 4th of July, with some heavy thundershowers at times.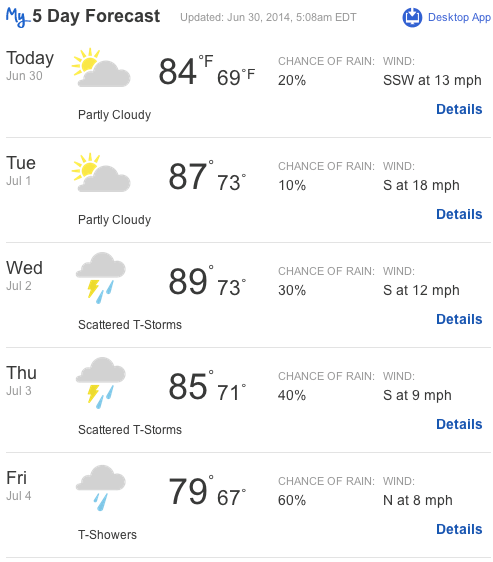 3. New York City public schools have adjourned for the summer sessions. Public school students will not be returning to school until September 4, 2014.
4. Ramadan has begun for Muslims across New York City. Beginning on Saturday, June 28, through Monday, July 28, thousands of Muslims in Bed-Stuy and across Central Brooklyn will sustain up to 16 hours without food and water for an entire month during this holiday, a time of spiritual introspection.
5. Don't forget! Free this weekend, Saturday, July 5, so mark your calendars: ROBERT GLASPER EXPERIMENT FEATURING TALIB KWELI | GLENN KOTCHE | AJA MONET at the Prospect Park Bandshell, a part of Celebrate Brooklyn!--An elevated hybrid of jazz, hip-hop, and R&B leaps from the Grammy-winning fingers of the "supple, simmering pianist" (NPR Music). Robert Glasper—a fusion that finds its most potent expression with his exceptional band Robert Glasper Experiment. He comes to the Bandshell with the stalwart Brooklyn MC Talib Kweli on board to add his lyrical prowess to the holiday weekend.